Archives
October 2003 November 2003 December 2003 January 2004 February 2004 March 2004 April 2004 May 2004 June 2004 July 2004 August 2004 September 2004 October 2004 November 2004 December 2004 January 2005 February 2005 March 2005 April 2005 May 2005 June 2005 July 2005 August 2005 September 2005 October 2005 November 2005 December 2005 January 2006 February 2006 March 2006 April 2006 May 2006 June 2006 July 2006 August 2006 September 2006 October 2006 November 2006 December 2006 January 2007 February 2007
---
Fund free mammograms at no cost to yourself by clicking on the link, then on the pink button.
---
---
Hall of Shame (NoteUnworthy Blog Posts)
Other Blogs (sorted regionally)
Ontario Emperor Selected del.icio.us Tags
;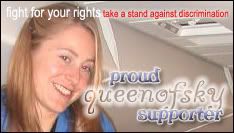 Who Links Here
Wednesday, November 03, 2004
Inland Valley Daily Bulletin on Political Human Sacrifice Failure
From
today's
edition:
---
Illegal immigration issue unable to unseat Dreier, Baca
By JASON NEWELL, STAFF WRITER

A high-profile effort to "sacrifice" two Inland Valley congressmen over the issue of illegal immigration appeared to have only a minimal impact Tuesday....

Reps. David Dreier and Joe Baca jumped out to sizeable early leads over their opponents....

"I am very grateful and humbled by tonight's election results," Dreier said in declaring victory Tuesday night. "I look forward to another two years of working with the people of the 26th District to address important issues facing our district and our nation."

Dreier, a high-ranking Republican who has served 24 years in Congress, faced unusually fierce opposition this election season after he was targeted for "political human sacrifice" by radio hosts John Kobylt and Ken Chiampou of KFI-AM's "The John and Ken Show."

The radio team and their conservative listening base - hoping to send a message to Washington, D.C. by doing away with one of their own - led an aggressive campaign to unseat Dreier after selecting him as Southern California's most lenient Republican on the issue of illegal immigration.

Dreier's opponents held rallies, created Web sites and printed lawn signs to shore up opposition to the congressman, who favors free-trade policies and supports President Bush's proposal for a guest-worker program.

Dreier fought back with a slew of mailers, radio ads and phone messages from friend and political ally Gov. Arnold Schwarzenegger - all touting a strong record of fighting illegal immigration.

The National Republican Campaign Committee joined in, filing a complaint with the Federal Elections Commission accusing the radio station of criminal behavior for the on-air attacks on Dreier and frequent endorsements of his Democratic opponent, Cynthia Matthews.

The radio team led a similar but less intense on-air campaign against Baca, whom the show credited with stopping the U.S. Border Patrol from rounding up illegal immigrants in a series of sweeps in June.

Citing that and past votes, the show urged voters concerned about the impact of illegal immigration on California's public schools, freeways, prisons and hospitals to vote for Republican challenger Ed Laning in the 43rd District....
---


Links to this post: