Archives
October 2003 November 2003 December 2003 January 2004 February 2004 March 2004 April 2004 May 2004 June 2004 July 2004 August 2004 September 2004 October 2004 November 2004 December 2004 January 2005 February 2005 March 2005 April 2005 May 2005 June 2005 July 2005 August 2005 September 2005 October 2005 November 2005 December 2005 January 2006 February 2006 March 2006 April 2006 May 2006 June 2006 July 2006 August 2006 September 2006 October 2006 November 2006 December 2006 January 2007 February 2007
---
Fund free mammograms at no cost to yourself by clicking on the link, then on the pink button.
---
---
Hall of Shame (NoteUnworthy Blog Posts)
Other Blogs (sorted regionally)
Ontario Emperor Selected del.icio.us Tags
;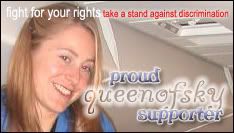 Who Links Here
Thursday, November 27, 2003
Where Are They Now at laradio.com
laradio.com
includes an excellent
"Where Are They Now?"
section. Here are some excerpts:
Baka Boyz: KPWR, 1993-99; KKBT, 1999-2000. Eric and Nick Vidal moved to Miami in early 2003.

Blade, Richard: KNAC; KROQ, 1982-2000. Richard left KROQ in April 2000 and moved to St. Thomas Island to teach scuba diving. He returned to the Southland in 2003.

Burton, Michael: KROQ, 1990-95. Michael "the maintenance man" left the Kevin & Bean morning show in the fall of 1995 and filed a wrongful-termination suit charging the station with racial and religious discrimination. The suite was settled in late 1996 with both parties prohibited from revealing financial details.

Furillo, Bud: KABC, 1973-75; KIIS, 1975-79; KABC, 1979-87; KFOX, 1988-90. Bud is working at KPSI-Palm Springs.

Jackson, Michael: KHJ, 1963-65; KNX, 1965; KABC, 1966-98; KRLA, 1999-2000; KLAC, 2001-02. Michael left KLAC in late 2002 following a format change from Talk to Adult Standards.

Poorman: KROQ, 1982-93; KIIS, 1995; KPWR, 1995; KACD, 1996-97; KIIS, 2001-03. Jim Trenton, aka the Poorman, is a feature reporter on the Rick Dees Show.

Stevens, Shadoe: KHJ, 1970; KRLA, 1970-73; KROQ, 1973; KMET, 1974-75; KROQ, 1977-78; KTWV, 2003. Shadoe works weekends at "The WAVE."
[UPDATE NOVEMBER 7, 2006 - Nearly three years later, and much has changed. If you've arrived here from Wikipedia, you may want to check you my del.icio.us tags for Kevin and Bean and Richard Blade.]