Archives
October 2003 November 2003 December 2003 January 2004 February 2004 March 2004 April 2004 May 2004 June 2004 July 2004 August 2004 September 2004 October 2004 November 2004 December 2004 January 2005 February 2005 March 2005 April 2005 May 2005 June 2005 July 2005 August 2005 September 2005 October 2005 November 2005 December 2005 January 2006 February 2006 March 2006 April 2006 May 2006 June 2006 July 2006 August 2006 September 2006 October 2006 November 2006 December 2006 January 2007 February 2007
---
Fund free mammograms at no cost to yourself by clicking on the link, then on the pink button.
---
---
Hall of Shame (NoteUnworthy Blog Posts)
Other Blogs (sorted regionally)
Ontario Emperor Selected del.icio.us Tags
;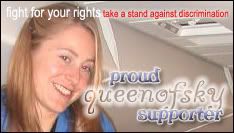 Who Links Here
Thursday, March 31, 2005
The Death Post - Don't Read If You're Queasy
From
Reuters/Yahoo!
:
---
Terri Schiavo, the brain-damaged Florida woman at the heart of a wrenching dispute over her fate that drew in the U.S. Congress and President Bush, died on Thursday.

"Terri Schiavo has passed away just a little while ago," said Brother Paul O'Donnell, a Franciscan monk and spiritual adviser to the parents, Bob and Mary Schindler, who fought a seven-year legal battle to keep their daughter alive.

Schiavo, 41, died 13 days after her feeding tube was halted under order from a state court, and just hours after the U.S. Supreme Court rebuffed yet another appeal by her parents for the feeding to be restored.

Schiavo had been in what courts ruled was a "persistent vegetative state" since her heart briefly stopped in 1990, depriving her brain of oxygen.

Courts had long sided with her husband and legal guardian, Michael Schiavo, in ruling she would not have wanted to live in that condition and should be allowed to die.
---
From
crosswalk.com
:
---
A black conservative Wednesday criticized Rev. Jesse Jackson for his "late" support in the Terri Schiavo case.

Rev. Jesse Lee Peterson, founder and president of BOND (Brotherhood Organization of a New Destiny), accused Jackson of "exploiting Terri Schiavo for personal gain."

"For Jackson to insert himself in this case in the final hours of Terri's life is the height of desperation. He is using this case to get himself back in the news, just as he has done in the Michael Jackson molestation case," Peterson said in a statement.

"Jesse Jackson is an opportunist and has no interest in helping Terri. He is exploiting her plight to push the liberal Democrat's agenda for socialized health care," added Peterson, who pointed out that Jackson used to be pro-life then changed his stance on abortion to "gain favor with the Democratic Party."

"Until Jesse Jackson repents for condoning the culture of death and the killing of millions of black babies in the black women's womb he cannot be trusted," concluded Peterson.
---
From
advancedhealthplan.com
:
---
Why would Death by STARVATION be an option in this case or any other. What is going on in this country? People are fined and sometimes even jailed for allowing animals to starve. How can DEATH By STARVATION even be CONSIDERED as a solution. This is MURDER by BTK (Bind - Torture - Kill). Terri Shiavo is bound in a body that isn't working properly, starvation causes such great pain and suffering and finally ... death. Those convicted of murder and sentenced to death many times have a choice of death by electric chair or lethal injection. Even IF Terri's choice had been death, would she have chosen Death by STARVATION? If it were me and I had a choice I would want an alternate method and my heart tells me that she would too. ~Vickie Barker
---
From the
Society for the Protection of Unborn Children
:
---
In October 1999, the government published its proposals to reform the law on mental incapacity, which have now been enshrined in its draft Mental Incapacity Bill. At that time it stated that "the Government wishes to make absolutely clear its complete opposition to euthanasia which is, and will remain illegal".

It is important to note that the government's definition of euthanasia is restricted to "a deliberate intervention undertaken with the express intention of ending a life." Note in contrast Pope John Paul II's words in Evangelium Vitae 65: "For a correct moral judgment on euthanasia, in the first place a clear definition is required. Euthanasia in the strict sense is understood to be an action or omission [my italics] which of itself and by intention causes death, with the purpose of eliminating all suffering.".

If the government was genuine in its opposition to euthanasia, it would recognise that the deliberate omission of tube-feeding to patients is euthanasia and it would ensure that the practice was outlawed. However, as well as the government's flawed definition of euthanasia, a subtle but significant change has occurred in the language of the government's denial of a euthanasia agenda....

The Government has conveniently ignored the fact that the pro-euthanasia agenda for the withholding and withdrawing of assisted food & fluids from patients - "passive" euthanasia - is inextricably linked with the agenda for lethal injections - "active" euthanasia.

Euthanasia advocates have long suggested that lethal injections should be preferred to starvation and dehydration. As long ago as 1984, pro-euthanasia bioethicist Dr Helgha Kuhse said: "If we can get people to accept the removal of all treatment and care--especially the removal of food and fluids--they will see what a painful way this is to die and then, in the patient's best interests, they will accept the lethal injection". It is no surprise that the pro-euthanasia Hemlock Society of Colorado (now euphemistically renamed "End-Of-Life Choices") endorses death through starvation as a form of euthanasia....
---
From
deathrowspeaks.org
:
---
In less than a month, Pope John Paul II will beatify Mother Teresa and, for those of us who considered her the Works of Mercy in action in an ever more selfish world, it will be a spiritual victory. Mother Teresa's devotion to the poor and abandoned extended to all of humanity, not just to the Calcutta beggars she fed and comforted in their final moments of life.

Living and dying with dignity don't come easy to the disenfranchised. In a Florida courthouse across the street from my place of work, a judge has determined that Terri Ann Schiavo, a young woman in a vegetative state, deserves to die of starvation on October 15, during the same week that Mother Teresa will be beatified. Despite the pleas of her parents, a judge will grant her husband's request to end Schiavo's life because she's incapable of feeding herself. A judge who decided that a quadriplegic or a newborn similarly unable to find nourishment without assistance should die by starvation would be called a barbarian, but Schiavo is one of America's Calcutta poor. She's expendable and scheduled to begin the death process while Catholics worldwide celebrate Mother Teresa on October 19. Blessed Mother Teresa might have spent the day praying for those who would make it legal to impose death on Terri Ann Schiavo.

Sanitizing death is acceptable in America. Whether we make abortion acceptable by calling it "a woman's right to choose" or pat ourselves on the back for doing away with the electric chair in favor of the more "humane" lethal injection, we kill and tell ourselves we're not really not murderers. In my parish, homilies contain messages that abortion and euthanasia are sins against God but priests are uniformly silent about the death penalty. It's easier to leave this tear in the Seamless Garment than to anger those who can't fathom that God loves every sinner, even those who have murdered others.

After two World Wars, Aushwitz, Hiroshima and Nagasaki, the fathers of the Second Vatican Council were compelled to develop the Church's understanding on war, punishment and death. Many of us choose to ignore what the Catechism, the Pope and Jesus Christ have said about the death penalty. Cradle Catholics who wouldn't dream of eating a hamburger on Friday can make a distinction between an abortion that kills a child and an execution that kills an adult. The term you can bet you'll hear in any discussion of the efficacy of the death penalty is "innocence." A baby in the womb and the victim of a homicide are innocent; a killer is guilty and deserves what he or she gets. We can justify ending a life by pointing out guilt in the name of He who told the adulterous woman facing a death sentence, "Neither do I condemn you. Go your own way and from now on do not sin again." (John 8:11)

Jesus was the Son of God, not a self-help guru with a bestseller on the New York Times list. Catholicism isn't an asterisk religion that allows us to say "you shall not murder" only to abortionists, serial killers and terrorists and not to executioners employed by the state. Pope John Paul II called the death penalty "both cruel and unnecessary" during his visit to St. Louis in 1999. His choice of words wasn't thoughtless. The United States is the only nation that can profess to carry enlightened ideas of freedom to other parts of the world and yet cling to state-sanctioned death. China, Iran, Syria and the United States are alone in the world in their stance for death. Every other nation has opted to impose life in prison on those who murder....
---
From
noapathy.org
:
---
In the early 1920s the renowned psychiatrist, Dr. Alfred Hoche, and the respected judge, Karl Binding, wrote The Release of the Destruction Of Life Devoid of Value. In their book they stated that those who were dying or were physically or mentally handicapped should be given the "mercy" of a painless death. They also pointed out the economic benefits of such a program.

"It was respected psychiatrists and pediatricians - not Nazi thugs - who killed 75% of the chronically ill in Germany. It began by killing German, non-Jewish persons suffering serious defects. In time, the reasons for killing became slighter - for example, `poorly formed ears,' bed wetters, and `difficult to educate.' An estimated 275,000 persons who had been in nursing homes, hospitals, and asylums were killed."2

Germany's euthanasia movement also had its comforting phrases such as help for the dying and mercy deaths. "Realm's Committee for Scientific Approach to Severe Illness Due to Heredity and Constitution" was the harmless sounding name of an organization set up specifically for the killing of children....

C. Everett Koop, MD, Surgeon General of the United States, warns us about what lies ahead. "One could say without hesitation that we are at the crossroads of the corruption of medicine with the corruption of law. Corruption of law came first in this country with the US Supreme Court abortion decision of 1973. The corruption of medicine followed. In Germany in the 1930s the corruption of medicine came first. But the Holocaust could not have come about with the corruption of medicine alone. It took the corruption of law to make euthanasia legal. There is no doubt that if the doctors in Germany had stood for the right to life of every individual, the Holocaust at the very least would have been slowed down and minimized."...

Only "viable" human beings who have the "capability of meaningful life" may, but need not, be protected by the state. - US Supreme court, January 22, 1973
The Supreme Court's ruling on abortion has not only devalued human life, but it has set in motion a mentality of death that reaches far beyond the womb. Francis Schaeffer wondered, "Will a society which has assumed the right to kill infants in the womb - because they are unwanted, imperfect, or merely inconvenient - have difficulty in assuming the right to kill other human beings, especially older adults who are judged unwanted, deemed imperfect physically or mentally, or considered a possible social nuisance?"

Abortion practices are being used to justify euthanasia. In the Atlantic Monthly it was argued that if the life of a Down's Syndrome baby can be "ended prenatal, why should it not be ended neonatally [just after birth]? The only difference between the fetus and the infant is that the infant breathes with its lungs." Like it or not, this line of logic is correct. If we can kill babies before they are born, why not after?

Another shocking statement comes from a Nobel Prize winner: "If a child were not declared alive until three days after birth, then all parents could be allowed the choice that only a few are given under the present system. The doctor could allow the child to die if the parents so chose, and save a lot of misery and suffering. I believe this is the only rational and compassionate attitude to have."...
---
From
issues2000.org
:
---
Rev. Jesse Jackson on Abortion

No stance on record.
---
(0) comments
(1) comments
Monday, March 28, 2005
(0) comments
(0) comments
Saturday, March 26, 2005
(0) comments
Friday, March 25, 2005
(0) comments
(0) comments
(0) comments
(0) comments
Thursday, March 24, 2005
(2) comments
(1) comments
(0) comments
Wednesday, March 23, 2005
(0) comments
(0) comments
(0) comments
(0) comments
(0) comments
(0) comments
(1) comments
(2) comments
(1) comments
(0) comments
(0) comments
(0) comments
(0) comments
(0) comments
(0) comments
Tuesday, March 22, 2005
(0) comments