Archives
October 2003 November 2003 December 2003 January 2004 February 2004 March 2004 April 2004 May 2004 June 2004 July 2004 August 2004 September 2004 October 2004 November 2004 December 2004 January 2005 February 2005 March 2005 April 2005 May 2005 June 2005 July 2005 August 2005 September 2005 October 2005 November 2005 December 2005 January 2006 February 2006 March 2006 April 2006 May 2006 June 2006 July 2006 August 2006 September 2006 October 2006 November 2006 December 2006 January 2007 February 2007
---
Fund free mammograms at no cost to yourself by clicking on the link, then on the pink button.
---
---
Hall of Shame (NoteUnworthy Blog Posts)
Other Blogs (sorted regionally)
Ontario Emperor Selected del.icio.us Tags
;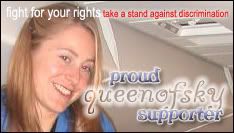 Who Links Here
Thursday, June 30, 2005
Overuse of "Wilderness Years"
(0) comments
A Miserable Failure?
(0) comments
In Praise of Healthy Women
(0) comments
Advancement of Scientific Knowledge
(1) comments
Today's Von Wafer Update
(0) comments
Pentagon City
(0) comments
Empire State Building
(0) comments
Wednesday, June 29, 2005
Reaching Bloatomania In More Ways Than One
(0) comments
Daily Dancer Causes Marital Discord
(0) comments
Not As Lucky As Von Wafer, But He Made It Anyway
Askmen.com
mentions
a low-drafted baseball player who became a success story. However, he had
connections
:
---
Mike Piazza
Drafted: By the Los Angeles Dodgers, 62nd round, 1,390th overall

Major League Baseball teams had plenty of chances to draft Piazza, and those that passed on him must be kicking themselves. After Piazza played college ball at Miami-Dade Community College, he entered the 1988 draft, where he watched 1,389 other players get chosen before the Los Angeles Dodgers finally picked him in round 62.

It didn't take long for Piazza to start sticking it to all the other teams that dismissed him. He won the National League's Rookie of the Year award in 1993....Three years later, the power-hitting catcher was named the All-Star Game's Most Valuable Player. He hit more than 35 home runs in each of three seasons while with the Dodgers, then again in three consecutive seasons in his early years with the Mets....

The 10-time All-Star has more career home runs than any other NL catcher.
---
Born: September 4, 1968, Norristown, Pennsylvania...

Godfather: Tommy Lasorda, Hall of Fame Manager...

The classic "late bloomer," Mike grew up in suburban Philadelphia where he once received personal hitting instruction from none other than Hall-of-Famer Ted Williams. Mike must have listened intently because he's since become one of the most feared sluggers in the game.
---
Well, let's turn
back
to the trading of Mike Piazza, which helped to sour me on the Dodgers themselves (
emphasis
mine):
---
Mike Piazza had no idea it was coming. How could he? He was baptized as a Dodger at age 13, another runt batboy with big league dreams. Tommy Lasorda was his father's goombah, his own godfather, practically. Yeah, he had turned down $80 million for six years, said he would play out the season and test the free-agent market. But in his heart of hearts, he figured he was a Dodger for life. He never had a clue that Thursday, May 14, 1998, might be his last day in Dodger blue, that particular and rich hue made famous by Robinson and Koufax, by Garvey and Valenzuela, by Lasorda, and by Michael J. Piazza himself. As far as Piazza knew, this day would be like any other....

THURSDAY, 7:05 P.M.

...Thirty thousand people are on hand to watch Hideo Nomo pitch for the Dodgers and Mark Portugal for the Phils. TVs in the back rooms of the stadium are tuned to the final episode of Seinfeld....

The game is a blur, just 2 1/2 hours long....Piazza goes hitless in his four at bats. In his final chance, in the ninth, he reaches base on an error, on a broken-bat grounder to short. The next batter, Eric Karros, grounds into a fielder's choice and the game is over. Piazza trots off the field and into the clubhouse, frustrated by the loss and by his 0-fer. His batting average is down to .282. He isn't worried. He's had one swing thought for his entire career, and it has never failed him: Swing hard. He undresses and showers. As he walks back to his locker, a trainer says to him, "Fred wants to see you." Fred is Fred Claire, the Dodgers' general manager. Claire never asks to see players after a game unless something's up.

Piazza shakes his head and says, "I've been traded."...

THURSDAY, 10:05 P.M.

There are five people in the trainer's office, off the clubhouse. Claire; Bill Russell, the Dodgers manager; Derrick Hall, the team's publicity director; Todd Zeile, the third baseman; and Piazza. Claire, a decent and cautious man, is nervous and to the point: You are both being traded to the Florida Marlins, but it's not official yet....

Piazza figures it out. He knows the Marlins are eager to deal outfielder Gary Sheffield, to unloadhis salary, so he has to be part of it. He won't find out until later that it's a two-for-five deal, that it's Sheffield, along with catcher Charles Johnson, third baseman Bobby Bonilla, outfielder Jim Eisenreich and minor league pitcher Manuel Barrios....

It is nearly midnight. Thursday, May 14, 1998, is about to come to an end. Piazza sits behind the wheel of his Cadillac, at the foot of his driveway, in front of the town house he owns in Manhattan Beach, just talking, trying to sort things out. "I think there's a one-in-a-million chance that they're trying to scare me into signing a deal," he says. "They present this trade to me and then tell me tomorrow that it's fallen through, just to get me to sign. That's Fox's style, you know? Conquer and divide." A long day is drawing to a close. Piazza is in denial, too. Who can blame him?

FRIDAY, 11:00 A.M....

On this peculiar day the background music in the town house is a Los Angeles sports radio station, 1150-AM, KXTA. The host, Jim Rome, is practically screaming the same line over and over: "You don't trade a Hall of Fame player!" Most of the callers agree with him. When Rome goes into a Godfather riff about how Fred Claire's going to wake up one morning and find the head of a horse in his bed, Piazza laughs uproariously....

Now Dan Lozano is on the other line. The agent, excited, speaks so loudly Piazza has to hold the phone away from his ear.

"As of eight this morning, five teams had called Dombrowski, wanting to make a deal," Lozano says. Dombrowski is Dave Dombrowski, the Marlins general manager.

"What teams?" Piazza asks.

"He wouldn't say," Lozano says. "It gets better. The Dodgers want you to dress for tonight's game."

"I'm not going to the park," Piazza says. "It's gonna be a zoo there."

"They say until the deal is done, until Sheffield makes up his mind, you're a Dodger," Lozano says.

"This is such bull----," Piazza says. "Who knows when Sheffield's gonna make up his mind? He's got a [World Series] ring, he's got a house in Florida. Maybe he doesn't want to go anywhere. He can hold out as long as he wants, ask the Dodgers for anything. He's got the Dodgers by the balls. What are they gonna do? Say the deal's off? And have all that egg on their face? No way."

"You're right."...

FRIDAY, 2:30 P.M.

Before he leaves for the park, Piazza speaks to his father on the telephone. They talk father to son, business partner to business partner, friend to friend. "I think it's personal, between Danny [Lozano] and Bob Graziano," the son says. Graziano is the team president, Fred Claire's boss. "Fred is so far out of the loop, it's not even funny. I think Danny beat them twice on the first two contracts, and Graziano wasn't going to let it happen again."...

He arrives in the players' parking lot at Dodger Stadium and sees that the place is crawling with TV news crews and reporters. Intent on not talking, he makes a dash into the stadium, running past microphones and lenses, escorted by security guards who are huffing and puffing to keep up with him. In no time, and with no comment, Piazza slips into Russell's office; two security guards are stationed outside the door. Now the vigil begins, waiting to find out if Sheffield will sign, waiting to find out if he will have to suit up for the game, waiting, waiting. The rumor in the bowels of the stadium is that Sheffield's flight to Los Angeles was delayed and that a Fox corporate jet went to pick him up, and that he and his agent are in the stadium, meeting with the Dodgers bosses....

Lasorda arrives. He has had a long day. His first call, early in the morning, was from a radio station, asking him to comment on the news....In the new regime Lasorda has been relegated to the role of team ambassador. That was the first he had heard about the trade. Later in the day, when asked about the deal, he adopted the company line, saying that he was sorry to see Piazza go but that the team has to act in its best interests, protect its future. In Russell's office he's a different man. He gets right in Piazza's face and says, "Before you're out of this game, you'll break every offensive record ever set by a catcher, you'll have a harem, and you'll have more money than you'll know what to do with." The two men hug, and Lasorda kisses Piazza on the cheek.

Meanwhile, Hideo Nomo has slipped into the manager's office. "Nomo-san," Piazza says, shaking the pitcher's hand and speaking a few sentences of tourist Japanese with him. Piazza is fond of Nomo. When Piazza goes to Japan, which he does quite regularly, Nomo takes him all around. Nomo, with a certain formality and without a word, presents a jersey to Piazza. "You want me to sign?" Piazza asks. Nomo nods, shakes Piazza's hand and walks out of the room backward....
---
Bill Russell and Hideo Nomo would also be gone shortly, and I don't think Fred Claire lasted that long either. This was but the beginning of FOX tearing the Dodgers apart.
(0) comments
Not As Good As Von Wafer
(0) comments
All Von Wafer, All The Time
(0) comments
There's a Draft in Here
(0) comments
Tuesday, June 28, 2005
Hank Hanegraaff Interviews Rick Warren
(0) comments
National Confess Something on Your Blog Week
(2) comments
Monday, June 27, 2005
All politicians must be six feet away from all supporters
(0) comments
Understanding the Concept
(0) comments
Process Improvement Models To Explore
(0) comments
I Didn't Get the Memo
(0) comments
Sunday, June 26, 2005
Just Don't Shoot One About a Banana Scanner
(0) comments
Saturday, June 25, 2005
And Let's End With Something Educational
(0) comments
Why I Am Not a Tequila Ho
(0) comments
Searching for NTN bloggers
(0) comments
Bookcrossing in Ontario, California
(0) comments
An Old Joke - Where Are They Now
(0) comments
Power of Babel
(0) comments
What is Kevin Poulsen Saying Today? (The Great Firewall of China, And Yahoo! "Censorship" in the Good Ol' USA)
(0) comments
Suicide is Not Painless
(0) comments
A Hotbed of Literacy
(0) comments
Have you ever engaged in poor pre-release publicity?
(1) comments