Archives
October 2003 November 2003 December 2003 January 2004 February 2004 March 2004 April 2004 May 2004 June 2004 July 2004 August 2004 September 2004 October 2004 November 2004 December 2004 January 2005 February 2005 March 2005 April 2005 May 2005 June 2005 July 2005 August 2005 September 2005 October 2005 November 2005 December 2005 January 2006 February 2006 March 2006 April 2006 May 2006 June 2006 July 2006 August 2006 September 2006 October 2006 November 2006 December 2006 January 2007 February 2007
---
Fund free mammograms at no cost to yourself by clicking on the link, then on the pink button.
---
---
Hall of Shame (NoteUnworthy Blog Posts)
Other Blogs (sorted regionally)
Ontario Emperor Selected del.icio.us Tags
;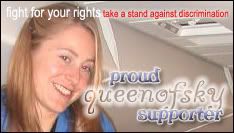 Who Links Here
Wednesday, November 10, 2004
That's Why They Call It a PEACE Train
Additional news (
[1]
[2]
) on
Yusuf Islam
/Cat Stevens:
---
Yusuf Islam, the pop star formerly known as Cat Stevens, says he has received "more apologies than you can count" from Americans embarrassed after their government deported him over potential terrorism links.

In an interview with Reuters on Wednesday before he received a peace award from a group of Nobel Prize winners, Islam said he would be making more music soon but did not think September's episode would figure in the new songs.

Islam, who changed his name after converting to Islam in the 1970s, was traveling on a commercial plane from London to Washington when it was diverted to Bangor, Maine.

U.S. Homeland Security said he was deported after his name turned up on U.S. "no fly" lists because of activities they said could be potentially linked to terrorism.

"I have got more apologies from Americans since that time than you can count," he said in the interview in a frescoed waiting room of Rome's city hall as Nobel laureates gathered.

"So, I'm quite satisfied with the spirit of most people and probably it was a mistake. But let's hope it will be solved soon. The lawyers are looking into it," he said.
---
Former Soviet leader Mikhail Gorbachev honored the singer once known as Cat Stevens (news) with a peace prize on Wednesday, praising him for charity work and for standing by his convictions despite personal hardships.

Yusuf Islam was awarded the "Man for Peace" prize in Rome at the opening of a meeting of Nobel Peace Prize laureates. He last made headlines in September, when he turned up on Washington's no-fly list for having suspected ties to terrorists — a claim he has strongly denied.

The "Peace Train" singer, who largely gave up music after converting to Islam in the late 1970s, mused about the strangeness of being barred from one country while being honored in another.

"Perhaps it's part of the irony that sometimes you have to go through a test in order to achieve a prize," he told reporters. "So maybe that's a symbol. Today I'm receiving a prize for peace, which is actually, I would say, a bit more descriptive of my ideas and my aims in life."...

Islam...pointed out that just a few months [before his expulsion], he had met with officials of the White House's Office of Faith-Based and Community Initiatives to talk about philanthropy.

Lawyers for the singer have asked American officials to remove his name from the "no fly" list and British Foreign Secretary Jack Straw has complained to American officials about their treatment of him....

The former Soviet leader alluded to the musician's troubles.

"Cat Stevens' life has not been simple," Gorbachev said. "Every person who takes a critical stance to make the world a better place ... has a difficult life."
---


Links to this post: