Archives
October 2003 November 2003 December 2003 January 2004 February 2004 March 2004 April 2004 May 2004 June 2004 July 2004 August 2004 September 2004 October 2004 November 2004 December 2004 January 2005 February 2005 March 2005 April 2005 May 2005 June 2005 July 2005 August 2005 September 2005 October 2005 November 2005 December 2005 January 2006 February 2006 March 2006 April 2006 May 2006 June 2006 July 2006 August 2006 September 2006 October 2006 November 2006 December 2006 January 2007 February 2007
---
Fund free mammograms at no cost to yourself by clicking on the link, then on the pink button.
---
---
Hall of Shame (NoteUnworthy Blog Posts)
Other Blogs (sorted regionally)
Ontario Emperor Selected del.icio.us Tags
;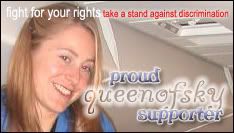 Who Links Here
Monday, November 15, 2004
Powell's Parting Thoughts
Resigning Secretary of State Colin Powell held a
briefing
today and answered the following question:
---
SECRETARY POWELL: Barry.

QUESTION: [W]hat do you think are the biggest pieces of unfinished business, business that has to be addressed, maybe on an urgent basis?

SECRETARY POWELL: We have to make sure that we continue to pursue the global war against terror, we have to consolidate the very significant gains we've seen in Afghanistan, and we have to make sure we defeat this insurgency in Iraq. I think a new opportunity has presented itself in the Middle East and President Bush has spoken to this, and hopefully over the next few weeks I'll be able to see how much potential there is in this new opportunity in the Middle East with the passing of Chairman Arafat.

And beyond that, I think we have to just keep working on the broad agenda that we have had for the past four years, strengthening our alliances. We have solid alliances in Asia, with Japan and South Korea and the Philippines and Thailand and Australia; make sure that we use our alliances in Asia and the partnerships we have in Asia to keep pressing to find a solution to the North Korean nuclear program. We have to work with our European Union friends and with the IAEA to find a solution to the Iranian nuclear program, and we have seen a little bit of progress, hopefully, over the last 24 hours.

The President also has an active agenda with respect to trade, open trade, with respect to the Millennium Challenge Account and development funding, going after HIV/AIDS, building on the partnerships and alliances that we have around the world. We had some difficulties with some nations in Europe last week -- last year over Iraq and we are getting rid of those differences and coming together again, as evidenced by the fact that NATO is now undertaking a mission in support of the Iraqi people.

And so I think there are still challenges out there, but I think there are far more opportunities out there. We've got good relations with China, the best, perhaps, in decades, good relations with India, with Pakistan, with the Russian Federation. And all of this, I think, is a result of our foreign policy efforts over the last four years under President Bush's leadership.
---
Here are excerpts from Powell's
bio
:
---
Secretary Powell was born in New York City on April 5, 1937 and was raised in the South Bronx. His parents, Luther and Maud Powell, immigrated to the United States from Jamaica. Secretary Powell was educated in the New York City public schools, graduating from the City College of New York (CCNY), where he earned a bachelor's degree in geology. He also participated in ROTC at CCNY and received a commission as an Army second lieutenant upon graduation in June 1958. His further academic achievements include a Master of Business Administration degree from George Washington University....

Secretary Powell was a professional soldier for 35 years, during which time he held myriad command and staff positions and rose to the rank of 4-star General. His last assignment, from October 1, 1989 to September 30, 1993, was as the 12th Chairman of the Joint Chiefs of Staff, the highest military position in the Department of Defense. During this time, he oversaw 28 crises, including Operation Desert Storm in the victorious 1991 Persian Gulf war.

Following his retirement, Secretary Powell wrote his best-selling autobiography, My American Journey, which was published in 1995. Additionally, he pursued a career as a public speaker, addressing audiences across the country and abroad.
---
Most, but not all, world leaders adopted the party line that Powell was their liberal
hero
:
---
British Foreign Secretary Jack Straw, who worked closely with Powell on the Iraq war and other matters, said the former general was "a unique figure" who had made the transition "from being a great soldier to being a great statesman and diplomat."...

"He has been in (his job) in perhaps the most difficult and fraught period in terms of the world situation that one can think of outside serious wartime, because of what happened on Sept. 11, 2001."...

In New York, U.N. spokesman Fred Eckhard said U.N. Secretary-General Kofi Annan had a strong relationship with Powell.

"He particularly appreciates the secretary's support for the United Nations and for multilateral approaches to problem-solving, and he wishes him the best in whatever he'll be doing next," Eckhard said....

In France, an ally whose ties with Washington were badly strained over Iraq, many in the country believed Powell agreed with them even while forcefully making the Bush administration's argument for war.

"We always had the impression that he was always asked to do things that weren't always those that he believed in," said Jean-Dominique Guiliani, president of the Robert Schuman Foundation, a Paris think tank.

German Defense Minister Peter Struck told Deutsche Welle Television that Powell's resignation was "regrettable" but that he respected his decision....

In the Middle East, officials praised Powell as a voice of moderation in an administration many Arabs see as heavy-handed at best. Many are angry over the U.S.-led invasion of Iraq and President Bush's failure to make progress toward peace between Palestinians and Israelis.

Nonetheless, Abdul Khaleq Abdulla, an United Arab Emirates-based analyst, said Arabs applauded Powell for his efforts.

"He came across as a moderate voice within the administration (and represented) the accepted face of America, the political center," in an administration full of hawks, Abdulla said.

Powell was one of few foreign diplomats to visit Palestinian leader Yasser Arafat in his confinement in his Ramallah compound in March 2002.

"This is remembered very well" in the region, Abdulla said....

"We really do hope that in President Bush's second term, every effort will be exacted in order to realize President Bush's vision of a two-state solution on the ground," Palestinian Cabinet Minister Saeb Erekat said....

The Israeli Foreign Ministry declined to comment until Foreign Minister Silvan Shalom meets with Powell.

Secretary General of the Arab League Amr Moussa told CNN that Powell was a "voice of moderation" in the Bush administration, and worked "in a way that all of us have respect for."...
---
I'm not sure how Harry Belafonte feels today, but he wasn't Powell's biggest fan a couple of years back - and Al Sharpton
defended
Powell:
---
Black Leaders Hit Belafonte for Slur
By Steve Miller
The Washington Times | November 5, 2002

Two leading black liberals distanced themselves from entertainer Harry Belafonte's description of Secretary of State Colin L. Powell as a "house slave" of President Bush.

In interviews with The Washington Times, Rep. Charles B. Rangel, New York Democrat, and the Rev. Al Sharpton of New York City expressed their support of Mr. Powell.

"Ninety percent of the black community wish that Harry Belafonte would have felt it and not said it," said Mr. Rangel, New York Democrat. "Blacks love anybody who is achieving. The fact is that Mr. Belafonte's [comments] are not the consensus - and you don't get any more partisan than me. People are fond of Colin Powell."

Mr. Belafonte last month called Mr. Powell a "house slave" for working in the Bush administration and later said that National Security Advisor Condoleezza Rice was the same, "but more so."

Mr. Sharpton declined to criticize Mr. Belafonte explicitly, but said he thought Mr. Belafonte "could have chosen different language" in the assessment of Mr. Powell. "I respect Colin Powell's achievements," Mr. Sharpton said.

The statements were the first from the liberal black leadership to support Mr. Powell....

In an Oct. 8 radio interview in San Diego, Mr. Belafonte said: "There's an old saying, in the days of slavery, there were those slaves who lived on the plantation and were those slaves that lived in the house. You got the privilege of living in the house if you served the master exactly the way the master intended to have you serve him.

"Colin Powell's committed to come into the house of the master. When Colin Powell dares to suggest something other than what the master wants to hear, he will be turned back out to pasture."

Rep. John Conyers Jr., a black Michigan Democrat, told cnsnews.com that he agrees with Mr. Belafonte. "I have been reading and rereading what [Mr. Belafonte] said and I am trying to find where there is something inaccurate about what he said, and I can't find it. Do I agree with the [slavery] analogy? Yes, completely."

Following Mr. Belafonte's remarks, Miss Rice was disinvited as keynote speaker at an Oct. 24 Africare dinner at which Mr. Belafonte was the guest of honor. She was replaced by former Atlanta Mayor Andrew Young....

Armstrong Williams, a columnist and a commentator on Black Entertainment Television's "Lead Story" news program [said,] "Many blacks - Democrats and Republicans - are embarrassed by those attacks on Condoleezza Rice and Colin Powell," Mr. Williams said. "President Bush has appointed two of the most powerful blacks in history. This is what is getting the attention of these younger black voters."
---


Links to this post: