Archives
October 2003 November 2003 December 2003 January 2004 February 2004 March 2004 April 2004 May 2004 June 2004 July 2004 August 2004 September 2004 October 2004 November 2004 December 2004 January 2005 February 2005 March 2005 April 2005 May 2005 June 2005 July 2005 August 2005 September 2005 October 2005 November 2005 December 2005 January 2006 February 2006 March 2006 April 2006 May 2006 June 2006 July 2006 August 2006 September 2006 October 2006 November 2006 December 2006 January 2007 February 2007
---
Fund free mammograms at no cost to yourself by clicking on the link, then on the pink button.
---
---
Hall of Shame (NoteUnworthy Blog Posts)
Other Blogs (sorted regionally)
Ontario Emperor Selected del.icio.us Tags
;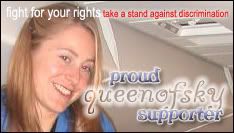 Who Links Here
Wednesday, November 24, 2004
But YOU Can't Enjoy It - Or Can You?
A
Tupac Shakur website
has linked to a
BBC article
discussing a
Forbes list of the top-grossing dead celebrities
. The quote below is taken from the BBC version, so cheque it out.
---
A Forbes.com spokesman said: "The earning power of most deceased people, even famous ones, slows considerably or stops altogether when they die.

"But for a select few, the pay cheques keep coming and some draw even bigger pay-days than when they were alive."...

1. Elvis Presley $40m (£22m)
2. Charles Schulz $35m (£19m)
3. JRR Tolkien $23m (£12.5m)
4. John Lennon $21m (£11m)
5. Theodor "Dr. Seuss" Geisel $18m (£10m)
6. Marilyn Monroe $8m (£4.3m)
7. George Harrison $7m (£3.8m)
=7. Irving Berlin $7m
=7. Bob Marley $7m
10. Richard Rodgers $6.5m
11. George and Ira Gershwin $6m
=11. Jimi Hendrix $6m
=11. Alan Jay Lerner and Frederick Loewe $6m
=11. Cole Porter $6m
15. James Dean $5m (£2.7m)
=15. Dale Earnhardt Sr $5m
=15. Jerry Garcia $5m
=15. Freddie Mercury $5m
=15. Tupac Shakur $5m
=15. Frank Sinatra $5m
---
While checking on another dead entertainer (Jim Morrison) I ran across the following
article
that also mentions Everything But The Girl, The The, Joy Division, and numerous other bands - and this about an artist who achieved nearly all of his fame posthumously:
---
At the time of his death in 1974, Nick Drake had made just three records, which only accounted for 20,000 sales. It had been two years since he'd released anything at all. Most people only knew Drake's work from a single track on the Island sample Bumpers, once a staple of every student bedroom. Five years after his death, though, a boxed set of his collected works, including the first winnowings from the unreleased material that has leaked out ever since, turned him into a legendary figure in contemporary music....

THE CULT OF Nick Drake, however, still hinges somewhat on the manner of his death, an overdose of prescription Tryptizol that may have been suicide, as the coroner adjudged, but which the Drake family long maintained was accidental. Unlike most self-destructive rockers who live too fast for longevity, Drake seemed to have too fragile a grip on life to hang on long. He belongs less with Jim Morrison, Kurt Cobain and Ian Curtis than with Eva Cassidy (though very few of his fans and acolytes will thank me for the analogy).

Unlike The Doors, Nirvana and Joy Division, all of whom had substantial reputations before the frontman's death, Drake's reputation is almost entirely posthumous....

It is difficult to exaggerate just how pervasive an influence Drake is now taken to be. Dream Academy's 1985 Life in a Northern Town was dedicated to him, but Drake has been namechecked by just about every significant songwriter of the last three decades, everyone from Ben Watt of Everything But the Girl to Peter Buck of REM, from Paul Weller to Matt Johnson of The The (probably the only solidly connected "influence" of the bunch).

Drake continues to talk to ever-younger audiences. Earlier this year Hollywood's Brad Pitt presented a tribute to the singer on BBC Radio 2 under the title Lost Boy.

Cult songstress Norah Jones covered Drake's Day is Done for guitarist Charlie Hunter's Blue Note album, Songs From the Analog Playground....

DRAKE'S LEGACY

Born: 19 June 1948, Burma
Died: 25 November 1974, Tanworth-in-Arden, Worcs

DISCOGRAPHY

• Five Leaves Left, 1969
• Bryter Later, 1970
• Pink Moon, 1972
• Fruit Tree, 1979, re-released edition 1986
• Heaven in a Wild Flower, 1985
• No Reply, 1986
---
And, for the record, Morrison didn't split to Africa, he
split
to Pennsylvania:
---
Elizabeth Borough

Councilman Jim Morrison admitted he owes delinquent real estate taxes to the borough for years 2003 and 2004 but thinks it is a shame that his problems were splashed across headlines in a local newspaper article.

"I had been making payments for 2004 and I was under the impression that my taxes were paid for 2003. I didn't know until I was contacted by a reporter and inquired at the borough. I had been paying Keystone Municipal payments," he said.

Morrison owes $516 in delinquent taxes for 2003 and 2004 and said that all taxes will by paid by February. He said the remaining $258 from the 2003 balance will be paid by the end of the year and 2004 taxes paid by February.

Morrison is 70 years old and retired, relying on Social Security and a pension. He was appointed to council in February and has been on the Elizabeth Borough Sewage Authority for 30 years.
---
So, if you're following closely, he left Paris in '71, ended up in Pennsylvania by '74, and has been living happily ever since. Good for him. Elvis Presley, on the other hand, headed to
the Pacific Northwest
:
---
In its October issue, which will hit the stands in September, Appel De Roulement De Célébrité will say The King of Rock 'n' Roll admits that he was "hooked something terrible" on prescription drugs and "had to" fake his death to escape the stresses of stardom that were driving him "stark raving mad."

The publication also will say that Presley - silver-haired and hard of hearing in his golden years - reveals that his coffin contained the body of a hobo who was made up to look like Elvis.

"He jumped the fence at Graceland and suffered a heart attack under a canopy of shrubs," Elvis is said to have told a reporter who allegedly tracked him down to a 2,800-square-foot A-frame hideaway in an otherwise uninhabited area in the Pacific Northwest.

"To me, it was a sign from God. The Lord was telling me that if I didn't stop taking drugs and get out of music business, I'd be dead soon, too."...

Appel De Roulement De Célébrité will report that the rock legend insists that he has "no desire" to sing in public - or in a studio - ever again.

The magazine will go on to say that Presley lives alone and claims to have last spoken with another human in the year 2000.

He seldom watches TV or listens to the radio, and when asked about them, he was only vaguely aware of the terror attacks on New York and Washington - and the war in Iraq - the magazine claims.
---


Links to this post: