Archives
October 2003 November 2003 December 2003 January 2004 February 2004 March 2004 April 2004 May 2004 June 2004 July 2004 August 2004 September 2004 October 2004 November 2004 December 2004 January 2005 February 2005 March 2005 April 2005 May 2005 June 2005 July 2005 August 2005 September 2005 October 2005 November 2005 December 2005 January 2006 February 2006 March 2006 April 2006 May 2006 June 2006 July 2006 August 2006 September 2006 October 2006 November 2006 December 2006 January 2007 February 2007
---
Fund free mammograms at no cost to yourself by clicking on the link, then on the pink button.
---
---
Hall of Shame (NoteUnworthy Blog Posts)
Other Blogs (sorted regionally)
Ontario Emperor Selected del.icio.us Tags
;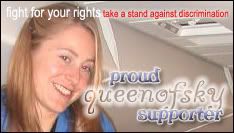 Who Links Here
Tuesday, November 23, 2004
It's Rough When You Have A Common Name
ABC
(easy as 123):
---
John Green has denied being a catalyst in perhaps the worst brawl in modern sports history and insists he was trying to stop the fight.

"I was with a bunch of young kids I had taken to the game and he [Artest] jumped on somebody next to me," Green said in an exclusive interview on "Good Morning America." "I grabbed him from behind, trying to pull him off. I was trying to talk to him, telling him to stop and he kept yelling something, I couldn't hear what it was."

David Gorcyca, prosecutor for Oakland County, Mich., identified Green — a former next-door neighbor — on Monday after repeatedly reviewing the footage of the brawl between fans and players at the end of Friday's game between the Detroit Pistons and the Pacers. The NBA suspended nine players involved in the melee. Artest, who was involved in a shoving match with Pistons center Ben Wallace, charged into the stands after a fan threw a partially filled beverage cup that hit him. He was suspended for the rest of the season.

Gorcyca said that he saw Green grab Artest from behind and sucker-punch him. On the video, Green is shown wearing a white cap and Pistons jacket. A Pistons executive said Green is a season-ticket holder and would be banned from The Palace at Auburn Hills, the home of the NBA world champions. Green, however, said he was trying to stop Artest from punching several fans. He said Artest kicked him from behind and that he then "reacted."

"The cup got hurled from the general vicinity of where I was sitting," Green said in an exclusive interview on "Good Morning America" this morning. "He [Artest] looked up. We were shocked that the cup hit him. … He looked up at us and started charging up there. It was pretty shocking. I didn't know what to think."

In this morning's interview, Green's attorney would not allow him to say whether he threw the cup that sparked Artest's gallop into the stands. He said the video shows what happened....
---
Yass Tribune
(Australia):
---
Maureen McGrath...uses a "Kickstart Stick", a walking stick with a small flick-down attachment that helps to initiate walking. Some Parkinson's sufferers develop difficulty taking the first step, but this device, when activated, acts as a visual and physical cue that tricks the brain into allowing the first step to be taken. It is an invention by a John Green of a Technical Aid to the Disabled (TAD) group in Queensland.
---
Marquette Mining Journal
in Michigan:
---
The Negaunee school board Monday awarded a contract to replace the Lakeview School boiler system, which has been in place since the 1950s.

The board awarded the contract to John E. Green of Marquette, who submitted the low bid of $162,602, Superintendent Jim Derocher said.
---
But according to a
New Jersey paper
, John Green is just a fisherman (although he does get involved in a mob scene):
---
There was some blitz fishing for surfcasters who were at the right spot at the right time, which always seemed to involve the presence of peanut bunkers. John Green of Brick said stripers had peanuts pinned in the pocket at the north jetty of Barnegat Inlet Sunday morning, but there was a mob scene of elbow-to-elbow anglers there. He did well with blues and some bass in Island Beach State Park the previous morning before finishing up with a hot bite of short and slot stripers at the Mantoloking-Brick border around 11 a.m.
---


Links to this post: