Archives
October 2003 November 2003 December 2003 January 2004 February 2004 March 2004 April 2004 May 2004 June 2004 July 2004 August 2004 September 2004 October 2004 November 2004 December 2004 January 2005 February 2005 March 2005 April 2005 May 2005 June 2005 July 2005 August 2005 September 2005 October 2005 November 2005 December 2005 January 2006 February 2006 March 2006 April 2006 May 2006 June 2006 July 2006 August 2006 September 2006 October 2006 November 2006 December 2006 January 2007 February 2007
---
Fund free mammograms at no cost to yourself by clicking on the link, then on the pink button.
---
---
Hall of Shame (NoteUnworthy Blog Posts)
Other Blogs (sorted regionally)
Ontario Emperor Selected del.icio.us Tags
;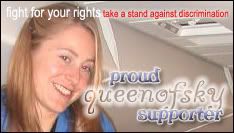 Who Links Here
Wednesday, November 24, 2004
Another Jackson Makes the News, But in a Good Way
Michael, Janet, Jermaine, and Randy Jackson have all made the news lately. But Franklin Avenue
reports
on a press release that documents the latest about Jacksons guitarist Tito:
---
FOR IMMEDIATE RELEASE
THE LEGENDARY BLUES CRUISE SETS SAIL JANUARY 22, 2005.
THIS YEAR MARKS ITS FOURTH ANNUAL TRIP!
TITO JACKSON, OF THE JACKSON 5, ON BOARD AS A VERY SPECIAL GUEST.

The Legendary Rhythm and Blues Cruise is recognized as one of the top blues festivals on the planet. It is also the world's only chartered blues cruise....

Cruisers will bask to the perpetual rhythms of Taj Mahal, Dr. John, Susan Tedeschi, Shemekia Copeland, Phantom Blues Band, The Derek Trucks Band, Anson Funderburgh with Sam Myers, Tommy Castro, Bernard Allison, Little Charlie & The Nightcats, Lil' Ed & The Blues Imperials, Kenny Neal Band, Chubby Carrier, Rev. Billy C. Wirtz, Corey Harris and Zac Harmon.

Plus, nine special guests are confirmed to be on board, including Tito Jackson, guitarist of the Jackson 5. Tito, who learned blues guitar from his father and uncle in Gary, Indiana before the J-5 pop explosion, has returned to his blues roots and will celebrate the release of a blues-inspired album in February 2005. Tito Jackson will sit in on a Blues Guitar Hero workshop and sit in with other musicians who have similar influences.

For more information visit www.BluesCruise.com or call 1-888-BLUESIN (258-3746).
---
Before dismissing this, you have to remember that Tito is an integral player in the Jacksons' saga - just like Dennis Wilson was (pardon the pun) instrumental in the launching of the Beach Boys. (Dennis was the one who talked about surfing in the presence of some music industry types. The rest is history.) If Tito hadn't started messing around with Papa Joe's guitar, Janet Jackson would have spent the last Super Bowl in Gary, Indiana. After Papa Joe
caught Tito with the guitar
and realized that he could play, Dad assembled the boys into a group and launched them on the path to success.
---
Even today, fans remember Tito Jackson as the quiet, guitar-playing brother whose curiosity sparked the group's start in Gary, Indiana. "I was the first kid who had the guts to touch my father Joe's guitar," Jackson said. "He'd put it in the closet when he went to work and I'd sneak it out after he left."

During one session, Tito broke a string. Joe Jackson punished his son, then the blues guitarist challenged Tito to show off his skills. "I played better than him," Jackson said. Joe Jackson bought Tito an electric guitar the following day.

The brothers began rehearsing together, packed up and moved to Los Angeles to work with Motown Records....The newfound fame overshadowed Jackson's teenage years and made growing up far from normal. "We didn't get a chance to play a lot," he said. "My father kept us rehearsing and performing. That's all I remember. I don't remember a day in my life when I didn't have an instrument in my hand."...

The Jacksons, who live in and around Los Angeles, gather monthly to celebrate birthdays and graduations and catch up. The family has consistently remained under media scrutiny — from Janet's breast exposure at the 2004 Super Bowl to rumors of child abuse by Joe Jackson. Tito Jackson shrugs off the gossip mill. "Whatever people read in the media, they get wild ideas, but my family is pretty damn close," he said.

Although Jackson has traveled internationally and lived with fame for decades, there's still one dream that remains unfulfilled — playing a gig with his idol, B.B. King. "I've been a B.B. King fan since I've been a little boy," he said. "I got an autograph he sent me hanging in my tour bus right now ... It would make it all worth it for me."
---


Links to this post: