Archives
October 2003 November 2003 December 2003 January 2004 February 2004 March 2004 April 2004 May 2004 June 2004 July 2004 August 2004 September 2004 October 2004 November 2004 December 2004 January 2005 February 2005 March 2005 April 2005 May 2005 June 2005 July 2005 August 2005 September 2005 October 2005 November 2005 December 2005 January 2006 February 2006 March 2006 April 2006 May 2006 June 2006 July 2006 August 2006 September 2006 October 2006 November 2006 December 2006 January 2007 February 2007
---
Fund free mammograms at no cost to yourself by clicking on the link, then on the pink button.
---
---
Hall of Shame (NoteUnworthy Blog Posts)
Other Blogs (sorted regionally)
Ontario Emperor Selected del.icio.us Tags
;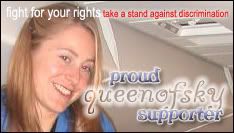 Who Links Here
Wednesday, November 24, 2004
When Ron Artest Promotes His Album, He'll Be On Time
The
Hoosier Gazette
links to a (legit) page that explains
Indiana's time zones
. Basically, there are three areas of interest:
---


Most of Indiana
is in the
Eastern Time Zone
and does not observe Daylight Saving Time.

77 Counties
Including Cities: Bloomington, Fort Wayne, Indianapolis, Muncie, South Bend
---
Western Indiana
is in the
Central Time zone and does
observe Daylight Saving Time.

10 Counties
Gibson, Jasper, Lake, LaPorte, Newton, Porter, Posey, Spencer, Vanderburgh, Warrick
---
Eastern Indiana
is in the
Eastern Time zone and does
observe Daylight Saving Time.

5 Counties
Clark, Dearborn, Floyd, Harrison, Ohio Co.
---
Meanwhile, Ron Artest is trying to promote the album he produced, with
mixed results
:
---
Suddenly infamous Indiana Pacers hoopster Ron Artest's latest CD hit stores yesterday with a whimper.

Artest, who was just suspended for the rest of the NBA season for going into the stands after a drink-tossing fan, has founded his own label, the aptly named Tru Warier. On Tuesday, the label released its first album by its first signing, R&B girl group Allure's Chapter III, which Artest produced.

So far, though, Artest proved he's no P. Diddy when it comes to hyping his work.

Despite Artest's ardent plugs for Allure's latest on shows like NBC's Today, all anyone wants to talk about is last Friday's "basketbrawl,"...

While Artest packs a wallop on the court, his new album has failed to impact at retail.

Tower Records in Washington, D.C, reported just three discs sold out of 15 in stock Tuesday evening. The chain's Portland, Oregon, store said that not one Allure disc sold in its first day out.

As of Tuesday night, the disc ranked a dismal 13,565 on Amazon.com, with some scathing reviews. "This record is terrible in every way imaginable. I was so excited to get this record today because I'm a huge Allure fan from back in the day. But man, this thing sucks. Starting with the packaging which is beyond cheezy...There is absolutely zero soul both in the lyrics and the music. The production is 3rd rate at best."

Aside from the critical blasts, Artest needs to work on getting the right message to the press.

During his Today appearance...he became more animated and even cracked a smile while waving a copy of Allure's CD during the segment, he barely remembered to mention the group's name.

Indeed, many news outlets have reported that Artest's own solo rap CD dropped yesterday, not Allure's.

Earlier this month, Artest said: "I've got my album coming out Nov. 23. After the album comes out I'm going to make sure all of my time is focused on winning a championship." (The remark came after Artest set off another mini-controversy when he asked Pacers coach Rick Carlisle for some time off from basketball to promote his musical projects. Carlisle responded by benching the all-star player.)

By "his album," Artest meant Allure's record. But his statement confused fans and the media, who thought it meant the hoopster's own hip-hop CD. Per the Tru Warier Website, Artest's rap album is coming out "soon."

Artest's lack of PR skills may only be rivaled by his lack of A&R skills. New York-based Allure has struggled to find an audience for years....

Meanwhile, because of Artest's wild-man image and on-court antics, there's a curiosity factor that could spark interest in his forthcoming rap album, which will be released through his fledgling Connecticut-based label and distributed by the Warner Bros. Music imprint Lightyear.

Artest says he hopes to make the album available online via Tru Warier.com, as well as in stores in the next few weeks. (Artest may want to invest in a new Website before that happens, as the relatively amateurish TruWarier.com was down much of Tuesday night due to heavy traffic.)

The wannabe music mogul hails from the same storied Queensbridge projects in New York that churned out megastars like Nas and Mobb Deep. NBA fans can only hope Artest doesn't embarass them the same way Shaquille O'Neal made wannabe basketball rappers a joke with discs like 1994's Shaq-Fu: Da Return, or worse, Allen Iverson or Kobe Bryant, whose rap albums never made it to retail racks....
---
Incidentally, the following statement can be found at
ronartest.com
:
---
RON ARTEST'S OFFICIAL STATEMENT REGARDING THE INCIDENT ON FRIDAY NOVEMBER 19, 2004:

Really I can not get to (sic) deep into the situation but I will prevent anything from reaching that magnitude again. I hope the Detroit fans continue to show positive support to their home team and I thank God for the support from Indiana, New York, all across America, and all other countries that realize the turn around I made in the NBA. God Bless.
---


Links to this post: