Archives
October 2003 November 2003 December 2003 January 2004 February 2004 March 2004 April 2004 May 2004 June 2004 July 2004 August 2004 September 2004 October 2004 November 2004 December 2004 January 2005 February 2005 March 2005 April 2005 May 2005 June 2005 July 2005 August 2005 September 2005 October 2005 November 2005 December 2005 January 2006 February 2006 March 2006 April 2006 May 2006 June 2006 July 2006 August 2006 September 2006 October 2006 November 2006 December 2006 January 2007 February 2007
---
Fund free mammograms at no cost to yourself by clicking on the link, then on the pink button.
---
---
Hall of Shame (NoteUnworthy Blog Posts)
Other Blogs (sorted regionally)
Ontario Emperor Selected del.icio.us Tags
;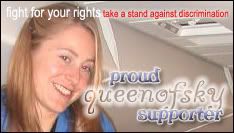 Who Links Here
Saturday, November 27, 2004
Superstar
How could this happen?
I'll ask Marc Canter.
There is apparently a
stage production
called "Falco Meets Amadeus."
---
"FMA - Falco meets Amadeus" is performed again in the Rheingoldhalle in Mainz from 27th November to 29th December 2004. CCM and Hilton Hotels offer a package of diner and a visit of the show for private groups or christmas parties of companies. All Tuesdays are reserved to be booked by companies for large events.
---
The abstract of the show seems to imply that life imitates art:
---
Falco intensely lived the spirit of the eigthies until self-destruction. He made Pop history. This epoch influenced him, and he influenced this epoch. "He was a superstar, he was popular, he was excalted, because he had style, he was a virtuoso, was a rock idol, and everyone was calling: rock me..." His refusal to make any compromises made him an icon for a whole generation.

The Musical-show revives the eighties. It tells the story of Falco's addiction to fame and his fateful attraction to women. The fatal fascination of intoxication and his musical genius determined his life and creating work. When Falco is in the middle of a creative crisis, and bankruptcy is imminent, he meets Mozart, his inspiration: "Amadeus" - a worldwide number one hit - is born. All of europe adores him.
---
Here is a very short excerpt from the
story
:
---
So much love - so much power - so much lust

"Der Kommissar"

Where is Falco? For three days he hasn't shown up in the studio, the mood is irritated. You see the reporter Garbo, the manager Johnny Klein, who wants to introduce a certain Konny to Falco, and there also is a mysterious figure wearing a coat and a hat... and the butler Josef calls: "He feels like being on ice, and ice is inside of him!" Finally the star shows up and asks himself the vital question: "Do I have to die, before I can live?"

CHANGE OF SCENERY

What is reality, what is delusion? Falco sees "Blood on my hands", his mother puffs up to a threatening monster, commanding coldly: "Get up! It's late! We've got to leave, out of the wood!" Falco desperately calls for "Jeanny". Too much red on her lips. And Amadeus is sneaking around the dancing trees....
---
Uh huh. Normally these musicals seemed to be a poor excuse to string a bunch of the hitmaker's songs together. In this case, they seem to have inserted the hitmaker into the act.
I'm familiar with two versions of "Rock Me Amadeus," the song - one version, entirely in English, which includes a spoken history of Mozart's life, concluding with a reference to Austrian rock star Falco (which STILL sounds like an oxymoron, even today). The other version is the one used in the video, in which most of the
lyrics
are in German:
---
Er war ein Punker
Und er lebte in der großen Stadt
Es war in Wien, war Vienna
Wo er alles tat
Er hatte Schulden denn er trank
Doch ihn liebten alle Frauen
Und jede rief:
Come and rock me Amadeus

Er war Superstar
Er war populär
Er war so exaltiert
Because er hatte Flair
Er war ein Virtuose
War ein Rockidol
Und alles rief:
Come and rock me Amadeus
Amadeus, Amadeus...

Es war um 1780
Und es war in Wien
No plastic money anymore
Die Banken gegen ihn
Woher die Schulden kamen
War wohl jedermann bekannt
Er war ein Mann der Frauen
Frauen liebten seinen Punk

Amadeus, Amadeus...
---
Those of you who recall the video remember that it alternated between 18th century aristocrats and 20th century bikers. Just an average day in Vienna.
The song itself came about as
follows
:
---
At the time a number of critical books were being published about Mozart, a TV series about the composer was broadcast and Milos Forman's Oscar-winning film Amadeus was splashed across cinema screens. The name Wolfgang Amadeus Mozart was on everybody's lips. And this inspired the Bolland brothers to work the unvarnished story of Mozart's life into a pop song. The result was Rock Me Amadeus, a song that was to surpass all existing limits of German pop music and set completely new standards. As Falco first listened to the playback he knew he had found the right producers and he recorded his album Falco 3 in Hilversum in summer 1985. The album is radically different in style from its two predecessors with a more commercial orientation and catchier music. It finally shot Falco to international stardom.

Already in May 1985 Rock Me Amadeus was released as a single and immediately after its release skyrocketed to number one on the Austrian charts where it stayed for six weeks. Two weeks later it was at the top of the German hit parade.
---
Things got more
difficult
:
---
Falco was forced into a double existence at this time. He was both a family man and an international star, a role that became ever more of a problem for him as time passed and the image of the domesticated Hans Hölzel drifted away from that of Falco. The great professional success and the pressure it brought with it pushed Hans Hölzel once again into a severe crisis that he thought he could overcome with alcohol, drugs and tablets. "I had my midlife crisis at 28. Now you've got millions, though you don't know where's up and where's down and there's a family with a child and you've got no idea where to start," said Falco.

Hans Hölzel, a working-class boy, had great problems coming to terms with his sudden wealth. Falco, who at 24 was already a millionaire, later said: "The most difficult time in my life was when I began to earn money like I had never imagined before. Money ruins people and it ruined my life for a long time. Money spoils your character, you think you are the greatest."
---
The story
continues
:
---
In November 1988 Falco was at rock bottom, both physically and mentally. His LP was a total flop, his tour cancelled, his alcohol problems out of control and his marriage in tatters. He fled and escaped on a four-month odyssey around the globe, during which no one knew where he was. He wanted to reposition his life and get back on the right track.

After his return Hans Hölzel decided to put a stop to it all. He put 3.8 million schillings into a black suitcase, drove to Graz and asked his wife the crucial question: "The money or the marriage?" The answer was clear and a mutually-agreed divorce followed, ending 309 sad days of marriage....

In the autumn of 1993 Hans Hölzel received the heaviest blow of his life. He had already been suffering doubts about his paternity of Katharina Bianca for some time and decided to have a paternity test done to establish the facts. And find out he did: Hans Hölzel was not the father of Katharina Bianca. Outwardly he did not let on just how humiliated he felt, "But it was the worst thing that happened to him in all his life," says Billy Filanowski, a friend, "He never got over it." Maria Hölzel said, "If anyone hurt Hans, it was Isabella." This painful experience had a lasting influence on all his later relationships with women.

Unsure of himself and hurt by personal and professional setbacks, Hans Hölzel withdrew more and more to his refuge in Gars am Kamp, his own little paradise, where he thought he would be able to cope better with his crises. Psychiatric medicines washed down with alcohol were the cure for his regular bouts of melancholy.
---
The biography ends
here
:
---
Hans Hölzel loved the sun, palm trees and the sea. For him the long winters in Austria became increasingly difficult to bear. "I get scared when it turns to winter and becomes dark and cold," he confided to close friends. This was certainly one of the reasons why, in the spring of 1996, he began to move his home to the Dominican Republic. Tax advantages were the prime reason behind this move, but it was clear to him from the beginning that he would not stay there forever: in his heart of hearts he was an Austrian, and above all Viennese....

The work on Falco's last album, originally to be titled Egoisten, only added to his lack of confidence and to his self-doubt. Time and again, the perfectionist Hans Hölzel put off the album's release date, discarded numbers, recorded new ones and became confused about the order of the individual songs. By late autumn 1997 he wanted to drop what was more or less a finished album and start afresh. But it was not to be.

On 6 February 1998 Hans Hölzel died in a car accident in the Dominican Republic at around 4.40 pm local time. But Falco lives on more intensively than ever in the hearts of his fans.
---


Links to this post: