Archives
October 2003 November 2003 December 2003 January 2004 February 2004 March 2004 April 2004 May 2004 June 2004 July 2004 August 2004 September 2004 October 2004 November 2004 December 2004 January 2005 February 2005 March 2005 April 2005 May 2005 June 2005 July 2005 August 2005 September 2005 October 2005 November 2005 December 2005 January 2006 February 2006 March 2006 April 2006 May 2006 June 2006 July 2006 August 2006 September 2006 October 2006 November 2006 December 2006 January 2007 February 2007
---
Fund free mammograms at no cost to yourself by clicking on the link, then on the pink button.
---
---
Hall of Shame (NoteUnworthy Blog Posts)
Other Blogs (sorted regionally)
Ontario Emperor Selected del.icio.us Tags
;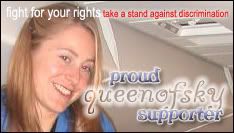 Who Links Here
Monday, November 08, 2004
What's Oop, Who's Yapping, What's Going Awn
Lonewacko's
new slogan: "Don't blame me, I wrote-in Tancredo."
Manifest Content
has
moved
.
Matthew Yglesias
has a modest proposal:
The following press release was
issued
a couple of months ago:
---
Greensboro, North Carolina / PR FREE / Sep 19 2004 --

New Directory By Dan Romuald Emphasizes Local Blogging

FOR IMMEDIATE RELEASE -- A new internet directory is aiming to organize weblogs (commonly called blogs) by city worldwide. BlogsbyCity.com opened its virtual doors this week to help Internet users find blogs in their local areas.

BlogsByCity.com allows blog owners to submit a listing for their blog into categories divided into countries, states or provinces and cities.

"We're hoping to make it easier for internet users to find blogs in any city around the world," said BlogsByCity.com founder, Dan Romuald.

"The recent success of events like the Piedmont Blogging Conference held in Greensboro, N.C. in August shows that there's a growing interest in local blogs," Romuald said. "Right now, searching for blogs in a specific city on the large search engines is a tedious task. We want to make that process easier by limiting the directory to blogs categorized by their locality."

BlogsbyCity.com was developed by Dan Romuald. Romuald also publishes his own weblog at www.greensboroistalking.com and owns and administrates www.hockeyphotoproject.com.
---
I've put in a request to add my city to the
California
page.
An Arizonan has written
"You Know You're From Arizona When."
The weather there is more extreme than in the Inland Empire - higher highs, lower lows. Excerpts:
---
You no longer associate bridges or rivers with water.

You discover, in July it only takes two fingers to drive your car, because your steering wheel is so hot.

You can make sun tea instantly.

You see two trees fighting over a dog.

You hear people say "but it's a DRY heat!"

You can finish a Big Gulp in 10 minutes and go back for seconds.
---
When in the Upland
Mimi's Cafe
on Sunday, I found an LA Times sitting around and read the Opinion section. Two articles were of note - one about John & Ken which basically took the editorial position "Nyah nyah," and a slightly more mature article from Sean Wilentz entitled "Hicks Nixed Slicks' Pick" that noted that a state by state red vs. blue differentiation is misleading, and that if you delve down in states such as California and Alabama, you'll see that the true dividing line is closer to urban vs. rural. For example, here are some
county by county
returns from this "blue" state:
---
Alameda 100.0% ( 1141 of 1141 ) precincts reporting
Candidate Party Votes Percent

John F. Kerry Democratic 360,953 74.8
* George W. Bush Republican 115,749 24.0
Michael Anthony Peroutka American Independent 720 0.1
David Cobb Green 2,202 0.5
Michael Badnarik Libertarian 1,885 0.4
Leonard Peltier Peace & Freedom 1,312 0.2

Fresno 100.0% ( 667 of 667 ) precincts reporting
Candidate Party Votes Percent

John F. Kerry Democratic 85,943 41.4
* George W. Bush Republican 120,272 57.9
Michael Anthony Peroutka American Independent 349 0.1
David Cobb Green 475 0.2
Michael Badnarik Libertarian 538 0.3
Leonard Peltier Peace & Freedom 275 0.1

Kern 100.0% ( 658 of 658 ) precincts reporting
Candidate Party Votes Percent

John F. Kerry Democratic 58,854 32.3
* George W. Bush Republican 122,069 66.9
Michael Anthony Peroutka American Independent 435 0.2
David Cobb Green 256 0.1
Michael Badnarik Libertarian 558 0.4
Leonard Peltier Peace & Freedom 333 0.1

Los Angeles 100.0% ( 4602 of 4602 ) precincts reporting
Candidate Party Votes Percent

John F. Kerry Democratic 1,694,579 62.8
* George W. Bush Republican 971,357 36.0
Michael Anthony Peroutka American Independent 5,714 0.2
David Cobb Green 9,158 0.4
Michael Badnarik Libertarian 10,540 0.4
Leonard Peltier Peace & Freedom 7,240 0.2

Orange 100.0% ( 2146 of 2146 ) precincts reporting
Candidate Party Votes Percent

John F. Kerry Democratic 300,490 39.3
* George W. Bush Republican 455,500 59.6
Michael Anthony Peroutka American Independent 1,824 0.2
David Cobb Green 1,888 0.2
Michael Badnarik Libertarian 3,853 0.6
Leonard Peltier Peace & Freedom 1,170 0.1

Riverside 100.0% ( 1103 of 1103 ) precincts reporting
Candidate Party Votes Percent

John F. Kerry Democratic 187,823 41.3
* George W. Bush Republican 263,147 57.8
Michael Anthony Peroutka American Independent 1,099 0.2
David Cobb Green 1,046 0.2
Michael Badnarik Libertarian 1,375 0.4
Leonard Peltier Peace & Freedom 875 0.1

San Bernardino 100.0% ( 881 of 881 ) precincts reporting
Candidate Party Votes Percent

John F. Kerry Democratic 175,533 43.3
* George W. Bush Republican 226,133 55.7
Michael Anthony Peroutka American Independent 1,143 0.2
David Cobb Green 915 0.2
Michael Badnarik Libertarian 1,320 0.4
Leonard Peltier Peace & Freedom 962 0.2

San Diego 100.0% ( 2235 of 2235 ) precincts reporting
Candidate Party Votes Percent

John F. Kerry Democratic 443,769 46.6
* George W. Bush Republican 500,386 52.5
Michael Anthony Peroutka American Independent 1,750 0.1
David Cobb Green 2,117 0.2
Michael Badnarik Libertarian 3,938 0.5
Leonard Peltier Peace & Freedom 1,432 0.1

San Francisco 100.0% ( 578 of 578 ) precincts reporting
Candidate Party Votes Percent

John F. Kerry Democratic 257,196 83.3
* George W. Bush Republican 47,829 15.5
Michael Anthony Peroutka American Independent 330 0.1
David Cobb Green 1,562 0.5
Michael Badnarik Libertarian 1,214 0.3
Leonard Peltier Peace & Freedom 984 0.3
---


Links to this post: