Archives
October 2003 November 2003 December 2003 January 2004 February 2004 March 2004 April 2004 May 2004 June 2004 July 2004 August 2004 September 2004 October 2004 November 2004 December 2004 January 2005 February 2005 March 2005 April 2005 May 2005 June 2005 July 2005 August 2005 September 2005 October 2005 November 2005 December 2005 January 2006 February 2006 March 2006 April 2006 May 2006 June 2006 July 2006 August 2006 September 2006 October 2006 November 2006 December 2006 January 2007 February 2007
---
Fund free mammograms at no cost to yourself by clicking on the link, then on the pink button.
---
---
Hall of Shame (NoteUnworthy Blog Posts)
Other Blogs (sorted regionally)
Ontario Emperor Selected del.icio.us Tags
;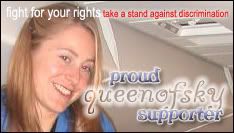 Who Links Here
Thursday, November 24, 2005
Wiping Away the Makeup - It's Not Suitable for Bowling
There are times when the expected happens, and times when the unexpected happens. About the
latter
(as cited
here
):
---
Tonight, Wednesday, Nov. 16, my friend Bob...and I drove into downtown Chicago for an evening with none other than Mr. Jerry Lewis. Since he'd be signing and discussing his new book, DEAN & ME: A LOVE STORY...I figured this might be my one chance to actually meet the celebrity who fascinates me more than any other....

All that was scheduled was a brief talk, followed by some questions and answers. And, believe it or not, that didn't even happen. In fact, the whole program was over within a half-hour.

And yet, it was a truly unforgettable night....

In the middle of discussing how unappreciated Dean was...one of the guys in a wheelchair in the front row started reading a statement related to the MDA Telethon and Jerry Lewis' "outdated attitudes." The audience wasn't sure what was going on at first, and neither was Jerry. "What is that?," he said "Hello?" Not realizing it was a guy speaking in a monotone voice, he said "I've never been upstaged by some recording! Where is that coming from?"

Then another woman in a different part of the auditorium began reading a statement, also criticizing the MDA Telethon....Confusion reigned, the crowd began to boo. "Find out where that radio is coming from," Jerry ordered, still thinking it was a recording....

At this point, security guards and at least one Chicago cop arrived. "Let's find out where the recording is coming from," Jerry said...."Jerry, they're reading" one helpful audience member explained, to which Jerry replied "I know they're reading, I know that." And then, the mood darkened considerably.

"Fellas? Jeff? Dennis? Officer? Get them out of here! Now!," Jerry commanded as the crowd applauded. "The wheelchair is bullshit. Get 'em out of here." More applause. "Start moving 'em out, otherwise 500 people lose a night, and I say goodbye, and that would be bad."...

[A]nother woman -- this one not in a wheelchair, and sitting near Bob and I -- began yelling something that I'm sure was along the lines of "keep your pity," but sounded, I swear, like "Where's Tom Petty?" By now, Jerry had clearly reached the limit of his temper....

He then turned his attention back to crowd control, telling the cop "Officer? You got a couple of beauties right here." He reassured the crowd "They will not stop what I do," then told the guards and cop "You don't have to be polite. They will get outside and get in their cars. Understand what they're doing -- there may be one invalid in the bunch of them. The others get out of their chairs and drive home. They've been doing this for 20 years -- they're called 'Jerry's orphans' -- that's what they call themselves, and they're trying to get me to stop doing my telethon for the reasons that I do it."...

He said something about "how your compassion can turn that quickly when it's dealing with people who don't care about those that you're helping. I cannot in any way, matter or form help these people -- they're beyond help."

And finally: "It's like hitting a little kid with a stick, that's what it's like. But they are mosquitoes on an elephant, and we have to do the best we can. Understand that the human condition is such that no matter how wrong they may be, we're still watching a man damning them, and that's a turn-off. It's a turn-off to this audience; it's a turn-off to me, and they made their point. But I want you to know this: When I leave here, I'm going to have 500 people who not only were disappointed, but who will speak for me in the future to avoid this happening again. Good night and God bless you."

Jerry walked off the stage, the crowd cheered ... and that was it.

Even the crowding chanting "We want Jerry" couldn't coax him back out. The poor library employee who introduced him had to tell us he wasn't coming back, and the crowd began to sadly file out....

We'd driven two hours to get there, paid nine bucks for parking, a few more bucks for a cab and now the evening was over. But neither Bob nor I was disappointed. In fact, we knew this was much better than the evening going as planned....[I]nstead of an evening of well-polished anecdotes and well-worn jokes (as entertaining as that would be) I instead saw a true showbiz legend -- one of the last true showbiz legends, in fact -- have an unrehearsed, truly spontaneous encounter with someone.

How often, really, does that happen?
---
Will links to the following 1992
article
about Jerry's Orphans:
---
[In 1981] Evan J. Kemp, a man with one of the neuromuscular diseases the Muscular Dystrophy Association said it was fighting to cure, was criticizing its star-studded fundraiser. Kemp was also criticizing MDA's star and savior, comedian Jerry Lewis.

Society, Kemp charged, saw disabled people as "childlike, helpless, hopeless, nonfunctioning and noncontributing members of society." And, he charged, "the Jerry Lewis Muscular Dystrophy Association Telethon with its pity approach to fund raising, has contributed to these prejudices."

Kemp contended that such prejudices "create vast frustration and anger" among disabled Americans, then numbered at 36 million. Kemp charged that disabled people suffered far more from lack of jobs, housing -- lack of access to society -- than from the diseases MDA sought to cure....

The following year, Kemp was invited onto the MDA Telethon. His on-air pitch was mild: "Your pledge to this Telethon can help create meaningful, productive lives for many. It can also help save the lives of others. I urge you to phone in your pledge right now."

After that, Telethon criticism died down. Other telethons -- the Easter Seals', United Cerebral Palsy's -- changed somewhat, adding more disabled adults and offering more segments on things like "independent living" which those in the disability rights movement had urged.

MDA briefly hired a disabled man, Steve Lockman, in an effort to deflect criticism that they had no one on staff with the disease they were seeking to cure. But Lockman stayed on the job only a short time, quitting in disgust and accusing MDA of lacking any intention of reforming.

And Jerry Lewis kept on being Jerry....

[In a September 2, 1990 article in Parade magazine, Jerry] managed to include nearly every term or concept offensive to disability rights advocates, and his next sentences would work in the others: "I'd like to play basketball like normal, healthy, vital and energetic people. I really don't want the substitute. I just can't half-do anything. When I sit back and think a little more rationally," he continued, "I realize my life is half, so I must learn to do things halfway. I just have to learn to try to be good at being half a person."

The article outraged disability rights activists nationwide -- in a way little else has....

In announcing the kickoff of their fight against MDA, [Cris] Matthews and [Mike] Ervin, who had dubbed themselves "Jerry's Orphans," listed the group's demands: MDA would have to "enter into negotiations with a group of consumers with disabilities of our choosing to determine how or if the Telethon can be restructured so that it does not continue to sabotage the hard work of those in disability rights"; the charity would have to stop using "the archaic and degrading word 'patient' to describe those it serves" and replace it with "something more dignified, like 'client' or 'consumer' "; it would have to provide services for its clients' "more immediate needs, including advocating for their rights" and it would have to put people with disabilities into "meaningful positions of power" within the organization. This included putting disability rights advocates onto its board.

"We are not necessarily out to put the Telethon -- or MDA -- out of business," he wrote, "but we are definitely out to put Jerry Lewis out of the disability business."..."As long as you cling to Jerry and your charity-laden fashion of depicting the disability struggle, the fight will continue," Ervin wrote.

Matthews, as it happened, was on the list to receive a motorized wheelchair from MDA. That fact would be publicized relentlessly by MDA to smear her reputation....

In October, MDA Director of Research and Patient Services Administration, Ronald J. Schenkenberger, put out the word to selected people associated with MDA in and around the Chicago area that "developments relating to initiatives undertaken by Chicago-area residents Cris Matthews and Mike Ervin . . . have sufficiently hurt our fundraising programs in your area" that the Association would "regretfully" have to "enforce a regulation of many years' standing" to limit admissions to MDA camps.

Lest anyone believe this was simply following policy, Schenkenberger made it clear that this cutback was all Matthews' and Ervin's fault. "Action of the nature undertaken by Cris and Mike can only serve to impair our ability to raise funds and thus have a negative impact on the Association's ability to provide a full range of services."...

MDA disputed Matthews's and Ervin's claims that they themselves had been MDA poster children. When columnist Dianne Piastro referred to the brother and sister as former MDA poster children, she received a swift letter from MDA Director of Field Operations Gerald Weinberg insisting that Piastro verify the fact. Other letterwriters, both to Piastro and Matthews, disputed the claim also. Only when Matthews was able to dig up a February 1962 newsletter of the Greater Chicago MDA chapters proclaiming the smiling brother and sister "muscular dystrophy poster children for 1961," did the questioning stop....

If MDA's threats last fall were efforts to instill guilt, by early 1992 they had become more serious. Matthews began to be harassed by MDA officials demanding copies of Jerry's Orphan's nonprofit status and tax exemption, evidently not realizing at first was that Jerry's Orphans was merely a name, not an organization. Later, they began hassling Matthew's about AccessAbility Associates, which was a non-profit corporation -- which Ervin reports they were continuing as this story went to press.

A January 14 registered letter from attorney Bruce S. Wolff of the law firm McDermott, Will & Embry warned Matthews that MDA had hired his firm to "advise the Association on an ongoing basis concerning its rights to hold you legally accountable for any damages it may incur as a result of your efforts.

"Our firm intends to monitor -- from our offices in Chicago, New York, Washington, DC, Boston, Miami and Los Angeles -- the activities which you . . . may engage in." Any activities "which have the effect of disrupting or interfering with, or which are intended to disrupt or damage, the Association's relations with existing and prospective sponsors and/or Telethon stations will provoke a swift and substantial reaction."

"I don't know what they could do to us," Matthews laughed. "We have no money; we have nothing to lose."...

Few reporters have had the interest -- or the guts, maybe -- to take on the Muscular Dystrophy Association. One who tried was Dianne Piastro, disability columnist of the syndicated "Living with a Disability" column. Piastro wrote a six-column series on the issue, starting by outlining the protest, giving readers the opportunity to contact Matthews and Ervin, and ending with an unflattering look at MDA finances. MDA stonewalled when Piastro sought financial information from them. "In light of the obvious bias that so extensively characterizes your apparent ongoing assault upon MDA, I believe it would be decidedly counter-productive to the interests of those served by the Association to participate in any interview with you," wrote MDA Director of Finance Robert Linder in response to Piastro's verbal, then written, questions about expenditures on the group's IRS annual tax forms. Piastro finally obtained the forms from the Illinois Attorney General; she had to file a complaint with the IRS about MDA's refusal to release them.

Despite their refusal to set the record straight before her article ran, MDA seemed outraged when her column hit the papers. They had the accounting firm Ernst and Young scrutinize every financial allegation in her column, and used it to send a four-page, typeset point-by-point rebuttal to newspapers that had run her column, characterizing her facts as "uninformed and misleading," "out of context" and "grossly incomplete," which seems particularly unfair given MDA's refusal to answer questions she had asked.

Miami Herald reporter Marjorie Valbrun was contacted by MDA folks to do a story on Jerry when he came to Miami. When they learned Valbrun had contacted Kemp for his side of the story, MDA's offer of an interview with Jerry dried up. Valbrun told MDA she couldn't do a story with just one side -- and the story was never done....
---
The movement inspired a documentary entitled
The Kids Are All Right
:
---
Charities have used poster children to raise money since the 1930s because it works. People see a child with leg braces and crutches; they feel sorry and drop a coin in the jar or call in the pledge. But once the fundraising drive is over, that image of the poor little poster child lingers. The general public absorbs the idea that people with muscular dystrophy, or polio--really all people with disabilities--are pitiable victims who want and need nothing more than a big charity to take care of or cure them. Mike [Ervin] calls this the charity mentality.
---
And Ervin is apparently
not
spending his time sitting in an institution:
---
Mike Ervin is a writer and disability rights activist living in Chicago. His play The History of Bowling was produced at the Victory Gardens Theater in Chicago in 1999 and 2000, by the Know Theater Tribe in Cincinnati in 2001 and at Mixed Blood Theatre in Minneapolis in 2002. He also received a 2001 playwright's fellowship from the Illinois Arts Council. His other theater productions include The Plucky and Spunky Show, which he co-wrote with Susan Nussbaum. It was originally produced at the Remains Theatre in Chicago (1990).

Mike has had three short stories published: Man versus Wood and The Antelope (St. Andrews Review/1982) and Coitus Interruptus (Staring Back, an anthology of writers with disabilities/1997). By day he is a free-lance journalist and has published over 1,000 articles and essays - mostly on disability topics - in more than 40 newspapers and magazines, including the Chicago Tribune, the Los Angeles Times, the Miami Herald and the Progressive.

Mike is a founding member of the Chicago chapter of ADAPT. He has been arrested over a dozen times for civil disobedience. Mike is founder of Jerry's Orphans. He has also served on the board of directors of Access Living and the Council for Disability Rights.
---


Links to this post: