Archives
October 2003 November 2003 December 2003 January 2004 February 2004 March 2004 April 2004 May 2004 June 2004 July 2004 August 2004 September 2004 October 2004 November 2004 December 2004 January 2005 February 2005 March 2005 April 2005 May 2005 June 2005 July 2005 August 2005 September 2005 October 2005 November 2005 December 2005 January 2006 February 2006 March 2006 April 2006 May 2006 June 2006 July 2006 August 2006 September 2006 October 2006 November 2006 December 2006 January 2007 February 2007
---
Fund free mammograms at no cost to yourself by clicking on the link, then on the pink button.
---
---
Hall of Shame (NoteUnworthy Blog Posts)
Other Blogs (sorted regionally)
Ontario Emperor Selected del.icio.us Tags
;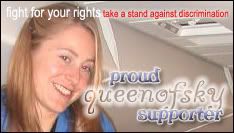 Who Links Here
Saturday, November 26, 2005
While I'm musing on Usenet...
...Tim Skirvin says the
following
about Steve Boursy:
---
About a month ago, rumors started flying that Steve was dead, that he had killed himself. The first I heard of it was through alt.usenet.kooks; so I didn't exactly take it seriously. But the idea haunted me, somehow. Would Steve do this? I could see it, but not *believe* it. Steve was The Kook Of Old, one of those that had both fought with me and come out with a reasonably favorable impression. He was half-way between a bogeyman and a mentor. And I had never expected to hear anything more from him again. Except possibly in regards to this page.

The emails started coming in over time. I paid more attention as time past; and when reports of a Boston Globe obituary surfaced, I actually paid the $3.95 to buy a copy of it. There weren't many more details, and I don't feel comfortable posting the text; but there was an appropriate name (Stephen Smith Boursy), a relevant section of the country (Somerville, MA), and a date (17 Apr 2005). And at that point, it began to become a bit more real.

I never expected to care if I saw or heard from Steve again. He wasn't my friend, and for a long time he was my enemy; but now, I am saddened. For better or for worse, he was a Legend, and he deserved better than this.

Farewell, Steve.
---
Here's a
funeral home notice
:
And here's what was reportedly
Boursy's last post to Usenet
:
---
Path: g2news1.google.com!news1.google.com!news.maxwell.syr.edu!border1.nntp.dca.giganews.com!nntp.giganews.com!local01.nntp.dca.giganews.com!nntp.rcn.net!news.rcn.net.POSTED!not-for-mail
NNTP-Posting-Date: Thu, 10 Mar 2005 04:04:28 -0600
From: "Stephen Boursy"
Newsgroups: alt.fan.mozilla
Subject: Lack of Support
Date: Thu, 10 Mar 2005 05:04:28 -0500
X-Priority: 3
X-MSMail-Priority: Normal
X-Newsreader: Microsoft Outlook Express 6.00.2900.2180
X-MimeOLE: Produced By Microsoft MimeOLE V6.00.2900.2180
X-RFC2646: Format=Flowed; Original
Message-ID:
Lines: 25
NNTP-Posting-Host: 209.6.203.138
X-Trace: sv3-gqiUPecvw6xrG/iBEaLTftuQyxIRnkjbSmHhLjz2PW4ogjtH17QsjY0acPVgAt5vJeoUiDjgOr60m6F!duUU+ReefR3qtGz05iptzLC1ZsUjlTtyda06nTLSrCAIlL+BODRCzXm8xfSxa0bq
X-Complaints-To: abuse@rcn.net
X-DMCA-Complaints-To: a...@rcn.net
X-Abuse-and-DMCA-Info: Please be sure to forward a copy of ALL headers
X-Abuse-and-DMCA-Info: Otherwise we will be unable to process your complaint properly
X-Postfilter: 1.3.32

I use Firefox as my default browser and Thunderbird as my default email
client (right now I'm using Outlook Express instead of Agent for usenet as I
just got a new
PC and haven't installed the software).

The only problem I really have with Mozilla products is that there's no
convenient way to notify them of problems or ask questions. Knowledge
bases, etc. don't cut it--there is no substitute for human interaction. Of
course you won't get that with many other products as well but it would be
nice if Mozilla would put on a human face and encourage rather than
discourage such interaction. They do after all represent something
different and less greedy.

For example I went to PC-Cillin after reading reviews of their virus
software and they offer a free scan online but it only works with the
Microdollars browser. There was no email address to report this to at
Mozilla. When I wrote to the PC_cillin folks they said they don't support
Firefox and you'd get no browser protection if you bought their
product--couldn't report that either.

Not a complaint really--just a source of disappointment.

Steve
---
Links courtesy the posters
here
(Tim Skirvin's LiveJournal).
More information
here
. And
here
. And
here
.
And here's
one more
:
---
Path: g2news1.google.com!postnews.google.com!g43g2000cwa.googlegroups.com!not-for-mail
From: "evetS"
Newsgroups: news.admin.net-abuse.usenet
Subject: Re: What ever happened to Steve Boursy?
Date: 22 Jul 2005 10:33:48 -0700
Organization: http://groups.google.com
Lines: 17
Message-ID: <1122053628.314910.71060@g43g2000cwa.googlegroups.com>
References: <42c84300$0$2028$ed2e19e4@ptn-nntp-reader04.plus.net>

<42dfd48a$0$89003$ed2e19e4@ptn-nntp-reader04.plus.net>



NNTP-Posting-Host: 146.243.4.157
Mime-Version: 1.0
Content-Type: text/plain; charset="iso-8859-1"
X-Trace: posting.google.com 1122053633 29274 127.0.0.1 (22 Jul 2005 17:33:53 GMT)
X-Complaints-To: groups-abuse@google.com
NNTP-Posting-Date: Fri, 22 Jul 2005 17:33:53 +0000 (UTC)
In-Reply-To:
User-Agent: G2/0.2
Complaints-To: groups-abuse@google.com
Injection-Info: g43g2000cwa.googlegroups.com; posting-host=146.243.4.157;
posting-account=tqA6mA0AAACgv8qqI_Xz3eB1Ycr1Wvuf

Steve has definately died. He committed suicide. I didn't know him
during his Usenet days, I knew him after that. He was a systems
administrator for the Department of Mental Retardation. I started
dealing with him because he was having issues with him relocating his
job from Waltham to Boston. At first he was very hostile towards me and
was accusing me of harassment and being insensitive to his mental
illness. That's when i did a Google search and found a lot of
information on him during his Usenet days.

Once he realized that i was trying to help he very easy to deal with
and i thought he was going to be all right. His death came out of no
where, I was on vacation in April when i got the call. Apparently he
had been talking about killing himself for years.

I felt i should try to let anyone that still used the Groups know what
happened.
---
And I'm not sure if I ever interacted with Boursy, but in at least
one instance
I referred to him (along with half of the planet):
---
From: Ontario Emperor
Subject: Re: the Emperor needs a handmaeed
Date: 2000/04/28
Message-ID: <8ecql1$kkr$1@nnrp1.deja.com>#1/1
X-Deja-AN: 616907478
References: <200004250442.AAA01340@cotse.com> <8e5u79$5k$1@nnrp1.deja.com> <8ecqc2$ka8$1@nnrp1.deja.com>
X-Http-Proxy: 1.0 x23.deja.com:80 (Squid/1.1.22) for client 192.215.231.149
Organization: Deja.com - Before you buy.
X-Article-Creation-Date: Fri Apr 28 20:00:44 2000 GMT
X-MyDeja-Info: XMYDJUIDontarioemperor
Newsgroups: alt.edgar,alt.non.sequitur,alt.cascade,alt.music.ontario-emperor.digital-judge
X-Http-User-Agent: Mozilla/4.08 [en] (WinNT; U ;Nav)

In article <8ecqc2$ka...@nnrp1.deja.com>,
Ontario Emperor wrote:
> In article <8e5u79$5...@nnrp1.deja.com>,
> marsr...@my-deja.com wrote:
>
> [snip]
>
> > ontario smoe is speachless cause he' s GAY! he lives in ontario ca.
> which is
> > a GAY Mecca. this is the guy that is jre,fred
> ziffle,emperor,cujo,james e
> > &james hunter
>
> I thought you said I was Hokey Wolf! Next you'll claim that I'm
> Salvatore Ranieri, oliver1, jraxis, Chris Lewis, Rev Steve Winter, Steve
> Boursy, Doctor Grubor, the Queen of Cans and Jars, mars2earth, Gary
> Cooper (no, not that one), Alexa, Christine Anderson from Copasetic,
> Gene "Bean" Baxter, Jeff Foster, Theo Tres Thr3, Al Gore Sr., Al Gore
> Jr., Bloose, Starfish, Stacy Volin, Roy Rogers, Rudy Favila, Lisa Axe,
> Paul Bragdon, Kazutaka Hori, Eduardo Cabeza, Fred, No More Water in the
> Capitol Reflecting Pool, Bono, David Byrne, Brian Eno, Slim Whitman, Jan
> Hammer, that guy in the commercials who continues to touch his toes
> underwater, Jimmy Johnson, Playboy Buddy Rose, Anwar Sadat, Richard
> Daley, Thomas Jefferson, John Adams, John Quincy Adams, Salma Hayek,
> Rudy Favila (again), and the dog that refused to eat Alpo and forced
> Johnny Carson to do so.

Whoops! I forgot Mark and Brian, Britney Spears, Jim Morrison, Steve
Taylor, O Joe Taylor, Taylor Mayeda, C. Gin Populus, Mark Givens, Rudy
Favila (for the third time), Drew Carey, Jim Healy, Christopher Nance,
Traci "Savage" Savage, Paul "Moyer" Moyer, Kevin Beyerler, Kevin Ryder,
Kevin Kevin, Tad Newcombe, Rudy Favila (4), Mean Joe Greene, and Mel
Brooks.

> --
> Rudy Left/Surround/Road Array
> (Besieged by Reed College)
> http://www.mp3.com/oemperor/
>
> Sent via Deja.com http://www.deja.com/
> Before you buy.
>

--
Rudy Left/Surround/Road Array
(Besieged by Reed College)
http://www.mp3.com/oemperor/


Sent via Deja.com http://www.deja.com/
Before you buy.
---


Links to this post: