Archives
October 2003 November 2003 December 2003 January 2004 February 2004 March 2004 April 2004 May 2004 June 2004 July 2004 August 2004 September 2004 October 2004 November 2004 December 2004 January 2005 February 2005 March 2005 April 2005 May 2005 June 2005 July 2005 August 2005 September 2005 October 2005 November 2005 December 2005 January 2006 February 2006 March 2006 April 2006 May 2006 June 2006 July 2006 August 2006 September 2006 October 2006 November 2006 December 2006 January 2007 February 2007
---
Fund free mammograms at no cost to yourself by clicking on the link, then on the pink button.
---
---
Hall of Shame (NoteUnworthy Blog Posts)
Other Blogs (sorted regionally)
Ontario Emperor Selected del.icio.us Tags
;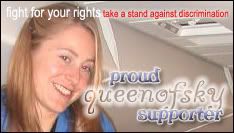 Who Links Here
Friday, November 25, 2005
I guess He'd rather be in Colorado, but who is He?
I really thought I was
done
with this series of posts on syncretism, but then I followed a link in
Ten Cheeses
and got to this
post
in Locusts & Honey:
---
From the Rocky Mountain News:

The Thanksgiving interfaith service that has drawn Coloradans for more than 100 years will be held Thursday at the University Park United Methodist Church, 2180 S. University Blvd....

Three faith communities that founded the event in the 1880s - Congregation Emanuel, Montview Boulevard Presbyterian Church and the First Universalist Church - still participate. They have been joined by seven more, including the Tri State Buddhist Temple, Christ the King Catholic Church and a representative from the Muslim community.

I called to confirm that this was an actual 'worship' service, and [not] just a regular community meeting. A woman calling herself "Clarise" confirmed that it was. A pity that this church's leadership is confused about basic tenets of the Christian faith....

As I recall, ancient Israel also had interfaith worship services -- there were idols to false gods in the Temple. And, if I remember correctly, God had a low opinion of the practice....
---
As I've stated

before

, I'm fine with a multi-religious meeting, but do not agree with a multi-faith religious service. So, I agree with John on this one.

But others don't:

As long as it is not being billed as a "Christian" worship service (which would obviously be false advertising) I see no problem with it....I also don't believe that Christianity is the one and only true path to GOd....i think occasional worship/gatherings to promote unity within each "particularity" is a wonderful thing. the world needs models of how we are to live with our brothers and sisters who are different than we....if all religions hold on to their particular beliefs but come together in unity, what is wrong with that? in fact, it seems to me that it is in the "spirit" of christ to do so.I would tend to agree with Gord. I think that the title of "worship" to characterize the service is not problematic at all....And, whether you believe in the "all paths lead to the divine" philosophy or not (I do), what's so problematic about sharing in a diverse expression of gratitude to God, whatever name is used?....If Christian theology can't stand up to one single worship service where God is called by many names or by no name at all, than Christian theology isn't strong enough for much of anything else. I think Christian theological integrity will hold up for an hour if it's been holding up so far.My church participates in a lot of interfaith events. Every year on the National Day of Prayer we have an interfaith gathering downtown where you can always count on a Muslim, a Jew, a Catholic Bishop, and a high-profile pastor of one of the local conservative megachurches speaking. My church has been participating for years.If we can truly find ourselves strongly secure in our identity, as something we can distinctively bring to the Church universal, and the world, then celebrating God with Muslims won't have any deleterious effect. The idolatry of early Israel is not a good comparison - we share a monotheistic respect with much western/Semitic religion.



Links to this post: