Archives
October 2003 November 2003 December 2003 January 2004 February 2004 March 2004 April 2004 May 2004 June 2004 July 2004 August 2004 September 2004 October 2004 November 2004 December 2004 January 2005 February 2005 March 2005 April 2005 May 2005 June 2005 July 2005 August 2005 September 2005 October 2005 November 2005 December 2005 January 2006 February 2006 March 2006 April 2006 May 2006 June 2006 July 2006 August 2006 September 2006 October 2006 November 2006 December 2006 January 2007 February 2007
---
Fund free mammograms at no cost to yourself by clicking on the link, then on the pink button.
---
---
Hall of Shame (NoteUnworthy Blog Posts)
Other Blogs (sorted regionally)
Ontario Emperor Selected del.icio.us Tags
;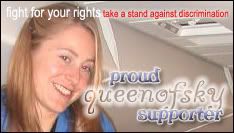 Who Links Here
Friday, November 25, 2005
From the Theological to the Political
There is an
Impeach Bush Coalition
blog, described as "A United Coalition of Blogs for the Impeachment of George W. Bush."
Don't they realize that if Bush is impeached and convicted, Cheney will become President?
This was not an issue in previous impeachments and impeachment attempts, since Clinton's impeachment did not involve Gore at all, any move to impeach Nixon would have had nothing to do with Ford, and we didn't even have a Vice President when Andrew Johnson was impeached. (I forget who would have become President if Andrew Johnson would have been convicted; it may have been the Speaker, or it may have been the President Pro Tem. Yes, I know that's not the proper name for the Senate person, but I'm gonna continue to say President Pro Tem. Tem. Tem. Tem. Ha ha ha!)
Oopsie. Let's get back to the IBC, which is neither a root beer nor a THEOS computer manufacturer. Here are excerpts from the
first post
in the blog:
---
The time has come. It's time to stay on point. The blogs need to unite around a rallying cry of "IMPEACH BUSH." As of this post, the term "impeach bush" is the third most popular search term at Technocrati.

President Bush has totally and utterly failed the American people. Almost every day we are presented with further proof why he should not be our president. From 9/11, to WMDs, to Iraq, to Katrina-- the reasons are many and obvious. We need to impeach him NOW.

The only point that should be discussed is-- "IMPEACH BUSH NOW!" We need to pound this point over and over again. It should be mentioned wherever possible, and it should not stop until the mainstream media and all politicans realize that we, the people, will not stand for gross negligence, willful and wanton misconduct, nor the utter lies, any longer....
---
Gross negligence. Willful and wanton misconduct. Utter lies. Which brings up a good question - what are the Constitutional requirements for impeachment of a Federal official? You'll recall that oral sex in and of itself is not an impeachable offense, but some felt that perjury was. (The Senate, in the Clinton case, didn't agree.) Well, let's see what the Constitution
says
about impeachment (
emphasis
mine):
---
[Article I Section 2 Clause 5] The House of Representatives shall chuse their Speaker and other Officers; and shall have the sole Power of Impeachment.

[Article I Section 3 Clause 6] The Senate shall have the sole Power to try all Impeachments. When sitting for that Purpose, they shall be on Oath or Affirmation. When the President of the United States is tried, the Chief Justice shall preside: And no Person shall be convicted without the Concurrence of two thirds of the Members present.

[Article I Section 3 Clause 7] Judgment in Cases of Impeachment shall not extend further than to removal from Office, and disqualification to hold and enjoy any Office of honor, Trust or Profit under the United States: but the Party convicted shall nevertheless be liable and subject to Indictment, Trial, Judgment and Punishment, according to Law.

[Article II Section 2 Clause 1] The President shall be Commander in Chief of the Army and Navy of the United States, and of the Militia of the several States, when called into the actual Service of the United States; he may require the Opinion, in writing, of the principal Officer in each of the executive Departments, upon any Subject relating to the Duties of their respective Offices, and he shall have Power to grant Reprieves and Pardons for Offences against the United States, except in Cases of Impeachment.

[Article II Section 2 Clause 4] The President, Vice President and all civil Officers of the United States, shall be removed from Office on Impeachment for, and Conviction of, Treason, Bribery, or other high Crimes and Misdemeanors.

[Article III Section 2 Clause 3] The Trial of all Crimes, except in Cases of Impeachment, shall be by Jury; and such Trial shall be held in the State where the said Crimes shall have been committed; but when not committed within any State, the Trial shall be at such Place or Places as the Congress may by Law have directed.
---
So, it boils down to "high Crimes and Misdemeanors." Infoplease
dives into
an attempted definition:
---
What are "High Crimes and Misdemeanors"?

Bribery and treason are among the least ambiguous reasons meriting impeachment, but the ocean of wrongdoing encompassed by the Constitution's stipulation of "high crimes and misdemeanors" is vast. Abuse of power and serious misconduct in office fit this category, but one act that is definitely not grounds for impeachment is partisan discord. Several impeachment cases have confused political animosity with genuine crimes. Since Congress, the vortex of partisanship, is responsible for indicting, trying, and convicting public officials, it is necessary for the legislative branch to temporarily cast aside its factional nature and adopt a judicial role.
---
Here is what Infoplease says about the two Presidents who have been impeached. First, Andrew Johnson:
---
Johnson, a Southern Democrat who became president after Lincoln's assassination, supported a mild policy of Reconstruction after the Civil War. The Radical Republicans in Congress were furious at his leniency toward ex-Confederates and obvious lack of concern for ex-slaves, demonstrated by his veto of civil rights bills and opposition to the Fourteenth Amendment. To protect Radical Republicans in Johnson's administration and diminish the strength of the president, Congress passed the Tenure of Office Act in 1867, which prohibited the president from dismissing office holders without the Senate's approval. A defiant Johnson tested the constitutionality of the Act by attempting to oust Secretary of War Edwin M. Stanton. His violation of the Act became the basis for impeachment in 1868. But the Senate was one vote short of the two-thirds majority needed to convict, and Johnson was acquitted May 26, 1868.

Senator Charles Sumner, witness to the proceedings, defined them as "political in character." Historians today generally agree with his assessment and consider the grounds for Johnson's impeachment flimsy—the Tenure of Office Act was partially repealed in 1887, and then declared unconstitutional in 1926.
---
Next, Bill Clinton:
---
Bill Clinton was ultimately dragged down—though not defeated—by the "character issues" brought into question even before his election. An investigation into some suspect real estate dealings in which Clinton was involved prior to his presidency failed to turn up any implicating evidence. However, Independent Counsel Kenneth Starr managed to unravel a tangled web of alleged sexual advances and affairs in Clinton's past. The trail led to former White House intern Monica S. Lewinsky. After months of denials, including in a videotaped legal testimony, Clinton admitted in August of 1998 that he had had a sexual relationship with the young woman during the time of her internship.

The infamous "Starr Report" outlining the findings of the Independent Counsel's investigation was delivered to the House of Representatives on Sept. 9, 1998 and subsequently made available to the public. Many felt the report, filled with lurid details of Clinton's sexual encounters with Lewinsky, to be a political attack against the President rather than a legal justification for his impeachment. Of the 11 possible grounds for impeachment cited by Starr, four were eventually approved by the House Judiciary Committee: grand jury perjury, civil suit perjury, obstruction of justice, and abuse of power.

On December 19, following much debate over the constitutionality of the proceedings and whether or not Clinton could be punished by censure rather than impeachment, the House of Representatives held its historic vote. Clinton was impeached on two counts, grand jury perjury (228–206) and obstruction of justice (221–212), with the votes split along party lines. The Senate Republicans, however, were unable to gather enough support to achieve the two-thirds majority required for his conviction. On Feb. 12, 1999, the Senate acquitted President Clinton on both counts. The perjury charge failed by a vote of 55–45, with 10 Republicans voting against impeachment along with all 45 Democrats. The obstruction of justice vote was 50–50, with 5 Republicans breaking ranks to vote against impeachment.
---


Links to this post: