Archives
October 2003 November 2003 December 2003 January 2004 February 2004 March 2004 April 2004 May 2004 June 2004 July 2004 August 2004 September 2004 October 2004 November 2004 December 2004 January 2005 February 2005 March 2005 April 2005 May 2005 June 2005 July 2005 August 2005 September 2005 October 2005 November 2005 December 2005 January 2006 February 2006 March 2006 April 2006 May 2006 June 2006 July 2006 August 2006 September 2006 October 2006 November 2006 December 2006 January 2007 February 2007
---
Fund free mammograms at no cost to yourself by clicking on the link, then on the pink button.
---
---
Hall of Shame (NoteUnworthy Blog Posts)
Other Blogs (sorted regionally)
Ontario Emperor Selected del.icio.us Tags
;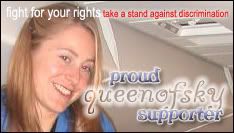 Who Links Here
Friday, November 18, 2005
Tookiemania!
From
deathpenalty.org
(
Mike Farrell's
organization):
---
NOVEMBER 19, 2005
SAVE THE PEACEMAKER RALLY WITH SNOOP DOGG
Join Snoop Dogg for the youth rally to save Stan Tookie Williams, the peacemaker, on death row.

Saturday, November 19th
10am - Noon
San Quentin State Prison
Marin County...

For more information: www.savetookie.org, tookie@tookie.com or 510-253-5418
---
NOVEMBER 19, 2005
Rally to Stop the Execution of Stan Tookie Williams
Watt's Towers
1765 East 107th Street
Los Angeles, CA
Noon
---
NOVEMBER 21, 2005
Leafleting and Vigil
Begins at NOON
North Steps of the State Capitol Building (11th and L Streets)
Sacramento, CA
Contact: stellalevy@sbcglobal.net for more information.
Sponsored by the Sacramento Chapter of Death Penalty Focus
---
NOVEMBER 22, 2005
Screening of Redemption
Orange Coast Unitarian Universalist Church
1259 Victoria, Costa Mesa, CA 92627
7 p.m.
Call 714-879-7663 for more info.
---
November 30, 2005
Tookie, the Death Penalty, the Movement: Continuing the Struggle for Social Justice
Community Forum
Springfield College
6:00pm-9:00pm
5348 University Ave.
San Diego, CA 92105

A panel Discussion aimed at organizing against the death penalty and in particular in defense of Tookie.
More info:(619) 804-1685, Email: tkalonji@Hotmail.com
---
DECEMBER 1, 2005
Screening of Redemption
Redemption: The Stanley Tookie Williams Story – A Viewing and a Phone-Link Conversation with Barbara Becnel, Stanley's Co-author

Thursday, December 1, 2005, starting at 6:30 p.m.
Pastoral Center – 3888 Paducah Drive
San Diego, CA

Sponsored by California People of Faith Working Against the Death Penalty and the Office for Social Ministry, Diocese of San Diego

For information contact Kent Peters at 858-490-8323
---
DECEMBER 3, 2005
March and Rally Calling for Clemency for Stanley Williams
Noon
4395 LEIMERT BOULEVARD
LOS ANGELES, CA 90008

More info: cenddeathpenalty@yahoo.com or call 310-242-3813
---
DECEMBER 4, 2005
Screening of Redemption
Danny Glover invites you to a screening of "Redemption: The Stan Tookie Williams Story"

Where: Victoria Theatre, 2961 16th Street in San Francisco
(next to the 16th Street and Mission BART Station)
When: December 04, 2005 at 5pm
Why: Help STOP THE December 13th EXECUTION of Nobel Peace Prize Nominee Stan Tookie Williams

Danny Glover, Barbara Becnel and Kevin Epps will host a short program before the movie to explain the status of Stan's case and let people know how to get involved in the movement to stop the execution. With only a few weeks left before the execution date, your help is urgently needed. Please join us in the fight to save Stan's life.

This event is a fund-raiser for the San Francisco Save Tookie Coalition. Tickets are $5 for students/youth/seniors and $10 for the general public.

Co-sponsors and endorsers welcome; donations appreciated. Please contact Danielle at Danielle@vanguardsf.org or 415-581-2512 for more information about endorsing or co-sponsoring the event. Tickets available at www.victoriatheatre.org or at the door.
---
DECEMBER 12, 2005 - PM
Statewide Rallies and Vigils Against the Scheduled Execution of Stanley Williams

San Quentin State Prison
RALLY AT 8:00PM
EAST GATE OF SAN QUENTIN
You can park on Francisco Blvd. E. but expect to walk 1-1.5 Miles to get to the East Gate of San Quentin.
Contact: stefanie@deathpenalty.org or 415-243-0143

Los Angeles
RALLY AT 7:00 P.M.
WESTWOOD FEDERAL BUILDING
11000 Wilshire Boulevard, Los Angeles, CA 90024 (Corner of Veteran) MARCH AT 8:30 P.M. to ST. ALBANS CHURCH for a VIGIL (580 Hilgard Avenue, Los Angeles, CA 90024)
Contact: EDeBode@la-archdiocese.org

Sacramento
VIGIL FROM 11PM to 12:30AM
State Capitol Building
11th & L Streets
Contact: stellalevy@sbcglobal.net

Fresno
Vigil begins at 5:30 PM in front of St. John's Cathedral
Mariposa & R Streets, in downtown Fresno
Contact: maria.telesco@att.net

Riverside
Vigil at St. Catherine of Alexandria Catholic Church
Brockton & Arlington
Riverside, CA 92506
Time: 9:00pm

Orange
Circle of Orange
Chapman and Glassell Streets
5 PM – 12:15 AM
City of Orange
Orange County

Tiburon
Panel Discussion on the death penalty from the Jewish Perspective
8 - 10 PM
Congregation Kol Shofar
215 Blackfield Drive
Tiburon, CA

Pasadena
Vigil Against the Death Penalty!
All Saints Church
132 N. Euclid Avenue
Pasadena, CA
8:30-10:00 PM
Contact: mtermaat@earthlink.net

If you would like to organize an event in your city or add an already planned event to our calendar, please contact stefanie@deathpenalty.org
---


Links to this post: