Archives
October 2003 November 2003 December 2003 January 2004 February 2004 March 2004 April 2004 May 2004 June 2004 July 2004 August 2004 September 2004 October 2004 November 2004 December 2004 January 2005 February 2005 March 2005 April 2005 May 2005 June 2005 July 2005 August 2005 September 2005 October 2005 November 2005 December 2005 January 2006 February 2006 March 2006 April 2006 May 2006 June 2006 July 2006 August 2006 September 2006 October 2006 November 2006 December 2006 January 2007 February 2007
---
Fund free mammograms at no cost to yourself by clicking on the link, then on the pink button.
---
---
Hall of Shame (NoteUnworthy Blog Posts)
Other Blogs (sorted regionally)
Ontario Emperor Selected del.icio.us Tags
;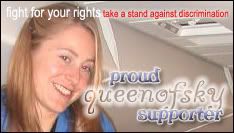 Who Links Here
Tuesday, December 13, 2005
Albert Owens and the Yangs (remember them?)
Over the past month, this blog has included six posts that mention Albert Owens or the Yang family.
On the afternoon of November 18, I
posed
this question:
---
How often is Albert Owens mentioned on blogs? Or Yen I Yang? Or Tsai Shai Yang? Or Yee Chen Lin?
---
Late that evening, I
constructed
an account of Oba Saint Stanley Tookie Williams' activities in the 1970s, sourced from several...uh, sources. (Yes, I am mayoral.) Here's what I quoted about Owens and the Yangs at the time:
---
Albert Owens, a former soldier in the U.S. Army, was an outgoing, 26-year old father of two. He was working the night shift at 7-Eleven when Williams and three accomplices entered the store. Williams took Owens into the backroom, made him kneel or lie down and shot him twice in the back with a 12-gauge shotgun. According to court documents, Williams later bragged that he "blew some white guy away, shot him in the back, for $63."

Eleven days later, Williams and his accomplices robbed a motel office and, in the process or possibly after the fact, gunned down the Yang family, who owned the motel. The father, Yu-Chen Li, was shot in the face with a 12-gauge shotgun and died immediately. Yen-I and Tsai-Shai, mother and daughter, each received two shotgun blasts to the chest as they cowered together on the floor in front of their sofa. Mother and daughter were barely alive when emergency personnel reached them. They both died a short time later. Before Williams and his crew left, they remembered to pick up their shotgun shells so as not to leave behind any evidence. They missed one.
---
Very early on Saturday morning, I was
quoting
from a Ninth Circuit document (in the context of examining Fred Holiwell):
---
Alfred Coward, an immunized government witness, testified to the events leading to the murder of Albert Lewis Owens,1 an employee of a 7-Eleven store in Whittier, California. See id. at 905.

Coward stated that at approximately 10:30 p.m. on February 27, 1979, Williams dropped by Coward's house. The two men then went to James Garrett's house, where Williams was staying. Only Williams went inside, returning with a sawed-off shotgun and accompanied by a man named Darryl. The three men made several stops, including one to obtain "Sherms," cigarettes containing phencyclidene ("PCP"). After sharing a Sherm, the three picked up Tony Simms. Williams then had a second Sherm with Coward and Simms, and asked Simms if he knew where they could "make money." See id.

Coward testified that, taking two cars, the four men made two unsuccessful restaurant and liquor-store robbery attempts. Subsequently, they went to a 7-Eleven where Owens was sweeping the parking lot. Simms and Darryl went into the store, followed by Owens, Williams, and Coward. Williams, the only one with a weapon, approached Owens and ordered him to keep walking. Owens walked toward the back rooms of the store with Williams and Coward following him. Williams instructed Owens to lie down, which he did. Williams shot out the store's television monitor and then shot and killed Owens. See id.

According to Coward, the four men returned to Simms's house where they divided among them the $120 that they had taken from the 7-Eleven cash register. When Simms asked Williams why he had shot Owens, Williams responded that he did not want to leave any witnesses. He also said that the shotgun shells could not be traced, and that he had retrieved a few of them. See id.

Coward saw Williams later that morning at Williams's brother's home. Williams told his brother about Owens, saying: "You should have heard the way he sounded when I shot him." Williams then made a growling noise and laughed hysterically for a number of minutes. See id....

Robert Yang and his family lived in and owned the Brookhaven Motel on South Vermont Street in Los Angeles, California. At about 5 a.m. on March 11, 1979, Yang heard a woman's screams and three or four shots. A few minutes later, he left his bedroom and saw that the door separating the motel office from the family's living quarters was ajar. The door seemed to have been forced open from the outside. Yang discovered his father, mother, and sister, all fatally wounded from shotgun fire. The cash drawer was open and empty. See id. at 906.

The police found two shotgun shell casings at the scene. A firearms expert testified that one of the shells could only have been fired from a weapon that Williams had purchased in 1974. See id.

Four witnesses provided testimony identifying Williams as a perpetrator of the Brookhaven Motel murders and robbery.

Samuel Coleman, testifying as an immunized government witness, stated that on March 10, 1979 he and Williams went to the Showcase Bar, where Coleman remained until it closed around 6 a.m. Coleman last remembered seeing Williams at about 2:30 a.m. The next day, Williams told Coleman that he had robbed and killed some people on Vermont Street. Williams said that he had obtained approximately $50 from the robbery-murder and was going to use it to buy PCP. See id.

James Garrett testified that Williams kept some of his possessions at the Garrett house and stayed there approximately five days a week. Early on the morning of March 13, 1979, Williams told James Garrett and his wife that he had heard of the killing of some "Chinese people" on Vermont Street. Williams said that he did not know how the murders had occurred, but thought that the murderers were professionals because they had left no shells or witnesses at the scene. Williams also stated that he had heard that the killings had taken place at 5 a.m., and that two men had knocked down the door and taken $600. See id.

Williams later spoke to James Garrett a second time about the Brookhaven Motel murders and robbery. Williams described the incident, saying: "[A]fter the big guy knocked the door down, he went in the motel, and there was a guy laying on the couch, and he blew him away." Williams said that the man on the couch and a woman at the cash register were shot twice, and that another woman was also shot. James Garrett testified that Williams then indicated that he was the "big guy." See id.2

Esther Garrett confirmed the statements made by her husband. She testified that Williams informed them that the Brookhaven Motel murderers were using the money taken from the cash register to buy "juice," or PCP, and that they had picked up the shotgun shells so that there would be no evidence for the police. Williams also told Esther Garrett, outside the presence of her husband, that he, Williams, had committed the murders with his brother-in-law. See id.

Williams presented an alibi defense. Beverly McGowan testified that she and Williams had dined and spent the night together on February 27, 1979, the night of Owens's murder. See id.

Fred Holiwell, Williams's stepfather, testified that he arrived at the Showcase Bar at around 3:30 a.m. on March 11, 1979, the morning of the Brookhaven Motel murders and robbery. He stated that he thought he saw Williams in the Showcase Bar parking lot area at about 5 a.m. Holiwell remembered seeing Williams at the Showcase Bar on this particular night because Williams had been involved in an altercation that resulted in a cut across Williams's chest. See id.

Eugene Riley, an inmate in the same cell block as Williams, testified that he saw Williams in the parking lot of the Showcase Bar at about 5 a.m. on March 11, 1979. Riley gave Williams a ride home at approximately 5:30 a.m. and said that Williams was smoking a Sherm at the time....
---
A little later that morning, I
pointed out
a number of inaccuracies in reporting on the crimes, including repeated cases in which Albert Owens was incorrectly identified as Alvin Owens. (One source also identified Owens as a teenager, and one source said that the 7 Eleven at which Owens worked was in South Central - I mean South Los Angeles.)
On November 22, when others were marking the anniversary of the 1963 death of C. S. Lewis, I was
quoting
from various sources (including Tom Hayden) on Albert Owens and the Yangs. Samples:
---
As Darryl and Sims walked to the counter area to take money from the register, Williams walked behind Owens and told him "shut up and keep walking." (TT 2154). While pointing a shotgun at Owens' back, Williams directed him to a back storage room. (TT 2154). Once inside the storage room, Williams, at gunpoint, ordered Owens to "lay down, mother-fucker." (TT 2160). Williams then chambered a round into the shotgun. (TT 2162). Williams then fired the round into the security monitor. (TT 2156-2157, 2162). Williams then chambered a second round and fired the round into Owens' back as he lay face down on the floor of the storage room. Williams then chambered a third round and fired again into Owens' back. (TT 2162).(read)

"you should have heard the way he sounded when I shot him." Williams followed this comment by making growling noises and then laughing hysterically. (TT 2195-2197).
---
The prosecutors failed to disclose at the time that Coward was an illegal alien from Canada who would face deportation because of his [also undisclosed] career of armed robberies. One of his several armed robberies occurred at 104th and Vermont, the location of the motel where the Yang family later would be murdered. Just a coincidence? Coward came off probation on Feb. 5, 1979, three weeks before the 7-11 murder of Albert Owens....[T]he Coward character in this story led a charmed life of crime in the years after his testimony against Tookie Williams. His luck ran out in 1999, when he robbed and killed someone in Canada. He currently is serving a seven-year sentence in Ontario.
---
The crime photos tell a tale of shotgun brutality: The bloody torso of 7-Eleven clerk Albert Owens, shot twice in the back from close range. The blasted left side of Yee-Chen Lin's face. Holes in Tsai-Shai's back and stomach. Yen-I Yang's mangled left arm. His spilling abdomen....

Relatives of Owens want him dead. In an interview with the Contra Costa Times earlier this year, his stepmother, Lora Owens, vented frustration at Williams' growing celebrity.

"He's going to end up a martyr," said Owens, "but I'm not going to let him forget the name Albert Owens. That's the man he killed. That's the man he's going to die for."
---
Albert Owens, 26
Tsai-Shen Yang, 63
Yen-Yi Yang, 63
Ye-Chin Lin, 43

These are the four people that Tookie Williams, founder of the Crips street gang, murdered with a shotgun in a 12-day period in 1979. No amount of repentance, autobiographies, childrens' books, or Nobel Peace Prize nominations will bring them back. Williams granted them no clemency, showed them neither sympathy nor mercy, and has offered no specific apology to their families.
---
Finally, I
noted
a couple of days ago that neither Tookie's supporters nor his opponents were scheduling any special ceremonies in memory of Owens or the Yangs on December 12.
While those were the only mentions of Owens or the Yangs in blog posts itself, this exchange in the comments area of a
post
deserves mention:
---
"This appeal for clemency comes after more than twenty years of appeals, exhaustive judicial review, and public scrutiny. In evaluating this case we must not forget the four victims who were shot, by a shot gun that records show was owned by Mr. Williams, their families, and the underlying brutal nature of the acts which Mr. Williams has yet to show remorse." –Pierre Richard Prosper
http://www.pierreprosper.com
---
Pierre, don't confuse a good story by citing the facts. :)

I am probably one of those guilty of not paying enough attention to the victims. I'll try to rectify this.

posted by Ontario Emperor
---


Links to this post: