Archives
October 2003 November 2003 December 2003 January 2004 February 2004 March 2004 April 2004 May 2004 June 2004 July 2004 August 2004 September 2004 October 2004 November 2004 December 2004 January 2005 February 2005 March 2005 April 2005 May 2005 June 2005 July 2005 August 2005 September 2005 October 2005 November 2005 December 2005 January 2006 February 2006 March 2006 April 2006 May 2006 June 2006 July 2006 August 2006 September 2006 October 2006 November 2006 December 2006 January 2007 February 2007
---
Fund free mammograms at no cost to yourself by clicking on the link, then on the pink button.
---
---
Hall of Shame (NoteUnworthy Blog Posts)
Other Blogs (sorted regionally)
Ontario Emperor Selected del.icio.us Tags
;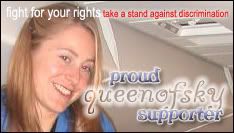 Who Links Here
Tuesday, December 06, 2005
More Nobel Peace Prize News
From the
San Jose Mercury News
:
---
Kaare Kristiansen, a politician who quit the Nobel Peace Prize Committee in 1994 rather than support an award that included Yasser Arafat, has died at age 85....

However, it was after he retired from active politics and was appointed to the secretive five-member Norwegian committee that awards the Nobel Peace Prize that he soared to world attention in a rare public flap for the coveted honor.

The Palestinian leader shared the 1994 peace prize with then-Israeli leaders Yitzhak Rabin, as prime minister, and Shimon Peres, as foreign minister, for their 1993 peace pact called the Oslo Agreement.

Immediately after the announcement, Mr. Kristiansen, a strong supporter of Israel, called his own news conference to say he was resigning from the committee rather than be party to an award to Arafat.

The always outspoken Kristiansen accused the Palestinian leader of being ``tainted with violence, terrorism and bloodshed.''

The Oslo-based committee usually reaches its decision by consensus, and has a strong tradition of keeping debate private. No notes are taken, and the names of Nobel candidates are kept secret for 50 years.
---
What did Arafat say when he won the prize? According to the Israel Foreign Ministry, this is what he said - this is what Yasser Arafat
said
:
---
As we celebrate together, we invoke the powers of creativity within us to reconstruct a home destroyed by war, a home overlooking our neighbor's, where our children will play with their children and will compete in picking flowers. Now, I have a sense of national and human pride in my Palestinian Arab people's patience and sacrifice, through which they have established an uninterrupted link between the homeland, history and the people, adding to the old legends of the homeland an epic of hope. For them, for the children of those good-natured and tough people, who are made of oaks and dews, of fire and sweat, I present this Nobel Prize, which I will carry to our children, who have a promise of freedom, security and safety in a homeland not threatened by an invader from outside or an exploiter from inside.

I know, Mr. Chairman, that this highly indicative prize has not been granted to me and my partners, Israel's Prime Minister Yitzhak Rabin and Foreign Minister Shimon Peres, to crown a mission that we have fulfilled, but to encourage us to complete a path which we have started with larger strides, deeper awareness, and more honest intentions. This is so we can transfer the option of peace, the peace of the brave, from words on paper to practices on the ground, and so we will be worthy of carrying the message that both our peoples and the world and human conscience have asked us to carry. Like their Arab brethren, the Palestinians, whose cause is the guardian of the gate of the Arab-Israeli peace, are looking forward to a comprehensive, just and durable peace on the basis of land for peace and compliance with international legitimacy and its resolutions.

Peace, to us, a a value and an interest. Peace is an absolute human value which will help man develop his humanity with freedom that cannot be limited by regional, religious or national restrictions. It restores to the Arab-Jewish relationship its innocent nature and gives the Arab conscience the opportunity to express - through absolute human terms - its understanding of the European tragedy of the Jews. It also gives the Jewish conscience the opportunity to express the suffering of the Palestinian peoples which resulted from this historical intersection and to find an echo for this suffering in the pained Jewish soul. The pained people are more capable than others of understanding the suffering of other people.
---
But Arafat and his co-winners had
different ideas
, according to Daniel Bedein:
---
when I covered the Nobel Peace Prize news conference in Oslo in December, 1994, Israeli leaders Rabin and Peres conducted a press conference to state emphatically that their reason for making a peace deal with Arafat and Abu Mazen was that they had received a solid commitment from them to "crush the Hamas."

I waited for Arafat and Abu Mazen for their press conference. I asked them if they would indeed fill the expectations of Rabin and Peres to "crush the Hamas."

Arafat and Abu Mazen were surprised by the question. Arafat laughed. Abu Mazen smirked.

Arafat's answer was clear and precise: "The Hamas are my brothers. I will handle them in my own way."

Arafat said that in front of more than 2,000 reporters who were transmitting news reports to hundreds of journalists. Not one of whom reported what Arafat said or how Arafat laughed at the very thought that he should be expected to "crush" terrorists.

And only three weeks after receiving the Nobel Peace Prize, when the PLO celebrated its thirtieth anniversary in January 1995, Arafat delivered a series of lectures to his own people in Gaza and Jericho, praising suicide bombers and refusing to condemn the spate of Hamas terror attacks.
---


Links to this post: