Archives
October 2003 November 2003 December 2003 January 2004 February 2004 March 2004 April 2004 May 2004 June 2004 July 2004 August 2004 September 2004 October 2004 November 2004 December 2004 January 2005 February 2005 March 2005 April 2005 May 2005 June 2005 July 2005 August 2005 September 2005 October 2005 November 2005 December 2005 January 2006 February 2006 March 2006 April 2006 May 2006 June 2006 July 2006 August 2006 September 2006 October 2006 November 2006 December 2006 January 2007 February 2007
---
Fund free mammograms at no cost to yourself by clicking on the link, then on the pink button.
---
---
Hall of Shame (NoteUnworthy Blog Posts)
Other Blogs (sorted regionally)
Ontario Emperor Selected del.icio.us Tags
;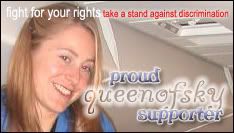 Who Links Here
Sunday, December 11, 2005
Secundo Guasti
I figure that my
fake radio station
would better serve the public if it understood the history of the community where it supposedly resides.
From
Cal State University Pomona
:
---
Much of the valley's grape and wine prosperity is owed to Secundo Guasti, who founded the Italian Vineyard Company in 1883 and built it into a gigantic wine enterprise prior to Prohibition....

After discovering that water lay beneath the valley's sandy floor, he organized the Italian Vineyard Company, purchased eight square miles and planted numerous varieties of premium wine grapes.

Guasti brought whole families from Italy to till the land, build the winery and an Italian town that he named "Guasti". A "company town", it had its own school, inn, general store (as well as scrip), fire house and church. The church was beautifully constructed to resemble the one he had attended in Asti, in northern Italy. The Guasti vineyards were advertised as "The World's Largest", having over 5,000 continuous acres....
---
From
wemweb.com
:
---
As with other communities in the area, South Cucamonga was a result of the great "land boom" of the 1880's. South Cucamonga's history through the eighties and nineties then was one of great land speculation with a few dwellings (including a hotel) being built here and there.

In 1901, however, the face of the township was to change. In that year Secondo Guasti purchased about 2000 acres of land (at 75¢ per acre according to information read by the editor) near where Chaffey College is now located. He also bought 4000 acres around South Cucamonga....

Before purchasing the land, Guasti and his wife would quite often travel to the dry, sandy area which sprawled below the beautiful foothills of Cucamonga. On each of his visits he would consider the possibility of turning this expanse of desert land into a great, thriving vineyard. Others thought it crazy but Guasti knew it could be done....

After acquiring the land, he began the chore of planting grapevines. He brought in cuttings from Italy and France. This vineyard eventually grew to be over 5000 acres in size. Thus Guasti turned what others felt was a stupid gamble into the largest vinyard in the world.

Guasti then established the Italian Vineyard Company and in 1904 he began construction on the winery and houses for the workers. The houses lined both sides of the railroad tracks and were said to be very fine buildings. Guasti built two or three rooming houses for the unmarried men and an inn where the operator, a man named Pertussati, offered good food, drink and warm hospitality. There was also a company store....

Secundo Guasti also made sure that the educational and physical needs of the families were take care of. He established a school for the children and made arrangements for a doctor to visit the company town about every two weeks....

After Guasti built his company town he decided that a church was needed and thus began construction in 1924. He clled it Secundo d'Asti after his beloved church in Asti, Italy....
---
Also see

epodunk's page on Guasti

.



Links to this post: