Archives
October 2003 November 2003 December 2003 January 2004 February 2004 March 2004 April 2004 May 2004 June 2004 July 2004 August 2004 September 2004 October 2004 November 2004 December 2004 January 2005 February 2005 March 2005 April 2005 May 2005 June 2005 July 2005 August 2005 September 2005 October 2005 November 2005 December 2005 January 2006 February 2006 March 2006 April 2006 May 2006 June 2006 July 2006 August 2006 September 2006 October 2006 November 2006 December 2006 January 2007 February 2007
---
Fund free mammograms at no cost to yourself by clicking on the link, then on the pink button.
---
---
Hall of Shame (NoteUnworthy Blog Posts)
Other Blogs (sorted regionally)
Ontario Emperor Selected del.icio.us Tags
;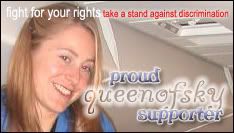 Who Links Here
Saturday, December 03, 2005
Home Depot Made Someone's Favorite List
From
FIRE Coalition
:
---
San Bernardino Home Depot Day Labor Center Protest
Saturday, December 3, 2005
8 a.m. - 10 a.m.
Home Depot - San Bernardino Store Location
1055 W 21st Street
San Bernardino CA 92405

Protest will be at the corner of Highland/Lincoln, the area where day laborers gather at the Home Depot.

Save Our State will also be introducing the "City of San Bernardino Illegal Immigration Relief Act", a local initiative filed with the City of San Bernardino that will aggressively attack the policies and entities that aid and abet illegal aliens. Bring digital cameras and signs targeting the employers of illegal aliens. Examples of signs are: "Smile, you're on WeHireAliens.com" and "Hiring illegal aliens is ILLEGAL!". Any evidence of companies hiring day laborers should be posted at WeHireAliens.com. Pictures should be sent to images@wehirealiens.com. After the rally, participants are encouraged to help gather signatures for the initiative.

Home Depot proudly supports racist, anti-American organizations and criminally violates federal laws prohibiting the aiding and abetting of illegal aliens through their sponsorship and funding of day labor centers throughout the country. Studies show that day laborers are overwhelmingly illegal aliens. Home Depot has partnered with and donated money to the National Council of La Raza, which advocates open borders, amnesty for illegal aliens, drivers' licenses and college tuition discounts for illegal aliens. Even more disconcerting is the fact that La Raza is inextricably linked to the militant and separatist organization MEChA. MEChA openly calls for the "liberation" of the Southwestern United States [suscession from the U.S.] and does not discourage the use of violence to achieve these goals. We believe the public must be informed and educated about Home Depot's support for illegal immigration.
---
From the
Desert Dispatch
, back in June:
---
Protesters crowded three corners at Locust Avenue and Bear Valley Road Saturday morning from 9 a.m. until noon, as the SaveOurState.org group picketed against Home Depot for their alleged connection with day laborers and illegal immigrants.

But they weren't alone.

Members of the National Council of La Raza, the International Socialist Organization, the Southern California Human Rights Coalition and the San Gabriel Valley Neighbors for Peace and Justice gathered on the opposite corner. Those groups of whites and Hispanics gathered to counter-protest the SaveOurState.org group for their picket on Home Depot, saying there should be no borders and therefore no illegal immigrants.

Another organization, called the National Vanguard group also occupied their own corner, when the SaveOurState.org group quickly decided to separate themselves from the group who said they were there to show support.

"We are a pro-white organization and we oppose changing demographics, we oppose open borders. We want a free, proud, white America," Mike Sullivan, Unit Coordinator for the National Vanguard group in Las Vegas said....

"We don't have any association with them and we don't want any association with them. We can't stop them from showing their support, but we are not a racist group and we chose to show the distinction between them and us," Don Silva of Los Angeles and a SaveOurState.org group member said of the National Vanguard....

Alleging Home Depot allows day workers to use their stores which perpetuates the cycle of illegal immigration, Silva said, "Home Depot facilitates that by exploiting people as sort of a new slave trade. They're using them up and throwing them to the curb, and that's just wrong."...

"I think what's wrong is that they're complaining about illegal immigrants. What is wrong are the borders, they need to be taken down, everywhere. It should be a world without borders," [Freddy] Villa [from the La Raza group] said....

A representative from Home Depot said the entire boycott was a non-issue, as Home Depot does not employ or allow day workers on their grounds to begin with....

"Basically, the company supports legal immigration to the United States but it does not support illegal immigration. The issue of day laborers in the country, unfortunately, is something out of our company's control," he said....

"There is no relationship with day laborers or illegal immigrants whatsoever, none. We have a total non-solicitation policy," he said. If day laborers are present at specific locations, he said, it was not because Home Depot had given them permission to do so, he added.

Still, Sandy Brogan a High Desert member of SaveOurState.org said, "Home Depot is breaking our federal law by funding and building labor centers where illegal day laborers go out and wait for work. These are undocumented, illegal aliens."
---
Not sure where Brogan got this information. This article counters that most day labor centers are built by
governments
:
---
The cliche, "He who ignores History is condemned to repeat it," has been epitomized by Councilman Bernard Parks' proposal as reported by the Daily News, to force home improvement stores like Home Depot to create shelters for day laborers....

I remember when in 1989, the L.A. City council approved one of the first city funded day labor centers in North Hollywood at Sherman Way and Radford with the promise that it would get most day laborers off the streets in the San Fernando Valley. In fact after sixteen years of city sponsored day labor centers, there are many more day laborers on the street today....

Incredibly, Councilman Parks thinks that if the law mandates that home improvement stores provide their own labor centers at their own expense, that somehow the communities' concerns will this time be addressed. Never mind that one Home Depot's experiment with its day labor center was a complete failure.

Several years ago, the Van Nuys Home Depot on Rosco Blvd built a day labor center on the west side of the store with the hopes that the few dozen day laborers who congregate daily at the store's parking lot exits would instead wait at the center for contractors to come to them for their services. The unsurprising results were that the laborers only used the center to go to the bathroom, but continued to harass store customers at the exits even with a sign posted at the exit that read "It is illegal to stop and hire workers here. To hire workers, drive to the hiring center in front of Home Depot."
---
Some more on this
center
:
---
...Home Depot set up this hiring center at its own expense to get the day laborers from being a dangerous nuisance and so they don't harass customers as they leave. Note the inactivity. This center burned down sometime in 2002 under suspicious circumstances....
---
However, warriorsfortruth
claims
that Home Depot has funded more than one day laborer center:
---
Home Depot criminally violates federal laws prohibiting the aiding and abetting of illegal aliens by sponsoring and supporting the establishment of day labor hiring centers throughout the United States.

Home Depot flagrantly lobbies local governments, donates land, [and] provides supplies and materials for the building of the centers....

In Glendale, California, Home Depot agreed to provide the construction materials, a portable trailer and funding for a staff position. Their total commitment amounted to over $50,000 per year for that facility....

In Burbank, California, Home Depot agreed to build a facility for day laborers....

In Atlanta, Home Depot executives agreed to fund the building of a day labor center.
---
Let's look at
Glendale
:
---
Protesters angry with Home Depot demonstrated in front of its Glendale store Saturday, alleging the home improvement retailer aids and abets illegal aliens by contributing to the day laborer center across the street. Members of the organization SaveOurState.org came to Glendale from as nearby as Los Angeles and Arcadia and as far away as Ventura and Orange counties to hold up signs with messages like "Stop Home Depot's illegal alien day labor centers," "Home Depot supports racism" and "It's un-American to hire illegals."...

The day laborer center, across the street from Glendale's Home Depot at 5040 San Fernando Road, was established under a partnership between the city, Home Depot and Catholic Charities, which operates it. The city wanted to establish the center as a solution when residential neighbors complained that day laborers would loiter, litter, drink in public and even urinate on their properties.

At issue is the fact that Home Depot contributed money to establish the center...said Joseph Turner, founder and executive director of SaveOurState.org....

Home Depot paid for some of the capital improvements to the day labor center in Glendale but does not operate it, Home Depot spokeswoman Kathryn Gallagher said....

Several of the protesters, including Robin Hvidston, of Upland, booed at one man just outside the fence of the day laborer center as he spoke to day laborers in Spanish.

"We're not against immigration," Hvidston said. "We're just saying, enter the country legally."
---
This New York Times article (courtesy the Peninsula Peace and Justice Center) seems to indicate that Home Depot is being
forced
to fund these activities by localities:
---
[T]he company is facing a knotty problem figuring out where to put one important part of the home-improvement business: the dozens of day laborers who gather outside its stores here and across the nation....

In Illinois, several Hispanic groups are angry with the company because 40 day laborers have been arrested in recent months, accused of criminal trespassing at a Home Depot in Cicero. One Hispanic shopper was arrested by mistake.

In California, a group called Save Our State has held protests at numerous Home Depots, asserting that the company has aided illegal immigration. But in Los Angeles, a city councilman has proposed requiring all new large home-improvement stores to build shelters that would provide day laborers with basic amenities like toilets and drinking water.

[I]n Austin, an immigrants' rights group is pressing Home Depot to stop threatening day laborers with fines and arrest and to allow a grassy lot behind one store to be used as a place for them to congregate.

But the company is not eager to see its parking lots filled with day laborers.

"The existence of this issue is one that's beyond the Home Depot's control," said David Sandor, a spokesman for the company...."Like many businesses, we have a policy of nonsolicitation of our stores by individuals and organizations who aren't affiliated with our company. The reason for that is really simple - our customers tell us they want a shopping experience that's easy and comfortable."...

Professor [Abel] Valenzuela estimates that there are at least 400 day-labor hiring sites nationwide, adding, "I'd say a significant number are Home Depots; not a majority, but a significant number."

Experts on day labor said they knew of only a handful of Lowe's stores - the No. 2 home improvement retailer - where workers congregate. Lowe's attracts far fewer day laborers, these experts said, because Home Depot is more popular with contractors....

But Mr. Sandor, the company spokesman, said that many customers complain about day laborers swarming around their cars, seeking work. Immigrant advocates say Home Depot has appeared to grow sterner about its nonsolicitation policy....

In Austin, some homeowners and businesses say Home Depot should not foist its problems upon others by chasing the workers away, saying that the company should set aside part of its property for the laborers so that the daily tango between contractors and workers does not snarl the sidewalks and streets....

Pablo Alvarado, national coordinator of the National Day Laborer Organizing Network, said the company's nonsolicitation policy was not working.

"Home Depot has to assume its responsibilities, because whether they like it or not, they're an incentive for workers to congregate."

Under pressure from various communities in California, Home Depot has helped finance shelters and sites where laborers can gather at or near several of its stores, including in Woodland Hills, Monrovia and Glendale. The City of Burbank had required the company to build a shelter as a condition of opening a store, but then put the plan on hold because many residents complained that the city was catering to illegal immigrants....

[Joseph] Turner [of Save Our State] said the company often seemed happy to give in to pressure to finance adjoining hiring centers that are run by outside groups....

Mr. Sandor said that of Home Depot's 1,700 stores, there were only 6 where local governments required the company to help build or finance accommodations for day laborers.

Julien Ross, coordinator of the Central Texas Immigrant Workers' Rights Center, said Home Depot should "create a safe and dignified space adjacent to its store" at St. John's Avenue....

Mr. Sandor said Home Depot was reluctant to donate or designate part of its sites for day laborers.

"In any other case, we maintain our strict policy against solicitation," he said. "I think community and local governments need to lead in terms of responding to the larger issues. We are trying to operate a business, please our customers and be a good community partner."
---


Links to this post: