Archives
October 2003 November 2003 December 2003 January 2004 February 2004 March 2004 April 2004 May 2004 June 2004 July 2004 August 2004 September 2004 October 2004 November 2004 December 2004 January 2005 February 2005 March 2005 April 2005 May 2005 June 2005 July 2005 August 2005 September 2005 October 2005 November 2005 December 2005 January 2006 February 2006 March 2006 April 2006 May 2006 June 2006 July 2006 August 2006 September 2006 October 2006 November 2006 December 2006 January 2007 February 2007
---
Fund free mammograms at no cost to yourself by clicking on the link, then on the pink button.
---
---
Hall of Shame (NoteUnworthy Blog Posts)
Other Blogs (sorted regionally)
Ontario Emperor Selected del.icio.us Tags
;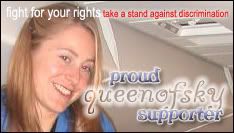 Who Links Here
Sunday, December 11, 2005
Excerpts from an old Ringo Starr interview
_ _m n_t tr_ndy. From
SAGA Magazine
:
---
Ringo has kept a home in LA since the mid-Seventies, luxuriating in the climate, the blissfully opulent lifestyle, and the presence of scores of fellow musicians. He even bears the self-inflicted marks of a true Californian: two tattoos, etched on to his skin in the parlours that sprinkle Sunset Boulevard....

Ringo has an altogether more active working life than you perhaps might expect, occasionally touring both Europe and the USA with his trademark All Starr Band (an ever-changing collective of rock royalty, usually taking in the Sixties, Seventies and Eighties), and regularly releasing solo albums....

In between his professional commitments, he pursues the kind of lifestyle best described as "enviable". Married to the sometime Bond Girl Barbara Bach since 1981, he largely splits his time between California, Monte Carlo and the home the couple keep in Cranleigh, Surrey. He has three children from his first marriage, to the late Maureen Cox: his daughter Lee, and two sons Jason and Zak, the latter of whom has eked out a successful career as a rock drummer – he currently plays with no less an attraction than Oasis – and fathered Starr's two grandchildren.

Music and family aside, Ringo also has time for the odd one-off project. The latest is Postcards From The Boys, a plush hardback that collects some of the contents of his letterbox from the late Sixties and Seventies: cards sent by the three other Beatles, as they wended their way around the globe. "See you for Xmas dinner," writes the characteristically taciturn George Harrison, on an Australian jaunt in 1978. From 1971, there's a slightly cryptic message from John and Yoko Ono, written midway through a trip to Japan: "Doing nothing at all, the sea-slug has lived here for eighteen thousand years." Every so often, you get a sneaking glimpse of the chemistry that held the Fabs together – as with a Paul McCartney card from early 1969. "You are the greatest drummer in the world," it says. "Really."...

He...relaxes by using a skill he learned during his time as a Beatle: Transcendental Meditation, the mind-calming technique they were taught on their celebrated trip to India in 1968. Back then, Ringo seemed the least keen, returning to the UK after a fortnight, while his colleagues' stay stretched into months; these days, however, he sounds newly enthusiastic.

"Even if I've not meditated for months, I can do it," he says. "It's something I do a lot more now than I have been over the last 15 years. "For me, meditation is a break from thinking. The benefits to me are quietening my mind and soul down. At the end of a day, I can end up just totally wacky, because I've made mountains out of molehills. With meditation, I can keep them as molehills."...
---


Links to this post: