Archives
October 2003 November 2003 December 2003 January 2004 February 2004 March 2004 April 2004 May 2004 June 2004 July 2004 August 2004 September 2004 October 2004 November 2004 December 2004 January 2005 February 2005 March 2005 April 2005 May 2005 June 2005 July 2005 August 2005 September 2005 October 2005 November 2005 December 2005 January 2006 February 2006 March 2006 April 2006 May 2006 June 2006 July 2006 August 2006 September 2006 October 2006 November 2006 December 2006 January 2007 February 2007
---
Fund free mammograms at no cost to yourself by clicking on the link, then on the pink button.
---
---
Hall of Shame (NoteUnworthy Blog Posts)
Other Blogs (sorted regionally)
Ontario Emperor Selected del.icio.us Tags
;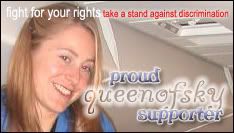 Who Links Here
Saturday, December 03, 2005
Employers and Illegal Immigration
From Texas Democratic Congressmen Charles Gonzalez and Silvestre Reyes, in
The Hill
:
---
[I]llegal immigration is on the rise...because corporations and employers on the U.S. side of the border continue to rely on, exploit, attract and in some cases recruit cheap and illegal labor....

To this end, we have introduced legislation, H.R. 4038, that would impose a fine of $50,000 per undocumented worker to be levied against employers. States will keep 75 percent of the fines collected to help reimburse them for the costs that undocumented immigration places on our local hospitals and sheriffs' departments....

Many would be shocked to discover just how abysmal our current work-site enforcement efforts are. For instance, last year, out of an estimated 10 million illegal workers, only three employers were cited for knowingly hiring unauthorized workers. The number of man-hours spent going after employers is now just 25 percent of what it was five years ago, and only $212,000 was collected in fines in 2003....

One argument we often hear is that undocumented workers take the low-paying jobs that Americans refuse to do. However, the reality is that if the jobs paid a living wage more Americans would do them. If we are successful in putting an end to unscrupulous employers' exploiting illegal labor and driving down wages, there will ultimately be better paying jobs for more Americans....
---
From
ilw.com
:
---
The immigration law is designed to look tough but not be enforced.

This has been the case since at least 1986, when Congress enacted the Immigration Reform and Control Act (IRCA), which traded an illegal-alien amnesty for a first-ever ban on the employment of illegal aliens. The point was to turn off the magnet of jobs that is the main reason illegals come here in the first place.

More than 2.7 million illegals got legalized up front, with promises of future enforcement. But the law itself was hobbled such that it became unworkable. Only if employers had a means of verifying the legal status of new hires against Social Security or INS databases could the new system succeed – but Congress refused to require the INS to start developing such a verification system. Instead, employers were expected to do the verifying themselves, by examining a bewildering array of easily forged documents, and then they were threatened with discrimination lawsuits by the Justice Department if they looked too hard. It would be hard to imagine a system more obviously intended to fail.

Eventually, even this flawed setup was sabotaged. After being criticized for workplace raids, the INS in 1998 decided to try a new approach to enforcing the hiring ban. Instead of raiding individual employers, Operation Vanguard sought to identify illegal workers at all the meatpacking plants in Nebraska through audits of personnel records. The INS then asked to interview those employees who appeared to be unauthorized – and the illegals ran off. The procedure was remarkably successful, and was meant to be repeated every two or three months until the whole industry was weaned from dependence on illegal labor.

But employers and politicians vociferously criticized the very idea of enforcing the immigration law. Nebraska's governor at the time, Mike Johanns, organized a task force to oppose the operation; the meat packers and the ranchers hired his predecessor, Ben Nelson, to lobby on their behalf; and, in Washington, Sen. Chuck Hagel pressured the Justice Department to stop the operation. The INS took the hint, and all but gave up on enforcing the hiring ban nationwide....

In 1996, Congress passed a large immigration bill, which included a provision that sought to punish long-term illegal residence by barring illegals from future re-entry for three or ten years, depending on the length of the initial unlawful stay. Its scope was limited in any case, since it applied only to people who actually left the country and then tried to return, but it was denounced at the time by the usual suspects as "radical" and "draconian." But an examination of the law's results shows that, in its first four years, the bar prevented fewer than 12,000 people from re-entering the United States....

Even the expansion of border enforcement follows this pattern. The Border Patrol has doubled in size over the past decade, accounting for the lion's share of increased resources for enforcement. Its 10,000 agents are better equipped and doing a better job than ever before. But because, as any agent will point out, the Border Patrol alone can't control illegal immigration, there's little danger that such increased capacity will actually curtail the flow (and in any case, one-third of the illegal population did not jump the border at all, instead entering legally and then never leaving). Again, a policy that appears tough, but isn't – a velvet fist in an iron glove.

This mismatch between the advertised policy and the real one is a result of the yawning gap between public and elite opinion on immigration....The laws need to look tough, with promises of robust enforcement, to satisfy public concerns. But immigration's relatively low political importance for most people ensures that the elite preference for loose enforcement will be satisfied in the end....

[T]he authorities – from the White House on down – need to make an unambiguous commitment to immigration enforcement. There must be an end to the climate of impunity for border-jumping, and illegal employment, and fake documents, and immigration fraud....

Among the other measures that would facilitate enforcement:...passage of the CLEAR Act, which would enhance cooperation between federal immigration authorities and state and local police; and seizing the assets, however modest, of apprehended illegal aliens.

[There is a] rationale for the prohibition against employing illegal aliens – people have to work, so requiring proof of legal status upon starting a job would serve as a firewall....The immigration service has already developed experimental verification pilot programs and they've proven both workable and popular with business. Building on this fledgling system, we need to find other instances in which legal status might be verified, and thus illegals barred, such as getting a driver's license, registering an automobile, opening a bank account, applying for a car loan or a mortgage, getting a business or occupational license, and obtaining government services of any kind....

An important point about using verification of legal status as a way downsize the illegal population is that its effects would be felt gradually, rather than all at once. A new, functional verification system for employment, for instance, would be applied mainly to new hires (though employers should have the option of checking existing employees as well)....

As Alan Wolfe wrote in One Nation, After All, the difference between legal and illegal immigrants "is one of the most tenaciously held distinctions in middle-class America; the people with whom we spoke overwhelmingly support legal immigration and express disgust with the illegal variety."
---
From
Jim Kouri
:
---
The opportunity for employment is one of the most important magnets attracting illegal aliens to the United States. The Immigration Reform and Control Act of 1986 established an employment eligibility verification process and a sanctions program for fining employers for noncompliance. But many employers risk exposure knowing penalties are minimal when compared to money saved from paying low wages to illegal workers....

The worksite enforcement program has been a low priority under both INS and ICE. For example, in fiscal year 1999 INS devoted about 9 percent of its total investigative agents' time to worksite enforcement, while in fiscal year 2003 it allocated only about 4 percent. ICE officials claim that the agency has experienced difficulties in proving employer violations and setting and collecting fine amounts that meaningfully deter employers from knowingly hiring unauthorized workers. In addition, INS and then ICE shifted its worksite enforcement focus to critical infrastructure protection after September 11, 2001....

As part of its mission to ensure national security, DHS is charged with enforcing the laws requiring employers to employ only individuals authorized to work in the United States. The Form I-9 requirement stems from Section 274A of the Immigration and Nationality Act and implementing regulations, which require all U.S. employers (including agricultural associations or employers who recruit or refer persons for employment for a fee) to verify on the Form I-9 the identity and employment eligibility of all employees — including U.S. citizens — hired to work in the United States after November 6, 1986....

Failure to properly complete and retain the Form I-9 subjects the employer to civil penalties ranging from $110 to $1,100. Hardly a penalty for companies making millions of dollars in profits due to low wages paid to illegal aliens.
---
From
WeHireAliens.com
:
---
The biggest incentive for illegal aliens to come to the United States is to find work. If there are no employers willing to hire the illegal aliens, then the flood of illegal aliens will subside.

So the purpose of this website is to expose "alleged" employers of illegal aliens....

[S]earch or browse the "alleged" employers of illegal aliens and email them telling them you will no longer patronize their business. In the same email, make sure they know that you will also tell everyone you know NOT to patronize their business.
---
Note that WeHireAliens does a CYA by emphasizing the word
alleged
. So what
alleged
businesses are in Ontario, California?
---
Joey's Pizza
Principal Address: 790 n. archibald, ontario, CA 91764
Phone Number: (909) 944- 6701

I used to work at Joey's Pizza for 4 years,until I was fired in favor of an illegal alien because the illegal accepted $5.00 oer hour,while I was getting $8.50 per hour. I know all the cooks personally and they have admitted to me they are here illegally.
---
Team One
Principal Address: 1777 S Vintage , Ontario, CA
Phone Number: (888) 832- 6197
Fax Number:
Website: http://www.teamonejobs.com

I know for a fact this agency employees illegals. The shoe company skechers usa houses the agency inside their warehouses to cover up this illegal activity. So if any thing is reported they can say the Team one hired them (which is smart on their part), but i am a lead in one of the departments and before we can submit names for permenant employment we have to ask if they have papers. one of my employees recently said they cannot be a permanent employee because he is using the SS number of a 50 year old man. I have heard a number of stories of this happening. There are people in this warehouse that have worked here for 8-10 years still employed by Team One Staffing because they don;t have papers. I have heard storied of Team one even telling people to find a SS number to use.
---
ABC Windows
Principal Address: 621 Bon View, Ontario, CA
Phone Number: (909) 391- 6491

I worked at this place 7 years ago. They knew the employees in the shop were not legal and did not care. They worked cheap and always wanted to be laid off during the slow season so they could go home to mexico. they would get unemployment while off and could live well. I was a Supervisor at ABC Window. I quit no ax to grind
---
amrep
Principal Address: 1555 s. cucamonga ave., ontario, CA 91761
Phone Number: (909) 923- 0430
Fax Number: (909) 923- 2485
Website: http://www.amrepinc.com

This company has a long history of hiring illegal aliens. In fact, the reason its been so successfull is that they have consistently underpaid their illegal aliens. I know for a fact that the MAJORITY of the laborers employed by Amrep are illegal. I know this because I was once employed by Amrep.
---


Links to this post: