Archives
October 2003 November 2003 December 2003 January 2004 February 2004 March 2004 April 2004 May 2004 June 2004 July 2004 August 2004 September 2004 October 2004 November 2004 December 2004 January 2005 February 2005 March 2005 April 2005 May 2005 June 2005 July 2005 August 2005 September 2005 October 2005 November 2005 December 2005 January 2006 February 2006 March 2006 April 2006 May 2006 June 2006 July 2006 August 2006 September 2006 October 2006 November 2006 December 2006 January 2007 February 2007
---
Fund free mammograms at no cost to yourself by clicking on the link, then on the pink button.
---
---
Hall of Shame (NoteUnworthy Blog Posts)
Other Blogs (sorted regionally)
Ontario Emperor Selected del.icio.us Tags
;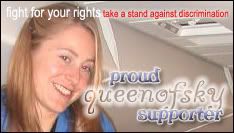 Who Links Here
Monday, March 27, 2006
Paul - Inerrant, Inspired, or Idiotic?
---
"Jesus was all right, but his disciples were thick and ordinary. Its them twisting it that ruined it for me."

-John Lennon
---
On Saturday March 18, I
linked to
(but did not comment on) a section of a
web page
entitled "Exposing Paul's Lies" from the "Answering Christianity" website, a Muslim site.
Some of the things that are "exposed":
There are many, many other links, but that's enough for now. In response, two verses come to mind:
John 8:58
and
Matthew 19:23-26
- the former stating Christ's divinity (and not written by Paul), and the latter stating the impossibility of human perfection (again, not written by Paul).
Another source is cited
here
- a
document
at sullivan-county.com entitled "Why did the Apostles Reject Paul?" The author is self-described as a follower of "Jesus's successor, James the Just." Excerpts:
---
I assure you that when I first addressed the issue of the validity of Paul's apostleship, it was very difficult for me to find the courage to disagree with what everyone seemed to accept as the truth. I'm happy to say that the effort proved worthwhile....

Jesus spent years living with and teaching a group of twelve Apostles. Paul's attitude towards these Apostles can be found in [Galatians 1]....As this passage makes clear, Paul did not avail himself of the opportunity to learn from those whom Jesus taught face to face. Paul instead claimed that his revelation came directly from God, making instruction from humans unnecessary for him. Given this attitude, it would not be surprising if Paul did more talking than listening during the fifteen days he spent with Peter....Paul sneers the three chief Apostles: James, Cephas (i.e. Simon Peter) and John, saying that they "seemed to be pillars" Galatians 2:9. Paul publicly rebukes Peter (Galatians 2:14), scolds Barnabas (Galatians 2:13), and claims "For I suppose I was not a whit behind the very chiefest apostles" 2 Corinthians 11:5. And in 2 Corinthians 12:11, Paul claims, "in nothing am I behind the very chiefest apostles, though I be nothing."...

"For all the Law is fulfilled in one word, even in this; Thou shall love thy neighbor as thyself." Galatians 5:14, also see Romans 13:9, in which the sentiment is repeated. Gamaliel, the Pharisee, Hillel the Pharisee's grandson, taught the same thing. Hillel was one of the founding fathers of Phariseeism, and is favorably mentioned in the Talmud.

"Jesus said unto him, Thou shalt love the Lord thy God with all thy heart, and with all thy soul, and with all thy mind. This is the first and great commandment. And the second is like unto it, Thou shalt love thy neighbor as thyself. On these two commandments hang all the law and the prophets." Matthew 22:37-40. Also see Mark 12:29-31.

This is the most glaring contradiction between the teaching of Paul and Jesus. On this issue, Paul sides with the Pharisees....Based on the general direction that Paul took religion, it is most likely that the omission of an explicit command to love God was deliberate.
---
The author then take question with Paul's views on the Sabbath (Romans 14:5-6), unclean foods (Romans 14:14), justification by faith (Romans 4:2-5), submission to the governing authorities (Romans 13:1-2), divorce (I Corinthians 7:10-11), and other topics. The author then casts doubt on Acts (and therefore Luke) because it was written by a follower of Paul. Then it's time to hit Luther the Nazi:
---
Luther wanted the Book of James and the Book of Revelation eliminated from the New Testament. Not coincidentally, these books display the least Pauline influence of any books in the New Testament. That Luther envisioned a world in which the secular authorities are free to brutally exploit the populace, and in which Jews are driven away or killed, is clear. That these attitudes have their root in Paul's writings is equally clear....

It is not surprising that nearly every society that has taken Paul as its primary spiritual authority has adopted political tyranny and governmental brutality. Such societies include Germany from Luther to Hitler, Czarist Russia, the and slaveholding tidewater South.
---
The author concludes with a view of something that I guess could be called Jamesism:
---
C.S. Lewis once wrote that the teachings of Jesus tend to be harsh, and that Paul's writings soften their impact. This is true. But is it good? Do you want those in power to be held accountable to a high moral standard with harsh penalties, or a low moral standard with slap-on-the-wrist penalties? If a man is deciding whether to rape his niece, is it more beneficial for him to read "All things are permissible" (1 Corinthians 6:12) or "Every tree that bringeth not forth good fruit is hewn down, and cast into the fire." (Matthew 7:19)?

James the Just, in James 1:12, stated that salvation belongs to those who love God, who are patient under trial, and who stand up under temptation. Jesus stated that the most important command contained in the Law is the duty to love God with all your heart. Yes, the duty to love God--a duty which Paul omitted from his teaching--is more difficult than merely believing. Real Christianity is a hard road to follow, certainly harder than the salvation through belief that Paul preached.

Jesus and James asked for more than just belief. They asked for more than just a love for neighbor. They asked people to love God, to love Him passionately, to love Him so deeply that patience under trial and the resistance of temptation would inevitably follow. Yes, good works could be expected to follow too. But, in their eyes, the key, the cornerstone, the seed, the necessary and the sufficient condition for salvation is a passionate, whole-hearted love for God.
---
And, now that the author has effectively eliminated all of Paul's works plus Acts and Luke from the authoritative canon, it's time to cut 2 Peter out also:
---
Paul rejected the authority of the Apostles that Jesus appointed, and the Apostles that Jesus appointed rejected Paul. Paul lacked authority to preach, and his own letters make it clear that he did not possess a letter of recommendation from the authorities that Jesus instituted.
---
Therefore I guess this
letter of recommendation
must be spurious:
---
2 Peter 3:14-16 (New International Version)
New International Version (NIV)
Copyright © 1973, 1978, 1984 by International Bible Society

14So then, dear friends, since you are looking forward to this, make every effort to be found spotless, blameless and at peace with him. 15Bear in mind that our Lord's patience means salvation, just as our dear brother Paul also wrote you with the wisdom that God gave him. 16He writes the same way in all his letters, speaking in them of these matters. His letters contain some things that are hard to understand, which ignorant and unstable people distort, as they do the other Scriptures, to their own destruction.
---
But if you think that Paul is under attack from non-Christians and semi-Christians, look at what we Christians have done to him. Here's something from
Fuller
:
---
In 1 Corinthians 11:2-16 Paul teaches that a woman is subordinate to a man, and that in showing this submission she reflects a man's glory, as the man, submitting to Christ, reflects the glory of God. In keeping with this patriarchal submission, 14:33b-35 teaches that women are to keep silence in a church's stated meetings, and are to receive help in understanding Christian teachings from their husbands at home.

Hartwig Thyen...is distressed to find Paul teaching patriarchalism and backing it up with theological arguments in these two passages in 1 Corinthians....Thyen notes that this is generally in keeping with the rabbinic idea that women are subordinate to men. For him this means that "[Paul] has given his opinion here 'according to the flesh' . . . and not according to the Spirit," because "his exegesis in which only the man is made after the image of God, and is the one to represent the divine glory, is unequivocally opposed by Genesis 1:27, which sets the pattern for construing Genesis 2 by explicitly saying that Man [Mensch] as man and woman was created in the image of God" (pp. 184f.)....

Thyen makes not even one attempt to show how Paul could have been consistent in supporting patriarchalism in 1 Corinthians....Why did he not explore the possibility that Paul was accommodating his teaching, for the time being, to patriarchalism, so as to channel all the church's energies toward the crucial task of bringing the attitude and behavior of Christian Jews and Gentiles into harmony with "neither Jew nor Greek"? Accommodation was a foundation of Paul's ethical theory....Consequently, before concluding that Paul was teaching "according to the flesh" in enforcing patriarchalism, Thyen should have considered whether or not 1 Corinthians 11:2-16 and 14:33b-35 are not an instance of temporary accommodation to what is less than consistent with the baptismal implication of "neither male nor female."

Like Thyen, Jewett affirms that Paul's teaching about women in 1 Corinthians finds its roots in rabbinism....But unlike Thyen, Jewett set forth the outline of a theodicy for why it was necessary for God to accommodate himself, temporarily, to the evil of patriarchalism....Then in regard to the all-male apostolate, Jewett argues that indeed "our Lord's intent, through the preaching of the apostles, was to redeem mankind and so create a new humanity in which the traditional antagonism of the sexes would be reconciled." But since this redemption could not be accomplished by a "simple confrontation" with patriarchalism. "one can understand, then, why [Jesus] chose only men to herald the truth of the Gospel in the Greco-Roman world of the first century" (p. 169)....But from God's point of view such patriarchalism was only temporary: someday the churches would come to understand the full implication that "in Christ there is neither male nor female." So Jewett concludes his book by saying, "While Paul went all the way in living out the truth that in Christ there is neither Jew nor Greek, he by no means denied in his life style [of treating individual women as peers] the implications of the further truth that in Christ there is no male and female. . . But [now] it is high time that the church press on to the full implementation of the apostle's vision concerning the equality of the sexes in Christ" (p. 147)....
---
Of course, there's a big assumption in the argument that Galatians 3:28 is permanent while the passages in 1 Corinthians are temporary. What if it's the other way around?

Other thoughts?



Links to this post: