Archives
October 2003 November 2003 December 2003 January 2004 February 2004 March 2004 April 2004 May 2004 June 2004 July 2004 August 2004 September 2004 October 2004 November 2004 December 2004 January 2005 February 2005 March 2005 April 2005 May 2005 June 2005 July 2005 August 2005 September 2005 October 2005 November 2005 December 2005 January 2006 February 2006 March 2006 April 2006 May 2006 June 2006 July 2006 August 2006 September 2006 October 2006 November 2006 December 2006 January 2007 February 2007
---
Fund free mammograms at no cost to yourself by clicking on the link, then on the pink button.
---
---
Hall of Shame (NoteUnworthy Blog Posts)
Other Blogs (sorted regionally)
Ontario Emperor Selected del.icio.us Tags
;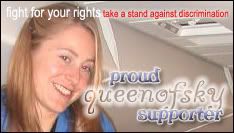 Who Links Here
Saturday, February 18, 2006
Pure Gossip
OK, moving on from Mormonism to Scientology. If I'm going to investigate something, I'm gonna start at
Celebrity Smack
:
---
According to Life & Style magazine [Tom Cruise and Katie Holmes] will pretend to be a couple through summer after the child is born. They will continue to live together but sleep in different bedrooms. Then after things have calmed down they will announce the split and share custody of the baby.
---
Then you have to continue reading Celebrity Smack, down to the comments. There's a link to
this
:
---
"It should be known that the story is 100 percent false," Arnold Robinson, a publicist for the couple, said in a statement. "Mr. Cruise and Ms. Holmes are still engaged and are moving forward with their wedding plans, as well as planning for the arrival of their child."
---
And there's a link to a post in
Abba's Childless Child
, which links to a
blog
that posted this on February 17:
---
TomKat are doing everything can to look like they are "together" since the story broke on Valentine's Day that they were splitting up ... I wouldn't be surprised if they leaked that rumor themselves just so they could get back in the papers ... they are a shady duo, ain't they? Damage control much??

Anyways ... Tom Cruise and Katie Holmes are in Australia for a little vacation ... now wait, they're in OZ for the funeral of Tom's good friend Kerry Packer. Katie's fake-ish belly is looking ... well, fake-ish. Hmmmmmmmm. [thanks Emma]
---
More
on TomKat Down Under:
---
Holmes, who is seven months pregnant, was in doubt for the long flight from Los Angeles, according to some reports, but there was no sign of a rift when the couple arrived in Sydney at 11.45am.

The black-clad pair stepped gingerly down the stairs of the Top Gun star's private jet, Cruise holding his fiancee's hand....

An entourage of about 15 people waited to greet them beside a silver Mercedes which whisked them past waiting media. Airport security staff went to extreme lengths to stop photographers taking pictures of the couple through a cyclone fence next to a doughnut shop on the airport perimeter.

A security guard repeatedly drove a van back and forth in front of the photographers to ruin their shots, and ordered them to move back from the fence....

Cruise was invited to the [Kerry Packer] memorial service because of his friendship with James Packer. They have a shared interest in the Church of Scientology. Eulogies at today's taxpayer-funded service will be read by the Prime Minister, John Howard, the cricket commentator Richie Benaud and the actor Russell Crowe.
---
But back to
James Packer
(in a 2003 article, obviously written before Kerry died):
---
Place yourself, for a moment, in James Packer's world. Your childhood home was a Victorian mansion on a sprawling walled compound in one of Sydney's most exclusive neighbourhoods, a place staffed by servants and frequented by prime ministers, sporting legends, television stars and captains of industry. Your mates at nearby Cranbrook School were the scions of Sydney's wealthy elite, although even in that rarefied company you stood out. For a certain awe and fear has attached itself to the Packer name, thanks to the three generations of tough, brawling men who created the family's media empire.

Now you are 35 and - ostensibly, at least - atop that empire. You drive to work every morning from your $4 million split-level apartment overlooking Bondi Beach, cruise into the city headquarters of Publishing & Broadcasting Limited (PBL) and take the lift up to the executive chairman's office on the third floor. In here, the levers are pulled on a $6 billion global business that incorporates Australia's No1 television network, its biggest casino, its most profitable magazine company, an internet arm, financial services and vast property holdings. If the phone rings, it could be any one of a far-flung network of powerful figures with whom you're on first-name terms - from millionaire adman John Singleton to Liberal Party powerbroker Michael Kroger, from broadcaster Alan Jones to Telstra chairman Bob Mansfield, from Lachlan Murdoch in New York to Tom Cruise in Los Angeles.

Yet while you might appear master of this universe, one glance through the door of the neighbouring office would dispel that illusion. For there sits the still-imposing figure of the man who has cast such a giant shadow over your life - Australia's richest man, Kerry Packer. Dad. The old bull has already died once and come back to life. He's had his kidney replaced, his arteries unclogged and a heart bypass, but he's still throwing his weight around. In fact, right now there's a purge on and some of your mates are getting sacked....

James Packer virtually staked his reputation on One.Tel within a year of being made executive chairman of PBL in 1998, gambling on the company against the advice of several older hands at PBL. "...We're going to show all those doubters that they were wrong," he once told Lachlan Murdoch. "And we're going to be right on this and we're going to be vindicated." Packer believed that, just as newspapers and magazines had made millions for his grandfather and television had made billions for his father, digital media would usher in a new golden era at the company under his leadership. And in the heady first months of the new millennium, when the value of PBL's shares approached $10 billion, it seemed he was right.

When it all went down in the tech crash of early 2001, James Packer suffered what some friends and acquaintances describe as a nervous breakdown. "He cracked," says one former PBL executive bluntly. Others dispute this, pointing out that by the end of 2001 Packer was well enough to play a pivotal role in the Optus/Foxtel cable television truce. But Packer's own remarks suggest a very dark time: he described nightmares and sleepless nights spent mulling over the One.Tel disaster, and after disappearing for nearly two months - much of it in Europe on a holiday with his new wife Jodie - he reappeared in August 2001 looking pale and pudgy. At a briefing for industry analysts at the Sydney Hilton, he reportedly said he hadn't slept properly for weeks, and left the meeting so preoccupied that he walked for two blocks in the wrong direction....

Eight months after One.Tel collapsed, Jodhi (she changed the spelling of her first name in 2002) walked out on their 2 1/2-year marriage, which is when Packer began seeing more of Tom Cruise, whom he had befriended two years previously. Cruise, whose own marriage to Nicole Kidman had recently ended, is understood to have suggested that Packer try Scientology....

Packer's turn to Scientology has been further grist for the rumour-mill, a by-product of his friendship with Tom Cruise. "...I admire him enormously," Packer said of Cruise last year, "the way he behaves, his humility, his values, his decency, and the way he has managed to be the biggest star in the world and also one of the nicest guys." Like Packer, Cruise is dyslexic, and he credited Scientology with fixing his disorder. Packer has been seen visiting the religion's Sydney headquarters several times...and has travelled at least twice to New Zealand to visit the set of Cruise's new film, The Last Samurai.

Packer's interest in Scientology is apparently no great concern to his father, who is said to view it as a fairly harmless self-help tool. In fact, James is said to be looking better than he has for nearly two years, and is currently overseeing the creation of the family's nascent financial services group, Challenger International....

What James will do after the old man dies is a subject that divides all who know him. Some see him cashing in his chips and moving far away to strike out on his own, perhaps as a merchant banker. Others cannot conceive that he would throw away a chance to prove himself equal to his father at running the family company. Certainly he's unlikely to move anywhere while Kerry Packer is still alive, for to do so would be a monstrous betrayal. So James Packer must bide his time, waiting to see how strong the old man's heart really is.
---
Fast
forward
to January 23, 2006:
---
James Packer is unlikely to make any major changes at Publishing & Broadcasting Ltd (PBL) for at least the next 18 months, according to an analyst at a credit ratings agency.

Fitch Ratings industrial and consumer associate director Neil Johnson said the agency expected no changes to PBL's business goals despite speculation that James Packer, who now has full control of PBL after the death of his father Kerry Packer last month, would ramp up the pace of the company's global growth strategy.

"Over time you might see James's impact on strategy start to emerge but we just see the situation remaining as is at least for the next 18 months - we'd be very surprised to see any sort of knee jerk reaction purely and simply because Kerry Packer passed on," Mr Johnson said.
---


Links to this post: