Archives
October 2003 November 2003 December 2003 January 2004 February 2004 March 2004 April 2004 May 2004 June 2004 July 2004 August 2004 September 2004 October 2004 November 2004 December 2004 January 2005 February 2005 March 2005 April 2005 May 2005 June 2005 July 2005 August 2005 September 2005 October 2005 November 2005 December 2005 January 2006 February 2006 March 2006 April 2006 May 2006 June 2006 July 2006 August 2006 September 2006 October 2006 November 2006 December 2006 January 2007 February 2007
---
Fund free mammograms at no cost to yourself by clicking on the link, then on the pink button.
---
---
Hall of Shame (NoteUnworthy Blog Posts)
Other Blogs (sorted regionally)
Ontario Emperor Selected del.icio.us Tags
;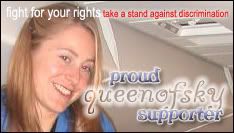 Who Links Here
Friday, February 03, 2006
Child Molestation, Ellie Nesler, Willie Nesler, Mark Leno, and Bill Maze
While searching for the latest Ellie Nesler information to feed my immense readership, I ran across this
post
from last summer that mentioned Nesler:
---
Ranting continues as I think of Shasta Groene. Have we become a nation of idiots. This child molester took this little girl and she has been so traumatized that he should just be shot. He has molested and offended time and time again.. Why are we not outraged by this lack of morals.? This is not something that we should capitulate to. Offenses beget offenses. Why are we not outraged as a society. Children's lives are ruined. Many go on to offend themselves. It's a sad fact that many people bury their molestation until it manifests itself in other ways. Maybe it doesn't manifest itself in other molestation but it may manifest itself within the guise of verbal abuse to a spouse or child. Our incessant placation of people who think that all humans deserve the same rights. Why? Why do we not just lock them up and throw away the key. I think a community out in the desert would be too good for them. Have electric shock collars on them. It scares me so bad that there are people out there who don't challenge the standard way of thinking. Can't we care more about our future through the eyes of children. Imagine if we could stop children from that horrific pain. The pain of being overpowered and silenced with a life of memories and pain.....It's just awful. I think Ellie Nesler should have gotten a medal.....
---
Needless to say, Willie Nesler did end up with
a problem or two
after being molested.
Which brings us to the
California Legislature
.
---
A highly contested session where state Assembly members bickered for hours over which political party was tougher on crime ended Tuesday when the Democratic majority approved a measure that cracks down on sexual predators -- over objections from Republicans who claimed the bill wasn't strict enough.

The measure would increase prison terms for those who commit sex crimes against children, prohibit certain parolees from stepping on school campuses and provide relapse prevention treatment for incarcerated high risk offenders.

But unlike a Republican-inspired voter initiative that could be headed for the November ballot, called Jessica's Law, the bill would not require registered offenders to wear global-positioning system electronic monitoring -- because the GOP members voted to strip the bill of $8 million in funding for GPS tracking.

Republicans called the bill a ``watered down'' version of Jessica's Law, which seeks to force sex offenders to wear GPS monitoring devices for life, and increase penalties for those who lure minors through the Internet....

The measure, AB 50, by Mark Leno, D-San Francisco, and Rebecca Cohn, D-San Jose, passed by a final tally of 49 to 0, with 31 Republicans abstaining and one voting in favor....
---
Leno put out a
press release
:
---
For Immediate Release
Tuesday, January 31, 2006

Contact: Shannan Velayas
(916) 319-2013

Leno-Cohn Bill To Increase Penalties For Sex Offenses And Create A Sex Offender Treatment Program Passes Off The Assembly Floor
Only one Republican joins entire Democratic Caucus in voting for measure that strengthens California 's sex offender laws while providing law enforcement the tools they need to track down offenders who fail to register and treat those in recovery to prevent future offenses

SACRAMENTO – Assemblyman Mark Leno's and Assemblymember Rebecca Cohn's AB 50, which targets sex offenders and makes prevention of sexual offenses a centerpiece of California's sex offender laws, passed off the Assembly Floor today on a vote of 49 to 0, with 31 Republicans abstaining and only one voting in favor.

"As a legislature we must come together and develop public policy that will provide protection from those who wish to bring harm to our children," said Assemblyman Mark Leno, Chair of the Assembly Public Safety Committee. "Families deserve an honest debate about real solutions rather than political rhetoric that incites fear and does nothing to protect our communities," he said.

AB 50 originally appropriated $8 million for an expanded GPS program as well $15 million to implement county and regional Sexual Assault Felony Enforcement (SAFE) teams. SAFE teams identify, monitor, arrest and assist in the prosecution of sexual offenders who violate probation or parole, fail to comply with registration requirements, or commit new sexual offenses. Because such appropriations require a two-thir ds vote, and not a single Republican voted for the appropriation, the funding had to be amended out of the bill in order to move it to the Senate. Assemblyman Leno inten ds to restore this funding through amendments in the Senate.

AB 50 increases prison terms and parole for certain sex offenses against children and provides tougher parole restrictions by prohibiting parolees from being on school property. AB 50 also creates a relapse prevention treatment program for sex offenders incarcerated in state prison who are deemed high risk and at least two years away from parole. Currently, California is one of only 11 states that don't have an in-prison sex offender treatment program.

AB 50 has the support of the Peace Officers Research Association (PORAC), California Peace Officers' Association, California Police Chiefs' Association, the Attorney General's Office, California District Attorneys Association, Crime Victims United, California Coalition on Sexual Offending, California Coalition Against Sexual Assault.

"Now that AB 50 has passed the Assembly, we need to set about the task of restoring funding for SAFE teams," said John Lovell, Governmental Affairs Director for the California Police Officers Association and the California Police Chiefs' Association. "Everyone in law enforcement knows that SAFE teams are a proven strategy for combating sexual predators. We look forward to working with Assemblyman Leno in achieving the restoration of this critically important SAFE funding."

"The California Coalition Against Sexual Assault is excited to see AB 50 making it's passage through the legislature given it's comprehensive approach to sex offender management," said Ellen Yin-Wycoff, Interim Executive Director of CALCASA. "We'd like to thank Assemblyman Leno for hearing the needs and valuing the knowledge of experts in the field."

AB 50 will be heard next in the Senate. If approved, it could move to the Governor's desk by mid-February.

####
---
Bill Maze issued a
press release
of his own:
---
Assemblyman Maze Supports Jessica's Law, Rejects Pitiful Imitation

AB 50 attempts to undercut real reform

2/1/2006
For Immediate Release
CONTACT: Sam Cannon
(916) 319-2034

SACRAMENTO – Republican members of the California State Assembly banded together to oppose a weak alternative to tougher sex crime penalties by refusing to support AB 50.
Assemblyman Bill Maze (R-Visalia) joined all but one Assembly Republican in rejecting a bill offered on Tuesday by Assembly Democrats.

"The primary objective here by the majority party was to undercut the groundswell support for the Jessica's Law initiative – a real measure that would bring proper penalties and restrictions for sex offenders," Maze stated. "AB 50 is a weak substitute for the toughest anti-predator proposal on the table."

Maze supported amendments to AB 50 to add tougher penalties for using the Internet to lure children into sexually abusive situations and to define a "sexually violent predator" as a person who has victimized one person, rather than waiting for a second victim. AB 50 author Assemblyman Mark Leno (D-San Francisco) and his Democrat colleagues refused amendments to add these protections for children.

"It shouldn't surprise Californians that here we had Leno, Chair of the embarrassing Assembly Public Safety Committee, sponsoring a band-aid measure to help save face for years of neglect of real public safety improvements – all because they know Jessica's Law has a real shot at doing what they've fought so hard to prevent: tough restrictions and penalties for sexual predators. The proof is in the Legislative record. Leno and his majority party have killed over a hundred bills trying to increase public safety – some of which asked far less than even AB 50," Maze said. "That proves Tuesday's Democratic effort to be politically motivated and flimsy."

Currently, signature gathers are working to place Jessica's Law, a more comprehensive and enforceable alternative, on the November 2006 ballot. They are expected to meet the necessary number of signatories by the February 21 deadline. Jessica's Law would function as follows:

Require that sex offenders wear GPS monitoring devices for life.


Increase penalties across the board for sex offenses, and expand the ability of prosecutors to apply "one strike" offenses to the most dangerous sex offenders.


Increase penalties for using the Internet to lure a minor into a lewd act – an increasingly common tactic for sexual predators who hunt online for young victims.


Provide life imprisonment for any person who commits a first-degree burglary with intent to sexually assault a child.

Democrats refused to support these common-sense provisions and instead sent the much weaker AB 50 to the State Senate. Republicans made multiple attempts to substitute Jessica's Law language into AB 50 only to be voted down by all but six Democrats.

After intense pressure from Republicans and a half day of debate, one amendment was accepted to make possession of a single image of child pornography prosecutable as a felony. Prior to Tuesday's amendment, Leno's bill allowed possession of up to 99 items of child porn without significant penalty. The vague description of "items" created a loophole that made the provision toothless, as a single CD-ROM, DVD or video disk containing thousands of images of child pornography could have been counted as just one "item."

"It's a shame the only way the majority party will move to protect innocent children from these, the most vile and repugnant of all criminals, is when the politicians feel politically vulnerable. Republicans have been consistent on this issue regardless of election periods, specific races, or any personalities involved," Maze said. "AB 50 is an ill-contrived measure, and as far as I'm concerned, there is no acceptable compromise between keeping our children safe and allowing sexual predators to continue to harm the most vulnerable in our state."

###
---
No acceptable compromise? Did he really mean that? If he did, he'd dump the wimpy Jessica's Law and go straight to
public beheading
(imagine the savings on GPS devices):
---
Two Men Executed for Child Assault

Source: Reuters, June 18, 1998
Excerpts:

DUBAI, Saudi Arabia - According to state-run Saudi television, two men were convicted and executed for abducting a boy and committing "obscene acts'' with him.

Saudi Arabia applies strict Islamic sharia law by publicly beheading convicted murders, rapists, drug smugglers and other criminals.

There have been eleven executions in the kingdom so far this year. Approximately 125 people were executed last year, mostly for murder or drugs smuggling.
---
Back in the USA, I'm waiting for the shyster lawyer to lodge a charge of age discrimination. Think about it - if you forcibly have sex with someone under a certain age, you can't go to places where people of that age gather, you have to wear a GPS tracking device, and you have to deal with the possibility of John and Ken showing up outside your house. Yet if you forcibly have sex with an adult, you're not banned from places where adults gather, you're not required to wear a GPS tracking device, and John and Ken don't really care where you live.

And the same people that complain that the Democrats are soft on crime complain that the Muslim regimes are hard on crime. You just can't win.



Links to this post: