Archives
October 2003 November 2003 December 2003 January 2004 February 2004 March 2004 April 2004 May 2004 June 2004 July 2004 August 2004 September 2004 October 2004 November 2004 December 2004 January 2005 February 2005 March 2005 April 2005 May 2005 June 2005 July 2005 August 2005 September 2005 October 2005 November 2005 December 2005 January 2006 February 2006 March 2006 April 2006 May 2006 June 2006 July 2006 August 2006 September 2006 October 2006 November 2006 December 2006 January 2007 February 2007
---
Fund free mammograms at no cost to yourself by clicking on the link, then on the pink button.
---
---
Hall of Shame (NoteUnworthy Blog Posts)
Other Blogs (sorted regionally)
Ontario Emperor Selected del.icio.us Tags
;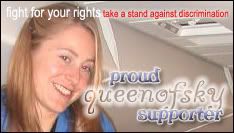 Who Links Here
Thursday, February 02, 2006
As Tina Turner Would Say, Nice
Inland Empress
typed
:
---
OE: Click on the blog Veritas et Venustas to your left. He's a New Urbanist architect who was on the team appointed by the Mississippi governor to redesign communities along New Urbanist lines after Katrina. They're also getting their eager paws on New Orleans. Should be exciting stuff.
---
So I went to the
blog
. This appears in the upper left:
---
What is this blog about?

"Hello, my name is John. I'm a recovering architect."

I like all sorts of towns, cities and buildings, but what I design are Classical buildings and Traditional cities. You can see some of them at Massengale.com.

With Robert A.M. Stern I wrote a history of architecture and urbanism in the Progressive Era, New York 1900, Metropolitan Architecture and Urbanism 1890–1915 (Rizzoli, 1983) as well as an introduction to the history of suburbia before sprawl, The Anglo–American Suburb (St. Martin's Press, 1981). I have a grant to write Do The Right Thing: Architecture, Urbanism, Democracy, the Zeitgeist & the Soul.

I'm a Director of the Institute of Classical Architecture & Classical America, a Founding Member of the Congress for the New Urbanism, and a co-founder of the New Urban and Traditional Architecture Councils.

I was also a co-founder of the pro-urb list, a forum on the internet for an advanced discussion of New Urbanism. And in this blog you will find some postings from that list, along with other writings and clippings on architecture, urbanism, Classicism, Tradition, metaphysics and culture.
---
Will the Ontario Mountain Village Association like
this
excerpt from the blog?
Don't hold your breath
:
---
IT LOOKS LIKE one of the early successes of the Mississippi Renewal charrette may be the design for the new "Wal-Mart Neighborhood Center" in Pass Christian. The big box store sits behind a big parking lot on US 90, the gulf coast highway that runs from one side of the state to the other. Usually New Urbanists are pretty negative about Wal-Mart...but the charrette changed the rules.

First, we were working with disaster victims, many of whom had lost everything. Second, unlike 99% of the businesses after Katrina, Wal-Mart could afford to self-insure and start up right away — and they're the largest employer in Mississippi and very popular in the state. So who were we to tell the people they couldn't like Wal-Mart?

We discovered that some of the Wal-Marts along the coast drew 75% of their shoppers from within a 2 or 3 mile radius around the store, and that's unusual — people typically drive long distances to get to the Wal-Mart Supercenters. And using the first three rules of real estate — location, location and location — they were ideally located to be a neighborhood center. When English architect Ben Pentreath drew some preliminary Wal-Mart Neighborhood Center designs and the local Wal-Mart representatives liked them so much that a Renewal charrette team was invited to meet with Wal-Mart executives at the headquarters in Bentonville, Arkansas, it seemed like the stars were aligned.

In a nutshell, the team proposed "wrapping" the Wal-Mart box on three sides with mixed-use buildings, and creating a neighborhood around that with a mix of buildings and uses denser than one can make using only single-family houses. People will have more reasons than Wal-Mart to come to and stay in the neighborhood, and a significant number of people will be able to walk to the stores....

I'd like to report back on a very successful meeting with Wal-Mart officials at their headquarters in Bentonville, Arkansas yesterday. Our team included two residents and one official from the City of Pass Christian, Victor Dover (charrette team leader for Ocean Springs), and myself. We were all treated very respectfully and the dialogue was open, friendly and creative....

Wal-Mart is actively working on what they call "non-prototypical" designs, including green and multilevel urbanbuildings. Green buildings they are most proud of are those in McKinney, Texas and Aurora, Colorado. Lots of cool "green" stuff, but both buildings still have long blank walls and sit behind large parking lots. They also showed us examples of their urban, multi-level buildings. From my notes, these examples are in Honolulu, Baldwin Hills, Korea, Coral Springs and Long Beach. Most of them looked like they had public streets in front of them. When I expressed my surprise that I hadn't heard about these, one of them remarked that the only news that gets written about Wal-Mart is bad news. Currently, though, they see this model being used mostly in dense urban settings outside of the U.S....

Before the Mississippi Forum, Wal-Mart hadn't considered an urban building model to be appropriate along the Gulf Coast. They said they've only built urban buildings where there was already an urban setting, and mostly out of the U.S....

After the meeting, one of them told me that New Urbanist communities only have high end stores and that the regular people need to have places to shop, too. Having a Wal-Mart included in these projects would increase diversity and choice....

We made it very clear that the Pass Christian Mayor and Board of Aldermen want Wal-Mart rebuilt as soon as possible since it had represented 15% of their city budget prior to Katrina. They do not want design considerations to slow down the rebuilding. One of the Wal-Mart executives told a member of our team, "But quick doesn't have to mean ugly."...
---


Links to this post: