Archives
October 2003 November 2003 December 2003 January 2004 February 2004 March 2004 April 2004 May 2004 June 2004 July 2004 August 2004 September 2004 October 2004 November 2004 December 2004 January 2005 February 2005 March 2005 April 2005 May 2005 June 2005 July 2005 August 2005 September 2005 October 2005 November 2005 December 2005 January 2006 February 2006 March 2006 April 2006 May 2006 June 2006 July 2006 August 2006 September 2006 October 2006 November 2006 December 2006 January 2007 February 2007
---
Fund free mammograms at no cost to yourself by clicking on the link, then on the pink button.
---
---
Hall of Shame (NoteUnworthy Blog Posts)
Other Blogs (sorted regionally)
Ontario Emperor Selected del.icio.us Tags
;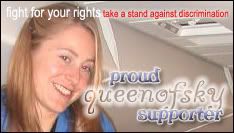 Who Links Here
Wednesday, February 01, 2006
Elio Carrion Shooting, Jose Ruiz Luis Valdez Filming, and the Mystery Deputy
I missed this
story
in my own backyard.
---
CHINO - A U.S. Air Force policeman who just returned from Iraq was shot several times by a sheriff's deputy late Sunday following a high-speed chase.
The man, identified by family members as Elio Carrion, 21, was hospitalized at Arrowhead Regional Medical Center in Colton....

The incident began about 10 p.m. when deputies saw the driver of a blue Chevrolet Corvette speeding at more than 100 mph through a residential area, deputies said.

Deputies tried to stop the driver, but he didn't pull over, sheriff's officials said. A short chase ensued, ending when the driver, Luis Fernando Escobedo, skidded and slammed into the block wall on Francis Avenue near Benson Avenue in Chino....

A resident next door to [resident Bill] Vandie ran inside and grabbed a video camera shortly after he heard the crash. Neighbors then reported hearing about three gunshots.

Sheriff's officials said while deputies were trying to take Escobedo and Carrion into custody, a deputy shot Carrion.

Deputies said the cameraman voluntarily handed over a copy of the tape to authorities, who planned to review it as part of the investigation....

Roberto Garcia, a friend of the man who filmed the incident, said he didn't see the shooting, but viewed a copy of the video....

"The guy laid down on the ground and was arguing with police and the police told him to get up," Garcia said. "When he got up that's when he shot him."

Garcia also said the video showed a deputy kicking the man while he was on the ground....

Laura Cardona, Escobedo's sister, came to the shooting scene Monday afternoon. She said her brother and Carrion were at a family get-together in Montclair celebrating Carrion's return from Iraq on Sunday night.

Carrion and Escobedo got into the Corvette and had planned to stop at a store and visit a friend. While heading to their friend's house, the chase began, she said.

"We don't understand why they say he was running from the cops because I don't think he was," said Cardona, a Montclair resident.

She said Escobedo was not perfect and once had a warrant for not paying a speeding ticket, but he had nothing serious on his record....

Carrion has served three years in the Air Force's military police and had just returned to his home in Shreveport, La., after serving eight months in Iraq, his wife said.

Mariela Carrion, who has been married to the man two years, said she and Elio came to Pomona to visit family members....

"I actually talked to him, and he said they shot him for no reason," she said.
---
Well, this has
escalated
to the United States Federal Bureau of Investigation, although it's interesting to speculate whether the FBI would have gotten involved if there
hadn't
been media attention.
Emphasis
mine.
---
FBI officials began an investigation Tuesday into possible civil rights violations of an airman who was shot by a sheriff's deputy following a high-speed chase in north Chino.

The probe was launched at the request of the U.S. Attorney's Office, due to the media attention of the incident, said spokesman Thom Mrozek.

"With some frequency we ask the FBI to look into incidents in which there are potential civil rights violations," Mrozek said. "It is a very low threshold to ask the FBI to look into an incident."...

A neighbor filmed the incident and the videotape was viewed by members of the San Bernardino Board of Supervisors on Tuesday.

"I saw the video of Sunday night's shooting for the first time this afternoon, and I found the images very disturbing," said Supervisor Gary Ovitt.

"It does not appear that the passenger had done anything to provoke the shooting, so I can understand why people are demanding answers."

Ovitt added that he considered it important to reserve judgment until the investigation was completed....

Ovitt spoke to reporters from his San Bernardino office Tuesday afternoon, saying he had the utmost confidence in Sheriff Gary Penrod and his department.

Penrod told Ovitt an expert is looking at the video, but he didn't think the deputy involved in the shooting had been interviewed.

"A crash and not knowing what he was getting into in a dark situation, all of these things I'm sure played in. I'm sure he was frightened, and I'm sure the adrenaline was really pumping through him," Ovitt said.
---
And now there are allegations of harrassing the whistleblower (although I'm not sure what his name is - at least two names appear in news reports):
---
Jose Ruiz, the Chino man who videotaped the incident, said he is also disturbed by what he saw Sunday night.

He ran outside his home with a video camera with the intent of filming the aftermath of a car crash late Sunday.

What unfolded instead is something he says has kept him awake and uneasy....

Ruiz played a copy of the video tape to reporters at his Chino home Tuesday....

Ruiz said he immediately turned a tape over to the Sheriff's Department after the incident, but he has retained an attorney because of incidents that have happened since then.

Luis Carrillo, a South Pasadena attorney, said he's helping Ruiz to make sure his rights are not violated. Carrillo said over a 12-hour period after the video tape was handed over to deputies, Ruiz was pulled over three times by officers.

"His whole vehicle gets searched. It was totally unnecessary," Carrillo said.
---
Meanwhile, local news ended their diet of car chases to
show
this:
---
KTLA-TV broadcast a 40-second clip it said came from a Chino resident who videotaped Sunday night's shooting, which followed a 100 mph car chase....

Amateur photographer Jose Luis Valdez told The Associated Press that he made the video after the car crashed into the wall in front of his home. KTLA aired the videotape early Tuesday, then distributed it later in the day.
---


Links to this post: