Archives
October 2003 November 2003 December 2003 January 2004 February 2004 March 2004 April 2004 May 2004 June 2004 July 2004 August 2004 September 2004 October 2004 November 2004 December 2004 January 2005 February 2005 March 2005 April 2005 May 2005 June 2005 July 2005 August 2005 September 2005 October 2005 November 2005 December 2005 January 2006 February 2006 March 2006 April 2006 May 2006 June 2006 July 2006 August 2006 September 2006 October 2006 November 2006 December 2006 January 2007 February 2007
---
Fund free mammograms at no cost to yourself by clicking on the link, then on the pink button.
---
---
Hall of Shame (NoteUnworthy Blog Posts)
Other Blogs (sorted regionally)
Ontario Emperor Selected del.icio.us Tags
;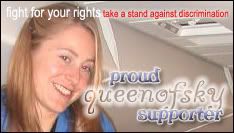 Who Links Here
Wednesday, February 08, 2006
More on the Apology of Nobel Peace Prize Nominee Bill Handel
Followup to my
audioblog
. The blogosphere isn't covering the apology yet, but
CAIR
certainly is. Emphasis mine:
---
Wed Feb 8, 11:35 AM ET

To: City Desk

Contact: Sabiha Khan of the Council on American-Islamic Relations, 714-776-1847 or 714-390-0334 or socal@cair.com

ANAHEIM, Calif., Feb. 8 /U.S. Newswire/ -- The Southern California office of the Council on American-Islamic Relations (CAIR-LA) announced today that KFI-AM 640 radio and talk show host Bill Handel have apologized for mocking the deaths of Muslims on Hajj, or pilgrimage to Mecca. Handel has also been reprimanded in writing by the station for his "insensitive remarks."

CAIR-LA recently called for the apology and reprimand after being contacted by concerned Muslims who heard Handel's January 12 broadcast, in which he made light of the more than 300 pilgrims who died in a stampede during this year's Hajj.

SEE: CA Muslims Seek Reprimand for Radio Host Who Mocked Hajj Deaths http://cair.com/default.asp?Page=articleView&id=360&theType=AA

In a letter to the Muslim community sent to CAIR-LA, Clear Channel Communications Regional Vice President Greg Ashlock wrote in part: (Clear Channel is KFI's parent company.)

"We would like to offer a sincere apology to members of the Muslim Community for recent comments airing on our station related to the unfortunate deaths for those taking part in the Hajj. KFI AM 640 does not condone making light of the deaths of people engaged in religious observances...

"On this particular program, we crossed the line in reporting the Hajj incident in an insensitive manner. We have discussed the content and timing of this 'bit' extensively with Mr. Bill Handel and his crew and are confident that everyone now understands the gravity of the situation. Mr. Handel expresses his sincere apology for the insensitive remarks."

The letter also stated that a staff member's e-mail reply to a racist message was due to an "error in auto-response." "Our show hosts and the station denounce racism, period. We communicated our stance to CAIR as soon as we discovered the error," wrote Ashlock.

In today's program, Handel said: "The wound was very fresh for a lot of Muslims and the comments were out of line. And for that, I am sorry."

To hear Handel's on-air apology, go to: http://www.cair-net.org/audio/Bill_Handel_apology.mp3

Handel also contacted CAIR-LA to offer a personal apology.

"We thank all those Muslims, interfaith leaders, station advertisers, and community members who contacted KFI to express their concerns about Mr. Handel's insensitive remarks," said CAIR-LA Communications Director Sabiha Khan. "We would like to thank the Interfaith Communities United for Justice and Peace in particular for standing with the Muslim community against hatred and bigotry."

Interfaith Communities United for Justice and Peace recently held a press conference outside the Clear Channel building in response to Handel's remarks and the racist e-mail message.

"This incident demonstrates that people of good will working together can successfully challenge hatred and bigotry," said CAIR-LA Executive Director Hussam Ayloush.

Ayloush said CAIR will continue to monitor and challenge Islamophobia on talk radio programs around the nation.

There are estimated 600,000 Muslims in Southern California.

------

CAIR, America's largest Muslim civil liberties group, has 31 offices and chapters nationwide and in Canada. Its mission is to enhance understanding of Islam, encourage dialogue, protect civil liberties, empower American Muslims, and build coalitions that promote justice and mutual understanding.

NOTE: CAIR offers an e-mail list designed to be a window to the American Muslim community. To SUBSCRIBE to ISLAM-INFONET, go to: http://cair.biglist.com/islam-infonet/
---
When I heard the apology over the air, the idea that I got was that Handel was apologizing for the TIMING of the bit, not over the fact that the bit was done at all. If I follow Handel correctly, he would personally have no problem doing the bit WELL AFTER the deaths.
On this I have to agree with Handel. As I've mentioned previously, there are two questions in this matter: "what CAN you say" and "what SHOULD you say."
Regarding the issue of what can you say, the issue is clear in my mind. In the country in which Handel and I reside, Constitutional guarantees protect the right of an individual to joke about mass deaths, to print a Muhammad cartoon, and to place a cross into a jar of urine.
Now we have the issue of what you should say. The argument of CAIR seems to be that you should not joke about Hajj deaths under any circumstances. Presumably, they don't just want this prohibition for Muslim observances only, and they presumably do not "condone making light of the deaths of people engaged in religious observances," whether it's Christian, Jewish, or Secularist.
Uh oh. Pastor Peter Barfoot's
gonna get it
:
---
THERE'S A JOKE ABOUT MAN WHO DIED IN CHURCH, AND AMBULANCE OFFICERS CARRIED OUT 27 MEN BEFORE THEY FOUND THE RIGHT ONE!
---
Ah, but that doesn't target anyone in particular. But what about
these
jokes?
---
The Pope, Billy Graham, and Oral Roberts were in a three-way plane crash over the Pacific Ocean. They all died and went to heaven together.
"Oh, this is terrible," exclaims St. Peter, "I know you guys think we summoned you here, but this is just one of those coincidences that happen. Since we weren't expecting you, your quarters just aren't ready... We can't take you in and we can't send you back...."

Then he got an idea. He picked up the phone, "Lucifer, this is Pete. Hey, I got these three guys up here. They're ours, but we weren't expecting them, and we gotta fix the place up for 'em. I was hoping you could put them up for a while. It'll only be a couple of days. What d'ya say?"

Reluctantly, the Devil agreed.

However, two days later, St. Peter got a call.

"Pete, Lu. Hey, you gotta come get these three clowns.
This Pope fellow is forgiving everybody,
the Graham guy is saving everybody,
and that Oral Roberts has raised enough money to buy air conditioning."

from Alicia Coop (acoop@integrityonline30.com)
---
from Fr. Bill Hammer 3-27-99
Gates in Hell

Bill Gates died in a car accident. He found himself in Purgatory being sized up by God...
"Well, Bill, I'm really confused on this call. I'm not sure whether to send you to Heaven or Hell. After all, you enormously helped society by putting a computer in almost every home in the world and yet you created that ghastly Windows 95. I'm going to do something I've never done before. In your case, I'm going to let you decide where you want to go!"
Bill replied, "Well, thanks, God. What's the difference between the two?"
God said, "I'm willing to let you visit both places briefly if it will help you make a decision."
"Fine, but where should I go first?"
God said, "I'm going to leave that up to you."
Bill said, "OK, then, let's try Hell first."
So Bill went to Hell. It was a beautiful, clean, sandy beach with clear waters. There were thousands of beautiful women running around, playing in the water, laughing and frolicking about. The sun was shining, the temperature was perfect. Bill was very pleased.
"This is great!" he told God."If this is Hell, I REALLY want to see Heaven!"
"Fine," said God and off they went. Heaven was a high place in the clouds, with angels drifting about playing harps and singing. It was nice but not as enticing as Hell. Bill thought for a quick minute and rendered his decision.
"Hmm, I think I prefer Hell" he told God.
"Fine," retorted God, "as you desire." So Bill Gates went to Hell. Two weeks later, God decided to check up on the late billionaire to see how he was doing in Hell. When God arrived in Hell, he found Bill shackled to a wall, screaming amongst the hot flames in a dark cave. He was being burned and tortured by demons.
"How's everything going, Bill?" God asked.
Bill responded - his voice full of anguish and disappointment, "This is awful, this is not what I expected. I can't believe this happened. What happened to that other place with the beaches and the beautiful women playing in the water?"
God said, "That was the screen saver".
---
And are we to expect that KFI would never report on
this
incident (which I've discussed
previously
) that occurred at a funeral? And are we to expect that CAIR will urge a boycott of John Cleese? (Note that I edited one word in the excerpt below. Call me hypocritical.)
---
Graham Chapman, co-author of the 'Parrot Sketch,' is no more.

He has ceased to be, bereft of life, he rests in peace, he has kicked the bucket, hopped the twig, bit the dust, snuffed it, breathed his last, and gone to meet the Great Head of Light Entertainment in the sky, and I guess that we're all thinking how sad it is that a man of such talent, such capability and kindness, of such intelligence should now be so suddenly spirited away at the age of only forty-eight, before he'd achieved many of the things of which he was capable, and before he'd had enough fun.

Well, I feel that I should say, "Nonsense. Good riddance to him, the freeloading bastard! I hope he fries."

And the reason I think I should say this is, he would never forgive me if I didn't, if I threw away this opportunity to shock you all on his behalf. Anything for him but mindless good taste. I could hear him whispering in my ear last night as I was writing this:

"Alright, Cleese, you're very proud of being the first person to ever say 'shit' on television. If this service is really for me, just for starters, I want you to be the first person ever at a British memorial service to say '[edited]'!"

You see, the trouble is, I can't. If he were here with me now I would probably have the courage, because he always emboldened me. But the truth is, I lack his balls, his splendid defiance. And so I'll have to content myself instead with saying 'Betty Mardsen...'
---
Here's something else that Cleese said:
---
You see, the thing about shock... is not that it upsets some people, I think; I think that it gives others a momentary joy of liberation, as we realised in that instant that the social rules that constrict our lives so terribly are not actually very important.
---
[OE 3/19/2006: See the Graham Chapman eulogy here.]



Links to this post: