Archives
October 2003 November 2003 December 2003 January 2004 February 2004 March 2004 April 2004 May 2004 June 2004 July 2004 August 2004 September 2004 October 2004 November 2004 December 2004 January 2005 February 2005 March 2005 April 2005 May 2005 June 2005 July 2005 August 2005 September 2005 October 2005 November 2005 December 2005 January 2006 February 2006 March 2006 April 2006 May 2006 June 2006 July 2006 August 2006 September 2006 October 2006 November 2006 December 2006 January 2007 February 2007
---
Fund free mammograms at no cost to yourself by clicking on the link, then on the pink button.
---
---
Hall of Shame (NoteUnworthy Blog Posts)
Other Blogs (sorted regionally)
Ontario Emperor Selected del.icio.us Tags
;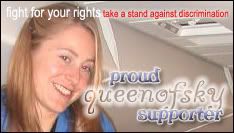 Who Links Here
Tuesday, February 28, 2006
Let's Get Tangential, Tangential
Starting
here
:
---
Kiira Korpi's Musical Choices

The heffa skated to "Hello" by Lionel Richie and didn't get a medal for her trouble. Yes, she's not a very good skater, but come on! Perhaps she should have used a Lionel bust as a prop and would have won...?
---
Which reminds me of an old joke, but we need
this
to put it in context:
---
for starters, her name is nicole richie. not nicole r-i-t-c-h-i-e. she is the daughter of everyone's favorite commodore, lionel richie. remember him? his hello music video had him seducing some flashdance wannabe sculptor. she was a very skilled blind artist managing to make a bust that looked exactly like lionel from her imagination. tangent. anyway, her mom is brenda harvey-richie. she is sometimes credited as a song writer, singer, and production assistant. her parents divorced after her mom caught her dad banging another woman. the mistress, diane alexander ended up as lionel's second wife. um, they're divorcing too.
---
Anyway, some comedian had an old joke that when Brenda walked in, Lionel plaintively sang, "Is it me you're looking for?" I guess you had to be there.
Anyway, Hustler of Culture's post about Nicole includes this additional tidbit:
---
nicole is also the god-daughter of michael jackson. she swears nothing kinky ever happened when she used to sleep over.
---
Of course not. Nicole is female. But I don't digress. Let's go back to this common misspelling of Lionel (and Nicole) Richie's last name. In fact,
here's
a misheard lyric by "Lionel Ritchie":
---
I sometimes see your pants outside my door.
---
Or perhaps that's what Brenda saw. Anyway, the
imdb listing
for Lionel Richie indicates that he has been credited as "Lionel Ritchie" at times:
---
It's Only Rock 'n' Roll (2000) (V) (as Lionel Ritchie) .... Himself
---
This
behind the scenes look at the making of the charity song remake of the Rolling Stones hit 'It's Only Rock 'n' Roll (But I Like It)'
sounds really, really bad. And I'm being charitable. In addition to "Lionel Ritchie," the following
personnel
appeared:
---
Full Cast and Crew for
It's Only Rock 'n' Roll (2000) (V)

Cast (in alphabetical order)

Ray Barretto .... Himself
Tina Barrett .... Herself (as S Club 7)
Victoria Beckham .... Posh Spice/Herself (as the Spice Girls)
Mary J. Blige .... Herself
Jon Bon Jovi .... Himself
Steve Borovini .... Himself (as The Fun Lovin' Criminals)
Jackson Browne .... Himself
James Brown .... Himself
Melanie Brown .... Herself (as the Spice Girls)
Kelle Bryan .... Herself (as Kéllé Bryan)
Emma Bunton .... Baby Spice/Herself (as the Spice Girls)
Dina Carroll .... Herself
Paul Cattermole .... Himself (as S Club 7)
Melanie Chisholm .... Sporty Spice/Herself (as the Spice Girls)
Joe Cocker .... Himself
Andrea Corr .... Herself (as The Corrs)
Caroline Corr .... Herself (as the Corrs)
Jim Corr .... Himself (as The Corrs)
Sharon Corr .... Herself (as the Corrs)
Steve Cradock .... Himself
Brian 'Fast' Fisty .... Himself (as The Fun Lovin' Criminals)
Simon Fowler .... Himself
Herbie Hancock .... Himself
Chrissie Hynde .... Herself
Eric Idle .... Himself
Natalie Imbruglia .... Herself
Mick Jagger .... Himself
Kelly Jones .... Herself
Jay Kay .... Himself (as Jamiroquai)
Ronan Keating .... Himself
Kid Rock .... Himself
B.B. King .... Himself
Jon Lee .... Himself (as S Club 7)
Annie Lennox .... Herself
Bradley Mcintosh .... Himself (as S Club 7)
Huey Morgan .... Himself (as The Fun Lovin' Criminals)
Jo O'Meara .... Herself (as S Club 7)
Dolores O'Riordan .... Herself (as The Cranberries)
Ozzy Osbourne .... Himself
Mark Owen .... Himself
Rick Parfitt .... Himself
Iggy Pop .... Himself
Bonnie Raitt .... Herself
Keith Richards .... Himself
Lionel Richie .... Himself (as Lionel Ritchie)
Gavin Rossdale .... Himself
Francis Rossi .... Himself
Skin .... Herself
Hannah Spearritt .... Herself (as S Club 7)
Rachel Stevens .... Herself (as S Club 7)
Robin Williams .... Himself
Cecil D. Womack .... Himself (as Womack and Womack)
Linda M. Womack .... Herself (as Womack and Womack)
---
It's interesting to note that Ron Wood and Charlie Watts were nowhere to be found. But Gavin Rossdale was
there
:
---
Gavin appeared on the 1999 cd as one of the many artist that sang in a remake of 'It's only rock 'n roll', orginially by the Rolling Stones. The cd (which was named after the song) was to benefit the Children's Promise organization (Children's Hour).
---
Wassupwithat
? (From the Philippines)
---
Children's Hour is a fundraising and grant-giving organization calling on individuals and companies to donate an hour of their earnings to support programs committed to the welfare and development of our children....

The idea for Children's Hour originated in the United Kingdom as "Children's Promise" under the leadership of Prime Minister Tony Blair, Marks & Spencer plc Chairman Sir Richard Greenbury, and the New Millennium Experience Company. It has found its global advocacy leader in the International Youth Foundation based in Baltimore, Maryland, U.S.A. With the help of the IYF and its partner organizations, Children's Hour has gained global significance, bringing worldwide support to meaningful programs that are changing young lives in every corner of the globe.
---
But what about the kids in our favorite country of Austria? The webmaster at stones.at
alleges
that Mick and Keef may not put the mouths where their money is:
---
On May 31st 1999 after heavy partying Mick and Keith have been too lazy to visit nearby SOS-children's village Imst, Austria, where children waited for them for weeks...

December 13th 1999: various artists charity single:
IT'S ONLY ROCK 'N' ROLL
---
Stones.at also links to some information about a 2002
Patti Smith
concert:
---
There isn't much to happen during summer in a city that always prepares for winter-olympic games, that happened many years ago.
But there has been one very rare exception: One of the most remarkable writers of US passed Innsbruck, the day Elvis died 25 years ago and the Rolling Stones did their warm up-gig for their next tour in Toronto. Seems they really love Elvis in US, because we heard him from Pattis Bus rather loud before the show, so this evening had to start with "Jailhouse Rock", of course.

But when Patti came on stage, we knew, that were lyrics from the past, but power in the presence. And that was the unspeakable moment of that evening, Patti came and the whole audience about 800 people felt the power, she gave to all, really all, of the people at the concert-hall.
---
And you remember my
question
about Patti from 2003. (I've been blogging for that long?) But let's see what was said about Patti and Fred in
2005
:
---
Like the saddle-sore outlaws of The Wild Bunch, [Patti] Smith is a battered survivor of a freer era, rock'n'roll's lost frontier. Life has given Smith a bit of a battering over the past 15 years. Life, or more accurately, death: her dear departed include husband Fred Smith, best friend (and Horses photographer) Robert Mapplethorpe, brother Todd Smith, and long-time piano player Richard Sohl (all of whom died much younger than they should have), along with both her parents and close friend William Burroughs. In the early days, many of her songs were dreamed into being, but nowadays, Smith notes, 'my dreams are populated by people I've lost'. So she's a survivor in another, sadder sense....

Patti Smith's an icon, alright, but she started out as an iconographer, developing her presence through close study of her heroes - Dylan, Jim Morrison, Jimi Hendrix, and, implausible as it may seem, TV host Johnny Carson. From this seemingly middle-of-the-road figure, Smith learnt techniques of grace under pressure that helped her deal with the hostile audiences she faced early on. 'If I was making my stew, there's a big chunk of Johnny in there,' she chuckles.
---
And of course Johnny Carson's dead too. But he's still
remembered
and
not
forgotten
. The same with the Carson-Rivers feud. Here's how one writer
summarized
it:
---
Joan failed to get JC's permission [before her Fox show]
so he threw a hissy fit
---
The writer, by the way, was Richie. Not Ritchie. Richie. And Johnny isn't the only one who threw a hissy fit about Joan. Here's something from
2002
:
---
IAFF to Joan Rivers: Your Sick Humor is an Insult

A statement from General President Schaitberger

May 3, 2002 – Comedian Joan Rivers' attempts to find humor in the catastrophic loss that our members and their loved ones suffered on September 11 is a new low and cannot be tolerated.

For those of you who may have missed the news reports, she has a bit in her current show in England that openly mocks the relatives of our brothers. Her new show, "Broke And Alone In London," makes light of the widows whose husbands were killed in the collapse of the World Trade Center. It's hard to understand, given that she lost 11 friends herself that day....

Despite negative reaction in England, she is vowing to keep the sick joke in her act, and I'm sure she's just waiting for the backlash so she can jump-start her career. Well, here it is.

First, let me be clear to Ms. Rivers that our widows would give anything to have their husbands back. The loss they suffered in an instant was total and profound, and no efforts by anyone can make that pain go away. But, as you have proven, it can be made more painful with a resentful remark or a caustic comment.

Second, these courageous women have received very little in real terms in exchange for what they have lost. The financial burdens of losing a primary breadwinner, feeding, clothing and educating hundreds of fatherless children, and planning for decades of your own life without your loved one are overwhelming. Ms. Rivers should check her facts. The widows and families haven't received anything near $5 million, but even if they had, it would not equal what they have lost.

Third, and last, Ms. Rivers has attacked the very symbols of this proud nation's response to terrorism. If she had been in the Twin Towers on Sept. 11, the New York fire fighters – my members – would have sacrificed anything to get her out alive. They would do the same for her now, even knowing how little she thinks of their devotion to her safety. This is a nation at war, and Ms. Rivers' comments strike at the heart of our unified front against the threats that face us. Maybe it doesn't feel as real in London, but I can tell you it feels real to my 250,000 members protecting North America.

I am sorry that Ms. Rivers has chosen to find humor in our tragic and devastating loss. To the IAFF and to the families of the 344 fire fighters who gave their lives so others might live, it is no joking matter.
---
Remember, however, that Joan has her own ways of dealing with pain. This is a woman whose husband has committed suicide, remember. And her humor is not
nice and neat
:
---
''I'm still angry about everything. My comedy is all about anger. It's all about 'This is not right, this is not fair' and 'Who are you kidding?"...

She tosses out a few zingers about Donatella Versace's face—punctuating the joke by scrunching up her own famously enhanced visage—and Rosie O'Donnell's hygiene (not printable in a family magazine) before directing her rage at born-again Christians. ''I hate Jesus freaks,'' she declares. ''They're ugly,'' she seethes, her huge cocktail ring bouncing sparkles around the room with every pointy gesticulation. '''Jesus loves me,' they say. If he loved you so much he would have given you a f -- -ing chin.''...

''One thing that's kept me going is I really have never lied. I hate when celebrities lie.''...

''I never went back on The Tonight Show, never on Letterman, never on Conan. It's a boys' club and I've been shut out.''...

''When Edgar killed himself it was such a rough time. I was fired from Fox, and Melissa wasn't talking to me,'' she says, her eyes filling with tears. ''I was banned from late night, Vegas gave up my contract.... That was the worst period of my life.''
---
As the National Lampoon parody of John Lennon once said, "Genius is pain."
(4) comments
Stealing DadTalk's Thunder
(0) comments
And yes, I know which state wasn't an original
(5) comments
Friday, February 24, 2006
If you're going to be a bad writer, at least be original at it
(2) comments
Postscript on NBC's Olympic Coverage (They Know Who Kiira Korpi Is)
(3) comments
Thursday, February 23, 2006
Time on the roundup - five thirty
(0) comments
Time on the roundup - twelve forty five
(0) comments
Time on the roundup - twelve o'clock
(0) comments
Time on the roundup - eleven thirty
(0) comments
Time on the roundup - seven forty five
(0) comments
Wednesday, February 22, 2006
Why the paparazzi are ignorant
(2) comments
Start list for Olympic Ladies' Free Skating
(0) comments
Sound off - 1! Sound off - 1!
(0) comments
Steve Dilbeck! d00d! Like, lighten up and stuff. (Lindsey Jacobellis is not the failure of the 21st century)
(1) comments
Tuesday, February 21, 2006
A Break From Figure Skating - What Happened to Tim Liotta?
(8) comments
It's five o clock in the west
(0) comments
Gold Schmold and DFL
(5) comments
It's one o clock in the west
(0) comments
It's twelve forty in the west
(0) comments
It's twelve thirty in the west
(0) comments
It's eight o clock in the west
(0) comments
Monday, February 20, 2006
Late December Back in '63?
(1) comments
Freemasonry is Jewish, or so they say (or don't)
(7) comments