Archives
October 2003 November 2003 December 2003 January 2004 February 2004 March 2004 April 2004 May 2004 June 2004 July 2004 August 2004 September 2004 October 2004 November 2004 December 2004 January 2005 February 2005 March 2005 April 2005 May 2005 June 2005 July 2005 August 2005 September 2005 October 2005 November 2005 December 2005 January 2006 February 2006 March 2006 April 2006 May 2006 June 2006 July 2006 August 2006 September 2006 October 2006 November 2006 December 2006 January 2007 February 2007
---
Fund free mammograms at no cost to yourself by clicking on the link, then on the pink button.
---
---
Hall of Shame (NoteUnworthy Blog Posts)
Other Blogs (sorted regionally)
Ontario Emperor Selected del.icio.us Tags
;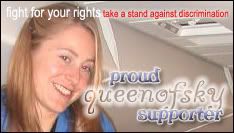 Who Links Here
Wednesday, September 27, 2006
Wave the flag!
All baby seal clubbers unite and pledge support for the greatest country in the world! And tell the Communists that
they have no place
in the land of the free:
---
7-Eleven Inc. is dropping Venezuela-backed Citgo as its gasoline supplier after more than 20 years as part of a previously announced plan by the convenience store operator to launch its own brand of fuel.

7-Eleven officials said Wednesday that the company's decision was partly motivated by politics.

Citgo Petroleum Corp. is a Houston-based subsidiary of Venezuela's state-run oil company and 7-Eleven is worried that anti-American comments made by Venezuelan President Hugo Chavez might prompt motorists to fill-up elsewhere.

Chavez has called President George W. Bush the devil and an alcoholic....

"Regardless of politics, we sympathize with many Americans' concern over derogatory comments about our country and its leadership recently made by Venezuela's president," said 7-Eleven spokeswoman Margaret Chabris.

"Certainly Chavez's position and statements over the past year or so didn't tempt us to stay with Citgo," she added....
---
So we're proud to be Americans...or are we?
---
But 7-Eleven had been considering creating its own brand of fuel since at least early last year, and some analysts suggested 7-Eleven may now be hyping the political angle a way to curry favor with U.S. consumers.

"This has nothing to do with Chavez," said Oil Price Information Service director Tom Kloza. "They (7-Eleven) just didn't want to be tied to one supplier."

Kloza said all 7-Eleven did was seek out suppliers who could sell it the cheapest fuel and "that was not Citgo."
---
But I'm sure that a number of baby seal clubbers will want to congratulate 7 Eleven's management for their strong American stance. But if the baby seal clubbers want to congratulate the management in person, they'll need to book a flight to
Narita
:
---
Seven-Eleven Japan and its affiliates have owned a majority stake in 7-Eleven, Inc. since 1991. Following the completion of a successful tender offer and a short form merger on November 9, 2005, Seven Eleven Japan and its affiliates now own 100 percent of 7 Eleven, Inc.
---
But things
started
in the USA:
---
The company was founded in Oak Cliff, Texas, USA, which is now part of Dallas, USA, in 1927, and started to use the 7-Eleven name in 1946; the previous branding of these stores was as "Speedee-Mart". Supermarket chain Ito-Yokado, which operates 7-Eleven stores in Japan, purchased the majority interest of Southland Corporation in 1991. Also in 1999, Southland Corporation changed its name to 7-Eleven, Inc....

In November of 2005, Seven & I Holdings Co. completed the purchase of 7-Eleven, Inc., turning the American publicly-traded conglomerate into a publicly-traded Japanese conglomerate. Seven-Eleven Japan is itself a subsidiary of Seven & i Holdings, which also owns the Japanese Denny's chain of restaurants and Ito-Yokado.
---
But you can find some American-owned 7-Eleven stores; just go to Oklahoma City:
---
The only privately owned 7-11 stores are located in the Oklahoma City, Oklahoma metropolitan area. These 100 stores are owned by the Brown Family, and carry a slightly different product selection than other 7-11 stores in the world. They do not serve hotdogs, or nachos but have their own bakery called Seventh Heaven, and have fresh baked donut and cookie/pastry rack in each store, while many other regional 7-11s will carry Dunkin' Donuts. Also, due to this agreement, they carry a similar product in lieu of the Slurpee, the Icy Drink. The one side effect to this being that national advertising campaigns and promotions (e.g. movie marketing tie-ins) cannot be used. This unique marketing agreement can be traced to a merger with the Oklahoma based U-Totem stores in the early 70's.
---
But if you want to see the modern Seven Eleven experience, cross the Pacific:
---
The feel and look of the [Japanese] store is somewhat different from that of the U.S. 7-Elevens in Japan offer a wider selection of products and services. Japanese 7-Elevens offer not only food, drinks, and magazines, but also video games and consoles, music CDs, DVDs, digital cardreaders as well as seasonal items like Christmas cakes, Valentine's Day chocolates, and fireworks. Customers can also pay for utilities, buy concert tickets, and withdraw money from their bank accounts using the ATM. Slurpees and Big Gulp super size soft drinks are no longer sold in Japan; these products were not popular when 7-Eleven originally openened in Japan. Instead, hot and cold cans of coffee and cans and bottles of various teas are popular. Food sold includes Japanese as well as Western items. In the refrigerator case are onigiri, udon, sushi, salad, microwaveable burritos, sandwiches with the crusts cut off, and bento. Stores offer to heat up microwavable food on the premises and provide complimentary chopsticks or western style cutlery. On the shelves are instant ramen and other dried noodles, bread and rolls, soy sauce, Worcestershire sauce and other condiments, chocolate and other sweets, and snack foods such as potato chips. From warmers, the store provides hot foods like oden, corn dogs and large Chinese meat buns. Physically, almost every Japanese 7-Eleven is laid out in a similar way, with the magazine racks facing a long storefront window. This is intended to prevent patrons from loitering and reading the magazines and comic books by making them visible to people outside the store.
---


Links to this post: