Archives
October 2003 November 2003 December 2003 January 2004 February 2004 March 2004 April 2004 May 2004 June 2004 July 2004 August 2004 September 2004 October 2004 November 2004 December 2004 January 2005 February 2005 March 2005 April 2005 May 2005 June 2005 July 2005 August 2005 September 2005 October 2005 November 2005 December 2005 January 2006 February 2006 March 2006 April 2006 May 2006 June 2006 July 2006 August 2006 September 2006 October 2006 November 2006 December 2006 January 2007 February 2007
---
Fund free mammograms at no cost to yourself by clicking on the link, then on the pink button.
---
---
Hall of Shame (NoteUnworthy Blog Posts)
Other Blogs (sorted regionally)
Ontario Emperor Selected del.icio.us Tags
;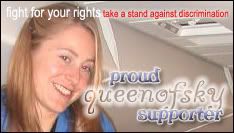 Who Links Here
Tuesday, September 12, 2006
I thought the World Cup was over
I guess there's
another Cup
to drink:
---
The World Cup suffered a major blow when it emerged yesterday that Jamaica's Asafa Powell had withdrawn from the 100 metres for the event that starts in Athens on Saturday.

According to his manager, Paul Doyle, Powell had given up on this chance to improve his world record of 9.77sec.

"Asafa is just running in the 4x100m relay for the Americas team," Doyle said.

"He has had a long season and is tired. We want to make sure that he is going to be ready for a long 2007 season."...

The World Cup, involving teams from Africa, the Americas, Asia, Europe, Oceania, the USA and Russia, France, Poland and Greece, marks the end of the summer and is a relic of the days when the International Association of Athletics Federations did not stage a world championships.
---


Links to this post: