Archives
October 2003 November 2003 December 2003 January 2004 February 2004 March 2004 April 2004 May 2004 June 2004 July 2004 August 2004 September 2004 October 2004 November 2004 December 2004 January 2005 February 2005 March 2005 April 2005 May 2005 June 2005 July 2005 August 2005 September 2005 October 2005 November 2005 December 2005 January 2006 February 2006 March 2006 April 2006 May 2006 June 2006 July 2006 August 2006 September 2006 October 2006 November 2006 December 2006 January 2007 February 2007
---
Fund free mammograms at no cost to yourself by clicking on the link, then on the pink button.
---
---
Hall of Shame (NoteUnworthy Blog Posts)
Other Blogs (sorted regionally)
Ontario Emperor Selected del.icio.us Tags
;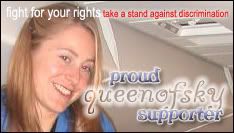 Who Links Here
Wednesday, September 13, 2006
Lemon Popsicle and Chantilly Lace
Flashback to 1980-1981, when I'm living in the dorms at Reed College. One of the guys next door, from Thessaloniki, has a record call -
Excuse me just a moment as I explain to my younger readers that a "record" was an early version of the modern CD. It was much bigger, had a hole in the middle, and could scratch easily. In fact, the sound was picked up by an actual needle! During my lifetime and in this country, records came in two forms. The record I'm about to describe was an "LP," which was a bigger disc with a smaller hole (as opposed to the "single," which was a smaller disc with a bigger hole).
Anyway, the dormmate from Thessaloniki had a record called "Lemon Popsicle," the soundtrack to a movie that I had always assumed was a Greek movie. The record, though, had a lot of American music, including some folk group singing "Greenfields," and a version of "Chantilly Lace" that was supposedly from the Big Bopper (who inexplicably says, "I know what Jerry Lee likes").
Now that I have an excuse to dredge up old Greek memories, I figured I'd research Lemon Popsicle further. Turns out it's not a Greek movie
at all
:
---
Eskimo Limon (1978)
Directed by
Boaz Davidson

Writing credits
Boaz Davidson
Eli Tavor

Genre: Drama / Comedy (more)

Tagline: L'an holchim kshamisiba nigmira? (Where do you go when the party's over?)
---
The
plot
:
---
Bentzi, Momo, and Yuda'leh are three teenage boys growing up in 1950's Israel, which is not much different from 1950's America if you believe what you see in the film. Of course they are obsessed with one thing - sex. Bentzi is interested in the beautiful Nili, but she prefers his friend Momo. Meanwhile, while Bentzi is working delivering ice to people he comes across a voluptous nympho.
---
And this was 1950s America? Did Bentzi say "Man oh man you got it made in the shade?"
But, like Happy Days without Richie,
Lemon Popsicle continued
:
---
First chapter in the series filmed in 1979, the movie's plot was placed in the 1950s Israel, which added a bit of nostalgic charm to it. The worldwide audience can enjoy an extensive 1950s soundtrack and authentic-looking sets, while the Israeli viewers would also appreciate the parody on the stereotypical immigrant parents and grownups (Israel, a new country at the time, mostly consisted of immigrants). As more chapters were made, the 1950s style diminished, making place for more explicit sex and less-than-credible plot. The eight chapter, a co-production with West Germany, had little to do with the original movie....

In year 2000, the 9th chapter in the series was released, entitled "The Party Goes On" ("HaKhagiga Nimshekhet" in Hebrew). Of course, the movie was shot with a different cast, since the 1980s boys and girls ain't what they used to be no more. The story behind this release is rather sad -- it's a bunch of chapters from the cancelled "Lemon Popsicle" TV series, re-edited into a film. The result is a rehash of old jokes, seam-ridden plot and an incredible amount of affairs and sex scenes for one movie. Intentionally ironical, the owner of caffe Montana (a place the boys commonly attend) in "The Party Goes On" is the same actor who played Yudale (Hughie) in the original series - Tzahi Noy.
---
I was going to visit a website to investigate the soundtrack, but got the following message:
---
The website you have attempted to access has been classified as Spyware...
---
Sounds like hijinks for a 21st century "coming of age" movie. Wiggle when you walk, indeed. But let's look at
Satan
(hey, why not?)
---
[Jerry Lee Lewis'] mother enrolled him in Southwestern Assemblies of God University, Waxahachie, Texas, secure in the knowledge that her son would now be exclusively singing his songs to the Lord. But legend has it that the he tore into a boogie-woogie rendition of "My God Is Real" at a church assembly that sent him packing the same night. Pearry Green (then president of the student body) related how during a talent show Jerry played some "worldly" music. The next morning the dean of the school called both Jerry and Pearry into his office to expel them both. Jerry then said that Pearry shouldn't be expelled because "he didn't know what I was going to do." Years later Pearry asked Jerry "Are you still playing the devil's music?" Jerry replied "Yes, I am. But you know it's strange, the same music that they kicked me out of school for is the same kind of music they play in their churches today. The difference is, I know I am playing for the devil and they don't."...

Lewis' first recording at Sun studios was his own distinct version of the Ray Price song "Crazy Arms". In 1957, his piano and the pure rock and roll sound of "Whole Lotta Shakin' Goin' On" propelled him to international fame. "Great Balls of Fire" soon followed, and would become his biggest hit. Watching and listening to Jerry Lee Lewis, Elvis said if he could play the piano like that, he'd quit singing....

A live album, Live at the Star Club, Hamburg (1964), recorded with the Nashville Teens, is widely considered one of the greatest live rock and roll albums ever. Stephen Thomas Erlewine writes, "Live at the Star Club is extraordinary — the purest, hardest rock & roll ever committed to record .. Compared to this.. the Stooges sound constrained, hardcore punk seems neutered, and the Sex Pistols sound like wimps."...

The very public downfall of his cousin, television evangelist Jimmy Swaggart, resulted in more adverse publicity to an already troubled family. Swaggart is also a piano player, as is another cousin, country music star Mickey Gilley. Lewis' sister, Linda Gail Lewis, is also a piano player, and has recorded with Van Morrison....

In February of 2005, he was given a Lifetime Achievement Award by the Recording Academy (which also grants the Grammy Awards.) At the presentation, it was announced that a new album would be made with a line-up including Little Richard, Eric Clapton, B. B. King, Bruce Springsteen, Mick Jagger, Keith Richards, Merle Haggard, George Jones, Kris Kristofferson, Toby Keith, Willie Nelson, Jimmy Page, Ronnie Wood, Neil Young, Robbie Robertson, John Fogerty, Ringo Starr, Rod Stewart, Buddy Guy, Don Henley, Kid Rock, and Delaney Bramlett. The album, entitled Last Man Standing, is set for release on September 26, 2006.
---
As for
"Chantilly Lace"
:
---
"Chantilly Lace" is the name of a rock and roll song, written and originally performed by The Big Bopper (J.P. Richardson) in 1958. The original version was a massive hit, and a 1972 version by Jerry Lee Lewis was also a No. 1 hit on the Billboard magazine Hot Country Singles chart.
---
And was listened to in Thessaloniki in the late 1970s and early 1980s.



Links to this post: