Archives
October 2003 November 2003 December 2003 January 2004 February 2004 March 2004 April 2004 May 2004 June 2004 July 2004 August 2004 September 2004 October 2004 November 2004 December 2004 January 2005 February 2005 March 2005 April 2005 May 2005 June 2005 July 2005 August 2005 September 2005 October 2005 November 2005 December 2005 January 2006 February 2006 March 2006 April 2006 May 2006 June 2006 July 2006 August 2006 September 2006 October 2006 November 2006 December 2006 January 2007 February 2007
---
Fund free mammograms at no cost to yourself by clicking on the link, then on the pink button.
---
---
Hall of Shame (NoteUnworthy Blog Posts)
Other Blogs (sorted regionally)
Ontario Emperor Selected del.icio.us Tags
;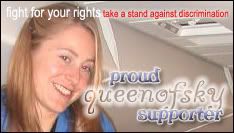 Who Links Here
Friday, July 21, 2006
We're talking baseball
Three of the top pitchers from the early 1980s were Dwight Gooden, Fernando Valenzuela, and Steve Howe. Boy, have their lives diverged.
Gooden
:
---
Back in the early '80s, Gooden was a magnificent 19-year-old flamethrower in New York. Twenty years later, the lingering image of "Doc" Gooden is not of a dominant pitcher wearing a Mets uniform but a junkie outfitted in an orange jail jumpsuit.

Many who followed his career are confused and, yes, angry. What a waste, they say. Others are sympathetic to the plight of a depressed drug abuser. And Gary Carter?

The Hall of Fame catcher had a front-row seat to Gooden's pitching exploits and tried warning him about indulging in harmful nocturnal activity. "I wish I could've done more," he said. "You just don't know what happens behind closed doors."

Lifestyle locked out Gooden from sustained greatness. Carter remembered Gooden being "as dominant as anyone I've ever caught" when he won the Cy Young Award in 1985 at age 20. At 6-3, he had a picture-perfect frame and an exquisite delivery, dipping from a two-pitch palette that matched any mound artist of his time.

"He had a great over-the-top fastball with a rise to it," recalled Carter. "And a filthy curveball. You've heard that term 'Uncle Charley'? Well, he had a 'Lord Charles.' It was just unbelievable.

"It was sad to see it dwindle away. I don't think he ever really grew up. People say, 'New York's a tough town with the pressures.' But a lot of times, pressure comes from within. We all have choices, right?"
---
Valenzuela
:
---
In 1987, he began to slump, dropping off to 14-14 with a 3.98 ERA. By 1988, when he won just five games and missed much of the season (ironically, in a year in which the Dodgers won the World Series), it was obvious he had a dead arm.

No longer blessed with his great screwball, he came back in 1989 and went 10-13, improving to 13-13 a year later. He had one last great moment on June 29, 1990, when he threw a 6-0 no-hitter against the St. Louis Cardinals just hours after the Oakland Athletics' Dave Stewart had thrown one against the Toronto Blue Jays. In fact, Valenzuela watched Stewart's no-hit game on television and told his teammates he was going to throw one too.

After pitching ineffectively in spring training in 1991, he was released by the Dodgers. An abortive attempt at a comeback with the California Angels failed later that summer. He returned to the Mexican League, where he pitched and played some first base when he wasn't on the mound, before making another brief comeback in 1993 with the Baltimore Orioles.

Jumping between the big leagues and Mexico for the next few seasons, he put together one more solid big-league season in 1996 for the San Diego Padres, going 13-8 with a 3.62 ERA. He retired a year later with a final record of 173-153 and a 3.54 ERA....

In 2003, he returned to the Dodger organization as the Spanish-language radio color commentator for National League West games, joining Jaime Jarrin and Pepe Yniguez in the Spanish-language booth.

On June 29, 2004, Valenzuela announced he would return to the mound in the Liga Mexicana del Pacífico (the Mexican Pacific Coast League) in October at which time he was nearly 44 years old. He pitched again that Mexican winter league, during the 2005-06 season.
---
And
Howe
(in an incident that took place several years before his death):
---
Steve Howe, who was suspended seven times for drug and alcohol violations during his career as a big league pitcher, has been suspended as a volunteer coach for the Whitefish [Montana] girls' softball team.

Howe was told he could no longer help the team on which his daughter, Chelsi, is a second baseman, pending the outcome of a background check by the Whitefish administration.

"We're in the process of reviewing the information that goes along with Steve and his past," said school superintendent Dave Peters. "We're trying to determine what is in the best interest of the district. It's a very difficult issue for us."

He said Howe may be reinstated after the check. Howe's past problems with drugs and alcohol are the focal point of the inquiry.

"He's an excellent coach," said senior outfielder Michaela Herbert. "He knows what he's talking about and he explains things very well. I hope he's able to come back soon."

Howe has been helping the team since practices began more than two weeks ago.

The Whitefish softball team is funded by the Whitefish Softball Association and not the school, but the school district has a say in employment matters.
---


Links to this post: