Archives
October 2003 November 2003 December 2003 January 2004 February 2004 March 2004 April 2004 May 2004 June 2004 July 2004 August 2004 September 2004 October 2004 November 2004 December 2004 January 2005 February 2005 March 2005 April 2005 May 2005 June 2005 July 2005 August 2005 September 2005 October 2005 November 2005 December 2005 January 2006 February 2006 March 2006 April 2006 May 2006 June 2006 July 2006 August 2006 September 2006 October 2006 November 2006 December 2006 January 2007 February 2007
---
Fund free mammograms at no cost to yourself by clicking on the link, then on the pink button.
---
---
Hall of Shame (NoteUnworthy Blog Posts)
Other Blogs (sorted regionally)
Ontario Emperor Selected del.icio.us Tags
;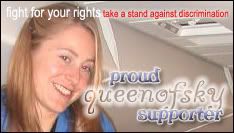 Who Links Here
Tuesday, July 25, 2006
Hezbollah Mystified that Israel Thinks that Ehud Goldwasser and Eldad Regev Are Important
There's a definite difference in understanding between cultures. I cannot understand any culture in which suicide bombing is considered to be a very good thing. And Hezbollah apparently cannot understand any culture in which people's lives are considered to be
worth something
:
---
A senior Hezbollah official said Tuesday the guerrillas did not expect Israel to react so strongly to its capture of two Israeli soldiers.

Mahmoud Komati [is] deputy chief of the Hezbollah's political arm....

His comments were the first time that a leader from the Shiite militant group has publicly suggested it miscalculated the consequences of the July 12 cross-border raid in which two Israeli soldiers were captured and three were killed.

"The truth is — let me say this clearly — we didn't even expect (this) response ... that (Israel) would exploit this operation for this big war against us," said Komati.

He said Hezbollah had expected "the usual, limited response" from Israel.

In the past, he said, Israeli responses to Hezbollah actions included sending commandos into Lebanon, seizing Hezbollah officials and briefly targeting specific Hezbollah strongholds in southern Lebanon.

Komati said his group had anticipated negotiations to swap the Israeli soldiers for three Lebanese held in Israeli jails, with Germany acting as a mediator as it has in past prisoner exchanges....
---
Ah, but do we care about the five Israeli soldiers? I must admit that I am unable to name any of them. The Jerusalem Post released the names of the
two soldiers
(or, as far as I'm concerned,
hostages
):
---
The IDF released the names of the two soldiers on Thursday. According to the IDF Spokesperson, the two reserve are Ehud Goldwasser, 31, from Nahariya, and Eldad Regev, 26, from Kiryat Motzkin.
---
Here's some
more
information:
---
Regev, a university student who also works for Bezeq, lives with his older brother in the family's home just north of Haifa. His mother died a number of years ago, and his father remarried and moved to Haifa, neighbors said....

"He is an absolutely great kid," said Simona Ada, a neighbor. Ada said Regev had lived there all his life and had grown up with her daughter.

Meirav Shapira, Regev's cousin, who visited the home to console the family, described him as "quiet, sensitive and amazing."...

Outside the apartment building, a group of girls from the Bnei Akiva youth movement prayed for Regev's safe return.

Mordechai Bromberger, a neighbor who came to visit the family, said Regev would sit next to him at the local synagogue, where he prayed daily.

"He doesn't talk much, and he's very modest," Bromberger said of Regev, whom he has known for two years. "He doesn't mention his personal life or his business life. Eldad is a well-built and impressive guy. From my personal knowledge of him, he has great character."

Bromberger said Regev would always sit near the rabbi and liked to discuss biblical and religious issues.

The family "completely believes that he will come home safely," he said.

"I'm sure that wherever they [the kidnapped soldiers] are they believe in God, and they're hoping that not only Israel is going to take care of them but also God as well," he said.

Goldwasser's parents were in South Africa when they were notified of their son's kidnapping. His brother was also overseas, traveling in India.

Goldwasser, a student at Haifa's Technion, lives with his wife in the Haifa suburb of Nesher.
---
By the way, here's how Aljazeera reported the story on
July 12
:
---
The Lebanese resistance movement Hezbollah captured two Israeli soldiers on Wednesday during clashes with the Israeli army across the Lebanese-Israeli border, BBC reported....

Lebanese security officials said Israeli aircrafts bombed roads, bridges and Hezbollah posts in southern Lebanon, killing at least one Hezbollah fighter, two Lebanese civilians and one soldier.

Reports say more than seven Israeli soldiers were killed and eight wounded in the heaviest cross-border fighting since Israel withdrew from southern Lebanon six years ago....

Hezbollah announced the capture of the Israeli troops on its television channel, al-Manar, saying that they want to exchange them with all Arab prisoners in Israeli prisons.

"Fulfilling its pledge to liberate the (Arab) prisoners and detainees, the Islamic Resistance ... captured two Israeli soldiers at the border with occupied Palestine," Hezbollah said in a statement, adding that the "two captives were transferred to a safe place."

The chief news editor of Hezbollah TV, Ibrahim Moussawi, told the BBC that the resistance movement would do everything it can to make the prisoners' swap. "[That is] because Israelis still occupy parts of Lebanon, and still hold hostages in their prisons. Some of them have been there more than 25 years."

Meanwhile, local media reported that Israeli ground troops entered southern Lebanon to search for the two kidnapped soldiers.

The Israeli government said that it's holding the Lebanese government responsible for the fate of the two soldiers, ruling out negotiations with Hezbollah on the prisoners' swap....

Lebanese Prime Minister Fuad Siniora said that Beirut isn't responsible for the Hezbollah operation. "The government was not aware of and does not take responsibility for, nor endorses what happened on the international border," Reuters news agency quoted him as saying.

Meanwhile, Hezbollah Chief Hussein Nasrallah warned that any invasion of Lebanese territory would be met by force. "The prisoners in our hands will not return to Israel except through indirect negotiations and exchange of prisoners and peace," he said.

"If the Israelis are thinking about carrying out a military operation to recover them they are dreaming... We are not seeking escalation, we don't want to lead the region into war. However, if the Israeli enemy wants escalation, we are ready for the confrontation."

Nasrallah also said that the Hezbollah operation was the only "feasible path" to releasing detainees in Israeli jails, adding that the abduction has been planned for several months, long before the capture of Gilad Shalit in Gaza.

Hezbollah seized three Israeli troops in 2000, who died during the operation but their bodies were later exchanged for prisoners.
---
Meanwhile, Israeli Perspectives
responds
as follows to suggestions of negotiation:
---
[Gershon Baskin] is basically advocating that Israel capitulate to terrorist demands any time a soldier is kidnapped, a plane is hijacked, or when the Jewish State is threatened in some other way.

If I was a member of the government, I would explain to every soldier serving in the IDF; their parents; every citizen of the Jewish State - including Mr. Baskin - that the IDF does not and will not capitulate to the demands of our enemies. We will fight our enemies; fight them until they are no longer able to threaten the Jewish People and State; fight them with so much force and determination that our enemies will have absolutely no doubt that should they ever dare kidnap an IDF soldier, or threaten the Jewish State in any way, that they themselves, along with their loved ones are as good as dead - and this will be backed up with action, not empty words.

Perhaps I am mistaken, but I believe that most of those living in the Jewish State and fighting in the IDF would prefer my answer, to that of Mr. Baskin's, which calls for capitulating to the demands of our enemies and brings our destruction that much closer.
---


Links to this post: