Archives
October 2003 November 2003 December 2003 January 2004 February 2004 March 2004 April 2004 May 2004 June 2004 July 2004 August 2004 September 2004 October 2004 November 2004 December 2004 January 2005 February 2005 March 2005 April 2005 May 2005 June 2005 July 2005 August 2005 September 2005 October 2005 November 2005 December 2005 January 2006 February 2006 March 2006 April 2006 May 2006 June 2006 July 2006 August 2006 September 2006 October 2006 November 2006 December 2006 January 2007 February 2007
---
Fund free mammograms at no cost to yourself by clicking on the link, then on the pink button.
---
---
Hall of Shame (NoteUnworthy Blog Posts)
Other Blogs (sorted regionally)
Ontario Emperor Selected del.icio.us Tags
;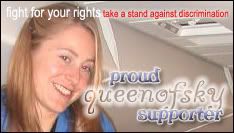 Who Links Here
Monday, July 31, 2006
A pleasant Sunday afternoon
All times are Pacific, but I
wasn't
.
12:00 noon: We are at a Starbucks in Henderson, Nevada, getting ready to head back home to Ontario after a weekend in the Las Vegas area. We're going home!


12:20 pm: We pass the St. Rose hospital on the south side of Henderson, Nevada. We're going home:


12:30 pm: We're on the southbound Interstate 15. We're going home!


12:40 pm: Traffic is really slow. We aren't going anywhere.


1:00 pm: Time to check the desert's radio source of information, the empire of Highway Stations broadcasting between 98 and 100 MHz in the Mojave Desert. Turns out there were two fatal accidents earlier in the day. One is cleared, but one (4 miles north of Primm) is not cleared yet, and all but one lane is blocked. We are approximately 15 miles north of this accident. It's gonna be a long day - even BEFORE we get to the California state line.
Later I found out the
details
:
---
Four people were killed in two traffic crashes within hours of each other on Interstate 15 near the California border early Sunday, authorities said.

The first wreck occurred about 3 a.m. and involved a wrong-way driver.

A Ford Explorer was northbound in the southbound lane of the interstate when it collided with a Dodge Dakota pickup about three miles from the state line, said Kevin Honea, spokesman for the Nevada Highway Patrol.

The Dakota burst into flames, and a woman and a boy -- 11 or 12 years old -- were inside the truck and were killed....

The man driving the Explorer was pulled from the SUV by a Nevada Highway Patrol trooper and a member of an ambulance crew before the SUV also caught fire, Honea said.

But the driver of the Explorer also was pronounced dead at the scene....

About 5:20 a.m., as traffic was backed up on the southbound side of I-15, a blue Jeep SUV slammed into the rear of a stopped tractor-trailer, about two miles north of the first wreck, Honea said.

The driver of the Jeep, a man, was killed, Honea said.

"The guy never stopped," Honea said, explaining that the Jeep left no skid marks so the driver apparently didn't brake before hitting the 18-wheeler....
---
1:15 pm: An idea pops into this emperor's head as he glances to the east. Looks like Las Vegas Boulevard goes all the way down to Jean. Perhaps it goes all the way down to Primm.


1:20 pm: Hey, traffic's getting faster. We're going 20 miles an hour on occasion. The radio reports that all lanes are clear, but that traffic will continue to be backed up.


1:25 pm: Traffic slows down again. Looking forward to that Jean exit. Even if Las Vegas Boulevard DOESN'T continue past Jean, we're stopping.


1:30 pm: We take the SR-161 exit at Jean.


1:35 pm: Hundreds of others are taking the same exit. We've gone under the freeway to the east side, headed toward Las Vegas Boulevard.


1:40 pm: Reached Las Vegas Boulevard. Turns out it ends at Jean.


1:45 pm: After approximately 20 miles of traveling in the last hour and forty-five minutes, we're stopping at the Gold Strike casino in Jean, which is the one on the east side of the freeway. (There's another casino on the west side.)


1:50 pm: The casino is very crowded. The bandits are making out like...bandits.


1:55 pm: Bathroom break.


3:35 pm: After a line, a bathroom break, a long line, a shorter line, lunch, and another bathroom break, we're on the road again.


4:15 pm: We've passed the scene of the accident, but traffic is still slow. For those who aren't aware, a TON of people return home from Las Vegas to Los Angeles on Sunday, so even if there aren't two fatalities on the road, Interstate 15 can get very crowded.


5:30 pm: We - and the rest of the world - are in Baker at a Shell/Jack in the Box. The temperature at the Bun Boy is 113. I stand outside anyway.


7:45 pm: A delightful dinner at a Taco Bell across the freeway from the Barstow Station.


9:45 pm: Home in Ontario, nearly ten hours later.
Scott Granneman made a similar trip on
Thursday, 7 August 2003
:
---
It took forever to escape Vegas. We started getting out of town at a good clip, but then we just stopped. Solid. We could see smoke belching up from behind a hill around a curve in the road ahead of us, but we didn't know exactly what was causing it. Several emergency vehicles raced past us on the median. People got out of their cars ahead of us and looked around, but it was already hot as hell, and no one could really see anything....

Finally, after an hour, cars began to inch ahead. We rounded the curve, and finally saw the cause of the fire and the traffic jam: a burned bus. I said "burned", not "burning", because there was no more bus, just a frame....

It was hours later when we finally hit Baker, California, the last outpost of civilization for quite a while. Baker is an interesting place for several reasons. Gas is about $2 per gallon....
---
Ah, the good old days. Scott stopped at the Bun Boy, but ate at the Mad Greek. HE reached Los Angeles at 5:42 pm.

Of course, he was traveling on a Thursday, not a Sunday.

So, how was YOUR Sunday?



Links to this post: