Archives
October 2003 November 2003 December 2003 January 2004 February 2004 March 2004 April 2004 May 2004 June 2004 July 2004 August 2004 September 2004 October 2004 November 2004 December 2004 January 2005 February 2005 March 2005 April 2005 May 2005 June 2005 July 2005 August 2005 September 2005 October 2005 November 2005 December 2005 January 2006 February 2006 March 2006 April 2006 May 2006 June 2006 July 2006 August 2006 September 2006 October 2006 November 2006 December 2006 January 2007 February 2007
---
Fund free mammograms at no cost to yourself by clicking on the link, then on the pink button.
---
---
Hall of Shame (NoteUnworthy Blog Posts)
Other Blogs (sorted regionally)
Ontario Emperor Selected del.icio.us Tags
;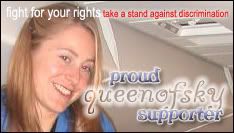 Who Links Here
Tuesday, July 11, 2006
Mister Ed's Traditional Values, and Shelley Berkeley's flip-flops
The
KABC radio
show
McIntyre in the Morning
spent some time talking about Louis P. Sheldon of the Traditional Values Coalition. Let's start by looking at the
organization
:
---
Traditional Values Coalition is the largest non-denominational, grassroots church lobby in America. Founded in 1980, by Rev. Louis P. Sheldon, Chairman, TVC has sought to empower people of faith through knowledge.

TVC speaks on behalf of over 43,000 churches bridging racial and socio-economic barriers and includes most Christian denominations. Churches across the United States and throughout Puerto Rico find a valuable resource in TVC.

With an emphasis on the restoration of the values needed to maintain strong, unified families, Traditional Values Coalition, focuses on such issues as religious liberties, marriage, the right to life, the homosexual agenda, pornography, family tax relief and education.
---
Now let's look at their views on the
expansion of gambling
:
---
Traditional Values Coalition has consistently opposed the expansion of gambling.
---
Note that key word "expansion." Not "prohibition," but expansion. McIntyre in the Morning spent some time
tracing
the money that is funding Louis Sheldon's opposition to gambling expansion:
---
The [DefCon] ads highlight the hypocrisy of three religious right leaders who have ties to the Abramoff scandal: Ralph Reed, Louis Sheldon, and James Dobson. Reed and Sheldon both received money for their work on behalf of gambling interests....

In 2000, Abramoff turned to Sheldon to defeat the Internet Prohibition Act on behalf of his online casino client eLottery. Sheldon used his influence to lobby congress to defeat the ANTI-internet gambling bill, on the grounds that it would actually promote gambling– an obvious contradiction. Abramoff's own records show he later forwarded a $25,000 check directly from eLottery to Sheldon himself.
---
And from the
Washington Post
:
---
Abramoff quietly arranged for eLottery to pay conservative, anti-gambling activists to help in the firm's $2 million pro-gambling campaign, including Ralph Reed, former head of the Christian Coalition, and the Rev. Louis P. Sheldon of the Traditional Values Coalition. Both kept in close contact with Abramoff about the arrangement, e-mails show. Abramoff also turned to prominent anti-tax conservative Grover Norquist, arranging to route some of eLottery's money for Reed through Norquist's group, Americans for Tax Reform.

At one point, eLottery's backers even circulated a forged letter of support from Florida Gov. Jeb Bush (R).

Rudy declined to comment for this report. A spokesman for Reed -- now a candidate for lieutenant governor of Georgia -- said that he and his associates are unaware that any money they received came from gambling activities. Sheldon said that he could not remember receiving eLottery money and that he was unaware that Abramoff was involved in the campaign to defeat the bill. Norquist's group would say only that it had opposed the gambling ban on libertarian grounds....

a political mailer from Sheldon's group landed like a small bomb in the North Alabama district of Rep. Robert Aderholt.

The Republican was a member of the religious right's Values Action Team in Congress, a champion of public displays of the Ten Commandments and a vigorous gambling opponent. But now, in the midst of a tough reelection race, Aderholt was accused of being soft on gambling.

"Congressman Robert Aderholt voted with them in support of HR #3125 with the law the gamblers want on horse and dog racing," said Sheldon's mailer. Sheldon urged voters to call Aderholt's Washington office "and ask him to vote NO this time." Aderholt's opponent quickly incorporated Sheldon's attack in an ad of his own.

The bulk rate stamp on the mailing said it was paid for by American Marketing. Records show that the company is run by Robert Randolph, the president of Reed's direct-marketing subsidiary. A spokeswoman for Reed said that American Marketing is "a different company" and that she could not respond to questions about it.

Sheldon's fliers also targeted Rep. J.C. Watts of Oklahoma, then the House GOP deputy whip, and vulnerable incumbents, including Rep. James E. Rogan of California, one of the managers of the impeachment of President Bill Clinton, and Rep. Robin Hayes of North Carolina.

Angry House members targeted by Sheldon complained to the leadership. "Certainly our displeasure was relayed on up the chain, so to speak," said Andrew Duke, the chief of staff for Hayes.

Abramoff's willingness to jeopardize Republican House seats startled his lobbying team, some of whom had come from DeLay's office. "Once we started talking about taking out our guys, I got worried," said a former associate of Abramoff's who spoke on the condition of anonymity.

The same former Preston Gates lobbyist said Rudy played a key role in getting House leaders to pay attention to the plight of members under attack.

"Tony would say to members, 'Oh, you're getting phone calls on this? I better go tell the whip.' Lou Sheldon sending a letter is not going to do anything unless you have somebody on the inside. Tony exaggerated to leadership how backing the bill could hurt those members," the former Abramoff associate said.

The outrage prompted Sheldon to back off in some of the races. In Aderholt's district, he issued a letter praising the congressman and claiming that his previous mailer had been mistakenly distributed. In Rogan's district, he stopped pressuring the incumbent and, instead, attacked his challenger as "a champion of the homosexual agenda."

Sheldon said in an interview this week that he recalled little about his efforts against the bill in 2000. He said he did not remember receiving a $25,000 check from eLottery, but added that it is possible that his organization did receive it. He said he remembered some money coming in to pay for fliers he had printed and mailed to congressional districts to persuade members to oppose the bill.

"I wasn't aware the money was coming from them [eLottery]," Sheldon said. "I don't think I ever saw the check. It came in, and we paid the bill for some of the printing."

Sheldon also said he had no idea that Abramoff was lobbying against the bill or that he was working for eLottery.

"This is all tied to Jack?" Sheldon said. "I'm shocked out of my socks."
---
That was then, this is
now
:
---
[U]nder the guise of passing an "anti-gambling" bill, the Republicans are really passing legislation that makes it legal to gamble on horse races online.

They are about to ban every other kind of online gambling in the same legislation BUT horse-racing. Why? Because the horse-racing lobbyists have been all over the Republicans....

These bozos haven't even gotten to legislation dealing with $3.50 a gallon gas prices, with insurance reform, with drug pricing, with fixing the now-illegal military tribunals Bush was planning on using to try supposed terrorists. They haven't deal with our US ports that Bush is trying to sell to the Middle East. With our international cargo coming into the US that still isn't all being checked for nuclear bombs.

Instead, the Republicans are shoving through special interest legislation to promote horse-race gambling because they've been bought off by special gambling interests. And we all know how clean those folks are. The epitome of family values.

Maybe they'll name the legislation after Bill Bennett.
---
The Family Research Council takes a different
view
:
---
FRC attended a press conference today on Capitol Hill hosted by Rep. Bob Goodlatte (R-VA) that included Rep. Mike McIntyre (D-NC) to promote a bipartisan bill banning Internet gambling. Mr. Goodlatte's Internet Gambling Prohibition Act should become law this year. Passage of this tough legislation should anchor Congress' drive to rid politics of the corrupting influence of the gaming industry. The Goodlatte bill will strengthen enforcement against the already illegal activity. The gambling kingpins rely on the anonymity provided by the Internet to snare vulnerable youth and credulous adults. The gambling tycoons amass billions at the expense of America's youth and families, corrupting all they touch. I know firsthand the power of gambling as I fought the expansion of legalized gambling during my tenure in the Louisiana legislature. My friends Jim Dobson and Kay Coles James served on the National Gambling Impact Study Commission in the '90s, before which I testified. That commission pointed out the dangers of Internet gambling, but so far Congress has conspicuously failed to act.
---
Well, Congress has
acted
. Emphasis mine:
---
In the sharpest attempt yet to curb Internet gambling by Americans, the U.S. House of Representatives voted today to ban financial payments to offshore casinos.

On a vote of 317-93, lawmakers approved legislation that would force banks and credit card companies to cut off payments to the estimated 2,300 gambling sites located outside of U.S. jurisdiction.

The Unlawful Internet Gambling Enforcement Act of 2006 (H.R. 4411) also updates the 1961 Wire Act, which currently outlaws sports wagering over the telephone, to cover all forms of online gambling from sports wagering to poker sites.

The bill exempts state-sanctioned online gambling on horse racing and lotteries.

"States have always had the right to approve and regulate gambling within their borders," bill sponsor Bob Goodlatte (R-Va.) said. "This bill makes Internet gambling illegal except where regulated by the states."

Democrats complained the "carve outs" for online horse racing and lotteries underscored the "hypocrisy" of the legislation.

"Millions of Americans will continue to gamble with offshore sites," Shell[e]y Berkley (D-Nev.) said.

"This bill makes (gambling) illegal simply because they do it online. It's ridiculous to think this will stop online gaming."

Rep. John Conyers (D-Mich.) taunted Republicans by urging them to vote to completely ban all types of online gambling.

"Let's do it completely and not continue to fool the public," he said.

Berkley then introduced an amendment to the bill that would ban all online gambling. It was defeated largely along party lines, 297-114.
---
Before we praise the Democrats uncontrollably, however, let's note that Shelley Berkley, who wanted to stop all online gambling, happens to represent the state of Nevada. Follow the money. Berkley obviously doesn't think that gambling is
evil
.
Emphasis
mine:
---
The gaming and tourism industry is southern Nevada's primary economic engine, employing more than 167,000 people and contributing more than $6 billion to the Las Vegas economy. It has been said that for every person directly employed by the gaming industry, 2.5 people are employed in related businesses.

Regulation of gaming must remain a state issue. The Nevada Gaming Commission and the State Gaming Control Board tightly monitor gaming operations in Nevada. This two-tiered system remains the most respected in the world.
---
While stating on the one hand that gaming should not be regulated by the Feds, she has no problem asking for the Feds to look at
Internet gaming
:
---
Congresswoman Shelley Berkley (D-NV) today cosponsored bipartisan legislation that seeks to create a federal study on Internet gaming. The study bill is in response to efforts in the House to ban all forms of on-line gaming.

"Internet gaming is becoming more popular every day and we need a comprehensive federal study that looks at the question of whether or not it can be effectively regulated and what role technology can play in accomplishing that goal," said Berkley, who co-chairs the Congressional Gaming Caucus.

Dubbed The Internet Gambling Study Commission Act, the bill comes in response to renewed efforts in the House to enact a sweeping ban that would prohibit all forms of on-line gaming. Berkley has questioned the effectiveness of such a ban, given the limited information now available on how such a regulation would be enforced. In addition, Berkley is concerned about federal intrusion into an arena normally reserved for the individual states.
---
Yet she just supported an amendment that would have banned all forms of online gaming, including lotteries and horse racing that are regulated by the states.



Links to this post: