Archives
October 2003 November 2003 December 2003 January 2004 February 2004 March 2004 April 2004 May 2004 June 2004 July 2004 August 2004 September 2004 October 2004 November 2004 December 2004 January 2005 February 2005 March 2005 April 2005 May 2005 June 2005 July 2005 August 2005 September 2005 October 2005 November 2005 December 2005 January 2006 February 2006 March 2006 April 2006 May 2006 June 2006 July 2006 August 2006 September 2006 October 2006 November 2006 December 2006 January 2007 February 2007
---
Fund free mammograms at no cost to yourself by clicking on the link, then on the pink button.
---
---
Hall of Shame (NoteUnworthy Blog Posts)
Other Blogs (sorted regionally)
Ontario Emperor Selected del.icio.us Tags
;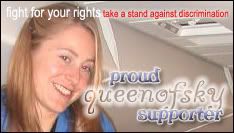 Who Links Here
Tuesday, December 14, 2004
Las Vegas Is Sort of Mad Right Now
Once upon a time, if you wanted to gamble, you'd go to Las Vegas.
Then, it turned out that you could stay here in Southern California, but you'd probably be gambling in a tent and not having the whole glitzy Las Vegas experience.
This is slowly
changing
:
---
Guests strolled along a red carpet, past serpentine pools and a steaming Jacuzzi, to a heated tent big enough to hold a football field. Inside, they sipped Napa Valley Chardonnay, laughed along with "Tonight Show" host Jay Leno and rocked to the sounds of guitar legend Carlos Santana and pop sensation Destiny's Child.

It was all part of a two-day event to celebrate the opening of the Morongo Band of Mission Indians' $250-million casino resort hotel in Cabazon, a project tribal leaders hope will rival the opulent hotels and casinos in Las Vegas....

[T]ribal leaders say the opening of the 27-story resort with views of the San Gorgonio and San Jacinto mountains is only the beginning of an expansion they hope will make the 32,000-acre reservation in eastern Riverside County an even bigger attraction.

Although several hotel-restaurants have yet to open, tribal leaders were already talking about adding a nearby golf course, dude ranch, fruit orchards, trailer park, shopping center and rodeo grounds....

The 600,000-square-foot casino and hotel -- adorned with Las Vegas-style flashing lights and a blinking mega-screen sign -- replaced a 100,000-square-foot casino, which will still be used for bingo. Economists say the new facility just off Interstate 10 about 90 miles east of Los Angeles could create more than 4,000 jobs and generate nearly $2.8 billion in business in the region over the next five years.

"This casino is an economic shot in the arm for Riverside County," said former Gov. Gray Davis, one of several current and former political leaders who attended the opening-night celebration Wednesday. "It's a dream come true."

The Cabazon Band of Mission Indians will open a 12-story hotel at its Fantasy Springs Casino near Indio early next month, and a few weeks later the San Manuel Band of Mission Indians will open a 465,000-square-foot casino near Highland in San Bernardino County.

The Agua Caliente Band of Cahuilla Indians opened its Spa Resort Casino in Palm Springs a year ago, which followed the opening of the $262-million hotel and casino by the Pechanga Band of Luiseno Mission Indians in 2002.

The Morongo's opening marks an economic milestone for the tribe, whose leaders recall growing up in dilapidated trailers and surviving on hunting and federal subsidies. The barren reservation was often used by outsiders to dump garbage and toxic waste.

The tribe's fortunes changed when bingo parlors were introduced on the reservations in 1983. The tribe is now the largest private-sector employer in Riverside County....

The new casino opened Nov. 15 and the hotel followed Nov. 24. The Wednesday night celebration was a special event to welcome tribe members and special guests. A second party Thursday night was reserved for celebrities and high-rollers.

Patrons at the slot machines and card tables gave the new casino mixed reviews Thursday.

"I think it's going to attract a lot of people because they have shops and a spa," said Donna Grunthal of Desert Hot Springs. "They have everything for everyone but you don't have to go to Las Vegas."

Marilyn Spinelli and her husband, Mario, from Eagle Rock, were not as impressed. They said the casinos in Las Vegas have bigger payouts and less expensive food....

The 310-room hotel stands out like a futuristic lighthouse in the desert night, thanks to colored lights on the two-story penthouse that blink out designs and messages. The facility's 44 acres are landscaped with more than 500 trees. A pool, a Jacuzzi and man-made river that twists and turns hold about 316,000 gallons of water. Guests enter the hotel past huge petal-like arches that resemble an open flower.

"The fruits of the land are radiating in this casino," said Rep. Joe Baca (D-San Bernardino), one of the guests at Wednesday night's festivities....
---


Links to this post: