Archives
October 2003 November 2003 December 2003 January 2004 February 2004 March 2004 April 2004 May 2004 June 2004 July 2004 August 2004 September 2004 October 2004 November 2004 December 2004 January 2005 February 2005 March 2005 April 2005 May 2005 June 2005 July 2005 August 2005 September 2005 October 2005 November 2005 December 2005 January 2006 February 2006 March 2006 April 2006 May 2006 June 2006 July 2006 August 2006 September 2006 October 2006 November 2006 December 2006 January 2007 February 2007
---
Fund free mammograms at no cost to yourself by clicking on the link, then on the pink button.
---
---
Hall of Shame (NoteUnworthy Blog Posts)
Other Blogs (sorted regionally)
Ontario Emperor Selected del.icio.us Tags
;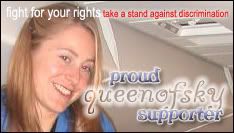 Who Links Here
Friday, October 21, 2005
If Hilary Duff Ran FEMA, This Wouldn't Have Happened
Continued from
here
.
First, the
press release
:
---
October 20, 2005 Contact: Jen Burita
(202) 224-4751

HOMELAND SECURITY COMMITTEE HOLDS KATRINA HEARING, RECEIVES MOVING TESTIMONY FROM FEMA OFFICIAL WHO WAS IN NEW ORLEANS DURING STORM
Marty Bahamonde, who was only FEMA Official in downtown New Orleans before and during Hurricane, Testifies Before the Homeland Security and Governmental Affairs Committee

WASHINGTON, DC—As part of the Homeland Security and Governmental Affairs Committee's investigation into the preparation for and response to Hurricane Katrina, Chairman Susan Collins and Ranking Member Joseph Lieberman today held a hearing where they heard testimony from the first FEMA official in New Orleans before Hurricane Katrina hit the Gulf Coast. Marty Bahamonde, a 12-year career FEMA employee, was in New Orleans before, during, and after the Hurricane and spent two nights in the Superdome along with evacuees. He provided testimony offering a first-hand account of the horrible conditions in the Superdome, as well as information about his communications between FEMA officials in Washington and outside of New Orleans.

"Senator Lieberman and I first met Mr. Bahamonde during our tour of the Gulf States last month. His assessment of the response to Katrina at all levels of government is sobering. The information that he has provided to the Committee describes a complete disconnect between senior officials and the reality of the situation on the ground. This information will help the committee probe many troubling questions such as how exactly did the local, state, and federal governments react during the 16 hours between the report of the break in the levee and the flood waters in the Superdome," said Senator Collins. "We are now following the trail that Mr. Bahamonde's information has blazed."

Senator Lieberman added, "Marty Bahamonde's actions in New Orleans are to be honored. His story is powerful, moving, and troubling, and it raises serious questions that this committee must answer. For example, FEMA had days of notice of Katrina's ferocity and first hand reports from Mr. Bahamonde about terrible conditions at the Superdome before the storm. So why did it take until Tuesday—a full day after the storm—for FEMA to send emergency response teams to the city?" Senator Lieberman added, "This is among central questions that our committee must answer."

Hearing exhibits include photographs taken by Bahamonde hours after the Hurricane hit New Orleans, which clearly showed a break in the 17th Street Canal levy, and email communications between Bahamonde and other FEMA officials, including former Director Michael Brown . The emails and his testimony illustrate a clear disconnect between what Bahamonde was reporting and the action taken by government officials.

Today's hearing marked the fourth Hurricane Katrina hearing held by the Committee in conjunction with the investigation.

###
---
Bahamonde's testimony is
here
(PDF format). Here are excerpts of that testimony:
---
I am Marty Bahamonde. I work for the Federal Emergency Management Agency (FEMA) as a Public Affairs Officer for FEMA' s Boston office and worked in FEMA's Headquarters in Washington, D.C. I worked in New Orleans prior to and immediately following Hurricane Katrina and have spent that past 6 weeks working at the Joint Field Office in Baton Rouge. I was the only FEMA employee deployed to New Orleans prior to the storm. I am here today to tell you what I experienced during the five days before and after Hurricane Katrina in New Orleans and specifically at the Superdome.

Let me briefly explain why I was there.

Since 2003, I have often been tasked by the Undersecretary of FEMA Mike Brown and his staff to do advance work for the Undersecretary in preparation for or responses to large disasters. My assignments included Hurricane Isabel in 2003, Hurricane Charley in 2004, Hurricane Dennis this past June and others. My responsibilities varied, but always included providing accurate and important information to FEMA's front office and Under Secretary Mike Brown. On Friday, August 26th, I was tasked by FEMA's front office to work advance wherever Hurricane Katrina was going to hit, which by Saturday appeared to be New Orleans.

I arrived in New Orleans Saturday night, August 27. Through the generosity of the New Orleans Emergency Operation Center (EOC), I was able to work in their office, and they provided me with shelter during the hurricane. The city EOC is located in City Hall, almost directly across from the Superdome....

By early Monday morning, with the storm upon us, reports from throughout the city were moderately optimistic; some low level flooding, no levee breaks and limited wind damage. But by 8 a.m., the nearest point of eye passage, the situation worsened, I could clearly see and reported back to FEMA Headquarters that the Hyatt hotel and other tall buildings in downtown had suffered incredible window damage, and I could see the roof peeling off the Superdome. I received several calls from FEMA Headquarters seeking confirmation of the situation on the ground.

At approximately 11 a.m., the worst possible news came into the EOC. I stood there and listened to the first report of the levee break at the 17th Street Canal. I do not know who made the report but they were very specific about the location of the break and the size. And then they added it was "very bad". I continued to provide regular updates to FEMA Headquarters throughout the day as the situation unfolded....

Upon landing [from a flyover], I immediately made three telephone calls. The first was to Under Secretary Mike Brown at approximately 7 p.m. The second was to FEMA's front office, and the third was to FEMA Public Affairs....In each report and on the conference call, I explained what I saw and then provided my analysis of what I believed to be the most critical issues we were facing:

• Ground transportation into the city was virtually non-existent because of the massive flooding....
• Search and rescue missions were critical as thousands of people stood on roofs or balconies in flooded neighborhoods.
• Supplying commodities would be a challenge as more and more people were headed to the Superdome to escape the flood waters and food and water supplies were already very short at the Superdome....
• Medical care at the Superdome was critical because the staff there had run out of oxygen....
• Housing an entire city worth of people would be a major issue....
• Environmental issues would be major....

I then had a meeting with New Orleans Mayor Nagin and his staff of approximately 25 people, and I told them of the situation so that they would know what they faced in the hours and days ahead. It was a very emotional meeting for everyone. Following that meeting, Terry Ebbert pulled me aside and said, "You have done this before, what do we need to do now?" I told him that he needed to make a list of the city's priorities, actions and commodities, so that they could move forward with an organized plan. I also told him that they needed to let the State know so that FEMA could be tasked to help. He said, "Consider it done."...

[I]t was obvious that the Superdome conditions were in rapid decline and that there was a critical need for food and water. I communicated this to Under Secretary Brown when he arrived later that morning. I told him that the Superdome conditions were deplorable, and that we desperately needed food and water. During the subsequent meeting with the Mayor and the incoming group, Mayor Nagin pulled out his list of priorities and proceeded to tell everyone what he needed for his city and the residents....

Each day it was a battle to find enough food and water and get it to the Superdome. It was a struggle, meal-to-meal, because as one was served, it was clear to everyone that there was not enough food or water for the next meal. But because of some truly heroic efforts from FEMA staff, the Coast Guard, and the National Guard, enough food was always found and brought to the Superdome so that at least two meals were served each day....

I would like to say that what has been lost in all of the discussions and criticisms of what did or did not happen in New Orleans, is that real heroes existed there and the FEMA New Mexico medical team did truly amazing things to save lives and make a difference. They worked 24 hours a day to treat patients and it can be said that without their work, more people certainly would have died. I am honored that I can call them co-workers because they are the best of what FEMA has to offer....

But early Thursday, the National Guard approached the FEMA staff and told us that there was intelligence that a riot was being planned for noon and that they
did not want to be responsible for our safety so they recommended that we leave. Phil Parr, who was the senior FEMA official on the ground, made the decision to evacuate all FEMA assets from the Dome including the medical team. I strongly voiced my concerns about abandoning the mission and the critical need to continue with medical care and the coordination of food and water into the Dome. I pointed out that overnight, approximately 150 heavily armed forces arrived at the Superdome by helicopter raising the security level. I called Mike Brown to tell him that we were leaving. I contacted FEMA's front office to let them know that we were leaving. Within an hour, all FEMA personnel were ordered onto trucks and driven out of the Dome. Our leaving meant that FEMA lost visibility of the situation and operational control at the Superdome. I do not believe that it was the right decision for us to leave....

My purpose before you today is to help you understand what happened in New Orleans and when it happened, as I know it from my own perspective. I hope that what you learn from me and the many others that will come later, is a better understanding of emergency management and response. From this I hope that we are able to effect change, so that no other child, no other senior citizen, no other special needs patient, no other parent, and no other community in this country will have to experience the horrors and tragedy that happened in New Orleans and the entire Gulf Coast....
---
The e-mails are contained in
another PDF file
. Exhibit 18 (2 pages) contains the exchange about the dinner. By the way, Cindy Taylor is my new hero. Wonder where Sharon Worthy is employed today?
---
Taylor, Cindy

From: Taylor, Cindy
Sent: Wednesday, August 31, 2005 2:27 PM
To: Bahamonde, Marty; Widomski, Michael
Subject: FW: Scarborough

Let me preface by saying I know he needs downtime, but ummm . . . how much time do each of you need for dinner, including travel time to the restaurants of your choice?

----- Original Message-----
From: Worthy, Sharon [mailto:Sharon.Worthy@dhs.gov]
Sent: Wednesday, August 31, 2005 2: 00 PM
To: 'Valerie.Smith@DHS.GOV'
Cc: 'natalie.rule@dhs.gov'; Andrews, Nicol D - Public Affairs; 'cindy.taylor@dhs.gov'
Subject: Scarborough

Please schedule Joe Scarborough this evening for 9pmCST period. Spoke with his producer and told him to call you. Mr. Brown wants to do this one.

Also, it is very important that time is allowed for Mr. Brown to eat dinner. Gievn that Baton Rouge is back to normal, restaurants are getting busy. He needs much more
that 20 or 30 minutes. We now have traffic to encounter to get to and from a location of his choise, followed by wait service from the restaurant staff, eating, etc. Thank you.

Sharon Worthy
Press Secrtary
---
Taylor, Cindy

From: Bahamonde, Marty
Sent: Wednesday, August 31,2005 2:44 PM
To: Taylor, Cindy; Widomski, Michael
Subject: Re: Scarborough

OH MY GOD!!!!!!!! No won't go any further, too easy of a target. Just tell her that I just ate an MRE and crapped in the hallway of the Superdome along with 30,000 other close friends so I understand her concern about busy retaurants. Maybe tonight I will have time to move the pebbles on the parking garage floor so they don't stab me in the back while I try to sleep, but instaed I will hope her wait at Ruth Christ is short. But I know she is stressed so I won't make a big deal about it and you shouldn't either.
..........................
Sent from my BlackBerry Wireless Handheld
---


Links to this post: