Archives
October 2003 November 2003 December 2003 January 2004 February 2004 March 2004 April 2004 May 2004 June 2004 July 2004 August 2004 September 2004 October 2004 November 2004 December 2004 January 2005 February 2005 March 2005 April 2005 May 2005 June 2005 July 2005 August 2005 September 2005 October 2005 November 2005 December 2005 January 2006 February 2006 March 2006 April 2006 May 2006 June 2006 July 2006 August 2006 September 2006 October 2006 November 2006 December 2006 January 2007 February 2007
---
Fund free mammograms at no cost to yourself by clicking on the link, then on the pink button.
---
---
Hall of Shame (NoteUnworthy Blog Posts)
Other Blogs (sorted regionally)
Ontario Emperor Selected del.icio.us Tags
;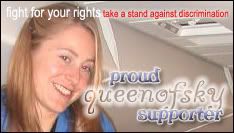 Who Links Here
Tuesday, October 11, 2005
Helen/Helena Marnie and Ladytron Bits of Biographies
I struck out in an attempt to find biographies of the individual Ladytron members, but I was able to glean a few tidbits here and there to assemble this information about
Helen Marnie
, or
Helena Marnie
, or whatever name she's using at any given moment.
Sources: Salon, The Independent, Guardian Unlimited
---
---
Helen Marnie grew up in smalltown Scotland, then moved via Glasgow to Liverpool University, where she met Danny and Reuben. Nowadays she lives in London's Hoxton.
---
Two guys. Two girls. All in their late twenties.
---
All four members play keyboards -- Marnie is a classically trained pianist -- but it's Hunt and Wu's clever beats and fastidious melodies that lend the group their signature sound.
---
Ladytron are a talented troop of urbanites spanning Liverpool (Daniel Hunt and Reuben Wu), Glasgow (Helen Marnie) and Sofia, Bulgaria (Mira Aroyo).
---
Piles of records are stacked up against the minibar, and Helen has brought along a few of her favourites to play over the course of the afternoon. Amongst them are Whitney Houston's I Wanna Dance With Somebody and Belinda Carlisle's Heaven Is a Place on Earth. "That's me when I was younger," says Helen, who is a classically trained pianist. "Michael Jackson - why not? I would wake up, get ready for school, and listen to the Bangles, Carly Simon and Abba. Then when I got older and more sophisticated, it was Madonna and Michael Jackson."
---
---
And here's some information that I gathered along the way about the other band members (from The Independent):
---
---
Mira Aroyo - the only member never to have lived in Liverpool - has perhaps the most exotic background. She was born in Sofia when Bulgaria was still part of the Soviet bloc. Her family moved to Israel when she was 10, and she now lives in London, where she met Danny through mutual friends ("We were DJing the same sort of music"). When she visits Sofia these days, Mira can't find her way around, "because all the street names have been changed back to the pre-1944 ones".
---
"I grew up with Woody Guthrie and Neil Young because that was what my parents liked, but I used to listen to the Birthday Party before school, mainly to annoy them," says Mira, whose musical tastes are a little darker than those of her fellow band member. "I listened to Sonic Youth a lot too, and Surrender by Cheap Trick. It's real high-school rock, and it was the thing that all the cool boys liked, along with Black Sabbath."
---
Mira pulls out a decrepit copy of Syd Barrett's The Madcap Laughs, its corrugated cover a result of being left out in the rain when she was at university. "My favourite ever record," she says. "There's something very English about it. Barrett did a song called Have You Got It Yet? with Pink Floyd, in which he kept changing the time signatures over the course of a few days, and all he said as they practised was, 'Have you got it yet?' He's meant to be mad, but moments like that make it clear he had some sort of genius."
---
"One time we came on stage to Paranoid by Black Sabbath," recalls Mira Aroyo, a Bulgarian geneticist who recently completed her PhD at Oxford University. "It was going to be our great moment, but I tripped over the monitors. Then Danny came out and landed on top of me. Our tour manager had to pick us up and place us in front of our synthesisers."
---
---
---
---
Publicly, Ladytron put up a front, a four-person politburo - but behind the scenes, you get the impression that Danny Hunt is the main man (he'd written most of their first album before the band had even formed, although duties are more evenly shared now). Born in Liverpool, Hunt grew up across the River Mersey on the Wirral, but now lives back in the city.
---
After a couple of appearances on compilation albums, Ladytron's first single, "He Took Her to a Movie", was released on Invicta Hi-Fi, the label that Danny co-runs from an office in Liverpool above the famous indie record shop Probe Plus.
---
I catch up with Ladytron twice, this time around. The first time is at the ICA in London, not long after Liverpool's improbable Champions League victory against AC Milan in Istanbul. Danny, a rabid supporter of Liverpool FC, flew to Turkey for the match and DJed at a post-match celebration. A picture of Hunt holding the trophy (sneakily arranged by a friend who works at Anfield) is proudly displayed on the Ladytron website. He still has bags under his eyes.
---
---
---
---
Reuben Wu is of Chinese parentage, and can speak Cantonese "like a five-year-old". He too grew up over the water in Birkenhead, and now inhabits the metropolis proper. Although all four members of Ladytron are keen club DJs, Reuben is perhaps the flashiest on the decks. He thinks that regular DJing helps keep you in touch with what moves people ("...or what doesn't move people, when you clear the floor in Belgium with Ciccone Youth's cover of 'Into the Groove'").
---
---