Archives
October 2003 November 2003 December 2003 January 2004 February 2004 March 2004 April 2004 May 2004 June 2004 July 2004 August 2004 September 2004 October 2004 November 2004 December 2004 January 2005 February 2005 March 2005 April 2005 May 2005 June 2005 July 2005 August 2005 September 2005 October 2005 November 2005 December 2005 January 2006 February 2006 March 2006 April 2006 May 2006 June 2006 July 2006 August 2006 September 2006 October 2006 November 2006 December 2006 January 2007 February 2007
---
Fund free mammograms at no cost to yourself by clicking on the link, then on the pink button.
---
---
Hall of Shame (NoteUnworthy Blog Posts)
Other Blogs (sorted regionally)
Ontario Emperor Selected del.icio.us Tags
;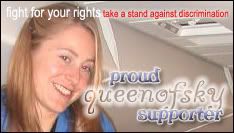 Who Links Here
Tuesday, January 24, 2006
John the Revelator
From 1930 to 2006.
blender.com
:
---
Gore mentions God, sin and/or devils in all but one of his lyrics—he's more concerned with theology than any other secular songwriter. And lifting the title and chorus from Blind Willie Johnson's 1930 "John the Revelator" for a song protesting Christianity's exclusive claim to God is somewhere between cheeky and obnoxious.
---
Although Louisiana Tech University says that Fletcher/Gahan/Gore produced the album and that Fletcher co-wrote it, let's look at their
other
comments:
---
An unlikely choice for DM, the band successfully covers "John the Revelator," a gospel song originally recorded by Blind Willie Johnson in 1931. Granted Gore altered the original words, DM maintains the catchy sound that identifies the song, while blending it seamlessly with their style.
---
Yes, they were altered a bit. Here's what allsynthpop.com
says
(along with a note that Fletch played bass on one song):
---
The rest of the material was written by Gore, save for "John the Revelator", a take on the 1930 blues/gospel song by Blind Willie Johnson. While it is, notably, probably the least characteristic Depeche Mode track here, its simple rhythmic delivery and gospel backing vocals cohere into something spectacular.
---
Hey Andy, what do you
think
?
---
I was taken aback by a new song that really caught my ear. "John The Revelator" ( from the new album, Playing The Angel) is a new take based on the old biblical traditional that has been recorded many a time before by everyone from Blind Willie Johnson to The White Stripes. Martin Gore, the band's longtime main songwriter since the departure of Vince Clarke, changes the POV to that of the doubting skeptic and gives it a more modern interpretation. But, what makes it tick is the musical arrangement that sonically references a time in the band's history long ago... you can hear shades of the A Broken Frame/Construction Time Again in the melodic structure and arrangements. And it sounds especially fresh in the context of the band's more recent work.
---
Well, here's what Christianity Today has to
say
, noting their caveat "Unless specified clearly, we are not implying whether this artist is or is not a Christian":
---
Ever since 1984's glum single "Blasphemous Rumours," every [Depeche Mode] album has had something to say about God, faith, human nature, or organized religion, with most songs remaining open to interpretation.

The band's greatest hit remains "Personal Jesus," the first single off the now-classic 1990 effort Violator. The song was a country twang-flavored synth-pop anthem, a fist-pumping smash that encouraged listeners to "reach out and touch faith." (The song would later be covered by Johnny Cash and Marilyn Manson, of all people). But that was only the beginning, as 1993 marked the advent of the mysteriously titled Songs of Faith and Devotion, an album replete with oblique odes about, for, and even against faith.

In an interview with MTV's John Norris, Gahan spoke of his "synergy" with Gore, and how he's something of a messenger of Gore's revelations. Gahan said that Gore "feels like he gets his songs … from God," Gahan said. "For some reason, he thought that he had to channel that work through me, and I was his voice kind of thing, which I thought was the most beautiful thing he had ever said to me. … It really stuck in my mind like maybe I really am supposed to deliver some kind of message, you know."

With the new Playing the Angel, the group's 11th album, Depeche Mode still has a message to share....But more impressive is the heightened religiosity in the band's lyrics, visible in nearly every song. First single "Precious" is dedicated to someone dear to Gore's heart who's facing a tough situation: "Angels with silver wings shouldn't know suffering / I wish I could take the pain for you / If God has a master plan that only He understands / I hope it's your eyes He's seeing through."

Elsewhere, Gore recalls the apostle Paul and his struggle with the natural self in "The Sinner in Me"...a brooding electronic masterpiece that seems paraphrased from Romans 7....

Gahan only contributed three songs to the set, but he too expresses faith in something bigger than himself, at times with hesitation....

With "John the Revelator," you might think Depeche Mode is simply offering an electronic cover of the traditional gospel song. But Gore simply kept some melodic elements of the original and rewrote it into what seems like an indictment of the beloved disciple, but perhaps written from the perspective of his enemies—the religious leaders of the day: "John the Revelator, he's a smooth operator / It's time we cut him down to size / …by claiming God as his holy right / He's stealing a God from the Israelites / Stealing a God from the Muslim too / There is only one God through and through."
---
All well and fine, but it doesn't sound like it was written by John the Apostle's enemies. Ignoring the non-existence of Muslims in that time, John's enemies were Romans (who objected to the fact that John did not worship Caesar) and Jews (who objected to the fact that John was, in their view, spreading blasphemous rumors). If anything, it sounds like a Unitarian indictment.



Links to this post: