Archives
October 2003 November 2003 December 2003 January 2004 February 2004 March 2004 April 2004 May 2004 June 2004 July 2004 August 2004 September 2004 October 2004 November 2004 December 2004 January 2005 February 2005 March 2005 April 2005 May 2005 June 2005 July 2005 August 2005 September 2005 October 2005 November 2005 December 2005 January 2006 February 2006 March 2006 April 2006 May 2006 June 2006 July 2006 August 2006 September 2006 October 2006 November 2006 December 2006 January 2007 February 2007
---
Fund free mammograms at no cost to yourself by clicking on the link, then on the pink button.
---
---
Hall of Shame (NoteUnworthy Blog Posts)
Other Blogs (sorted regionally)
Ontario Emperor Selected del.icio.us Tags
;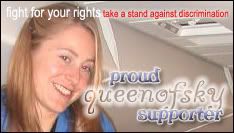 Who Links Here
Tuesday, January 31, 2006
Bets That Candice Michelle Beckman Will Run for Senate Also
From
gambling911.com
:
---
She was the talk around the water coolers last year after the steamy GoDaddy.com commercial aired, Candice Michelle is now making quite a splash.

Fox killed a repeat airing of the sexy Super Bowl spot, citing pressure from the National Football League to can it.

The privately owned company, which had no previous experience in television advertising, paid $3.1 million for the right to air two spots promoting its Internet services during the 2005 championship game.

Even before the game, the ad was heavily publicized because it was the only spot that dared to poke fun at the previous year's halftime "wardrobe malfunction," which sparked a federal crackdown on broadcast indecency....

GoDaddy.com, virtually unheard of by those outside the internet hosting realm prior to last year, has already gotten their monies worth out of this marketing campaign and it was so successful they've been fighting to get the commercials back on during this year's Super Bowl. The company reportedly has received more than an estimated $11 million in "free publicity" as a result of the network's cancellation of the ad. Already, the latest GoDaddy.com spot, which features a scantily clad Michelle washing windows outside an office skyscraper, has everybody talking....

Joe Mandese, editor of MediaPost, which covers the advertising and industry, said submitting ads that get rejected has generated barrels of free ink for GoDaddy, which will reap the benefits of Super Bowl hype - even if its spot never makes it onto the air....

PinnacleSports.com...an online gambling firm based in the Netherlands Antilles, has even begun offering betting odds on the 2006 Super Bowl commercials. Odds are specific to which 2006 Super Bowl Commercial Will Win USA Today's 18th Annual Ad Meter Poll....

PinnacleSports.com does not include the GoDaddy.com spot among its odds, however, they do include an option "Field" which would count any commercial not specifically listed with odds set at 6 to 1 (or win $6 for every $1 wagered).

GoDaddy.com continues to expand, announcing this past week it has opened a new Office of Government Relations in Washington. "As the world's largest domain name provider, responsible for more than 11 million domain names, Go Daddy feels an obligation to protect our customers and represent their interests," said Bob Parsons, GoDaddy.com founder and President. "It's an obligation we share with lawmakers and federal officials, so it is important that we be in Washington, as a base of Internet knowledge for Capitol Hill, the Executive Branch and Federal Regulators."
---


Links to this post: