Archives
October 2003 November 2003 December 2003 January 2004 February 2004 March 2004 April 2004 May 2004 June 2004 July 2004 August 2004 September 2004 October 2004 November 2004 December 2004 January 2005 February 2005 March 2005 April 2005 May 2005 June 2005 July 2005 August 2005 September 2005 October 2005 November 2005 December 2005 January 2006 February 2006 March 2006 April 2006 May 2006 June 2006 July 2006 August 2006 September 2006 October 2006 November 2006 December 2006 January 2007 February 2007
---
Fund free mammograms at no cost to yourself by clicking on the link, then on the pink button.
---
---
Hall of Shame (NoteUnworthy Blog Posts)
Other Blogs (sorted regionally)
Ontario Emperor Selected del.icio.us Tags
;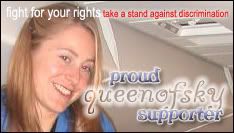 Who Links Here
Friday, January 13, 2006
Hey Mister Fascist Man, Tally Me Director's Fees (oops on the Emperor)
When
I opposed bad things
,
new metro woman
done
said
, in part:
---
Your comments about King come at a great time, not only because of MLK day, but also because of the recent comments of one of MLK's most loyal friends, Harry Belafonte. The question should be, would King support Belafonte, Danny Glover, and other present African American leaders?
---
I hadn't really delved into the
recent comments
, only hearing a passing mention about them. I caught up:
---
The legendary singer and activist speaks out during a South American visit.

Harry Belafonte has labelled George W. Bush 'the greatest terrorist in the world'....

Speaking at a meeting between the United Nations delegation, which also featured actor Danny Glover and Princeton scholar Cornel West, and Venezuelan president Hugo Chavez, Belafonte discussed the impact US foreign policy had on many of the struggling South American nations.

"No matter what the greatest tyrant in the world, the greatest terrorist in the world, George W Bush says," Belafonte said, "we're here to tell you: Not hundreds, not thousands, but millions of the American people support your revolution."

However, the U.S. Fund for UNICEF was quickly forced to distance itself from Belafonte's comments following intense media discussion. The organization said in a statement that Belafonte had made the comments "as a private citizen and was not speaking as a UNICEF ambassador, nor acting in an official capacity on behalf of the organization."

Belafonte - a UNICEF goodwill ambassador since 1987 - is widely known for his left wing political views. Speaking on the CNN Larry King Live show in 2002, he said: "I work for the United Nations. I go to places where enormous upheaval and pain and anguish exist. And a lot of it exists based upon American policy."

President Chavez claims George W Bush gave his support to a 2002 coup, which tried to overthrow the current government. The White House has denied any involvement, and has declined to comment on Belafonte's address.
---
I had previously
wondered
:
---
I'm wondering if he's still on the board of Disney, or if he left when Eisner left.
---
I'm apparently getting my actors and musicians confused. It's Sidney Poitier who was a former member of the Disney Board of Directors.
Belafonte serves on the Boards of Directors of the
Advancement Project Los Angeles
,
Institute for Policy Studies
,
Drug Policy Alliance
(honorary), and
TransAfrica Forum
.
Belafonte will speak at
Duke University
for their MLK festivities:
---
Harry Belafonte to Speak at Duke for 2006 Martin Luther King Jr. Commemoration

Rev. King called Belafonte "a powerful tactical weapon in the Civil Rights Movement here in America." [Updated 1/10/2006]

Friday, November 18, 2005

Note to Editors:
A publicity photo of Belafonte is available here. Filming during his talk in Duke Chapel will not be permitted.

Durham, N.C. -- Entertainer and activist Harry Belafonte will speak at Duke University on Sunday, Jan. 15, 2006, as part of the school's commemoration of the Rev. Martin Luther King, Jr.

The event at 3 p.m. in Duke Chapel is free and open to the public; doors open at 2:30 p.m. Parking will be available in the Bryan Center parking garage.

At age 78, Belafonte continues to speak out, sometimes stirring controversy, on political and social issues.

Ben Reese, vice president for institutional equity and co-chair of the King Commemoration Committee, said Duke has received a few messages from people concerned about recent remarks Belafonte reportedly made about the war in Iraq and other issues. "Harry Belafonte was the unanimous choice of the committee and we look forward to welcoming him to the Duke campus," Reese said. "He was a close associate of Dr. King for many years and pledged to carry on Dr. King's work within the United States and abroad. As a university with a tradition of free speech and academic freedom, Duke welcomes the opportunity to promote discussion among our students and the larger community about what these issues, and Dr. King's legacy, mean today."
---
But don't take any pictures of Belafonte.
---
Speaking at the 2005 Congressional Black Caucus national town hall meeting Sept. 22, Belafonte recalled some of King's last words to him: "'I sit here deeply concerned that I suspect we're leading our nation on an integration trip that has us integrating into a burning house.'" Belafonte added, "I don't think we quite understood how prophetic that remark was."

Belafonte's entertainment and activism achievements include an Emmy, a Tony, the National Medal of Arts, the Martin Luther King, Jr. Peace Prize and the Nelson Mandela Courage Award. His "Calypso" album was the first to sell a million copies, and he was an organizer of the "We are the World" song, which raised millions of dollars for famine relief in Africa. He has served as a cultural adviser for the Peace Corps and a goodwill ambassador for the United Nations Children's Fund (UNICEF).

Belafonte's support of the Civil Rights Movement took place both in public and behind the scenes. He first met King in New York City in 1956, becoming a confidant and supporter until King's death in 1968. In 1963, he raised $50,000 for King's bail after he was jailed in Birmingham, Ala. Later that year, he hosted a meeting in his home between Sen. Robert F. Kennedy and black activists, including the author James Baldwin. And in 1968, when he guest hosted "The Tonight Show with Johnny Carson" for a week, he had King on the show.

Belafonte will give the keynote address during a service and celebration commemorating King, one of many events at Duke Jan. 13-22 honoring King. The theme of Duke's 17th annual celebration of King is " Call and Response: Listening, Learning and Living the Legacy."...

For details and an updated calendar of events, call (919) 684-8030 or visit the 2006 Martin Luther King, Jr. Commemoration website.

For more information, contact: James Todd | (919) 681-8061 | james.todd@duke.edu
---
Basically, I believe that Harry Belafonte has the right to denigrate Bush and praise Hugo Chavez or do whatever he wants. I don't get particularly bent out of shape when Americans criticize the President from foreign soil (although I draw the line at enemy territory).
Similarly, I believe that Duke students have the right to call Harry Belafonte a fool. Here's what Tiffany Weber
wrote
:
---
When heralded entertainer and human rights activist Harry Belafonte visits campus Sunday to give the keynote speech at the Martin Luther King, Jr. commemoration service, not everyone will be singing his praises....

Despite his many admirers, Belafonte has been making headlines in the past few years because of comments he has made regarding past and present members of the George W. Bush administration.

In 2002, Belafonte referred to then Secretary of State Colin Powell as a house slave, later adding that his comments applied to then National Security Adviser Condoleeza Rice as well.

Last August, Belafonte likened the Bush administration to Adolf Hitler's Third Reich, and just this past weekend he called the U.S. president "the greatest terrorist in the world" while in Venezuela voicing support for Hugo Chavez's socialist revolution.

Such remarks will keep at least one student group from rolling out the welcome mat at Duke this weekend.

"We have a lot of respect for [King] and the ideals he stood for and appreciate Belafonte's contributions to music and entertainment, but we're disappointed in the selection [of Belafonte] because of his recent stances—they are radical, very leftist and extreme," said Duke Conservative Union President John Korman, a senior, speaking on behalf of the group's executive board.

"He's doing a lot of irresponsible name-calling to people we respect," Korman added. "We want people who continue to live [King's] dream of racial reconciliation, equality and human dignity and feel that Belafonte has failed to uphold that legacy."

Korman also noted that DCU's executive board "totally supports free speech."...

Korman said that although he "criticizes the University's choice" of Belafonte as a speaker, his group does not plan on publicly protesting the talk. "It's not our style to disrupt speeches—we leave that to more leftist groups," he said.

Belafonte will speak Sunday at 3 p.m. in the Duke Chapel. Ruderman said the speech will not be televised and seating will be limited.
---


Links to this post: