Archives
October 2003 November 2003 December 2003 January 2004 February 2004 March 2004 April 2004 May 2004 June 2004 July 2004 August 2004 September 2004 October 2004 November 2004 December 2004 January 2005 February 2005 March 2005 April 2005 May 2005 June 2005 July 2005 August 2005 September 2005 October 2005 November 2005 December 2005 January 2006 February 2006 March 2006 April 2006 May 2006 June 2006 July 2006 August 2006 September 2006 October 2006 November 2006 December 2006 January 2007 February 2007
---
Fund free mammograms at no cost to yourself by clicking on the link, then on the pink button.
---
---
Hall of Shame (NoteUnworthy Blog Posts)
Other Blogs (sorted regionally)
Ontario Emperor Selected del.icio.us Tags
;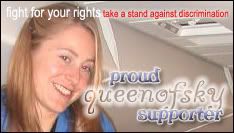 Who Links Here
Tuesday, January 31, 2006
I Blew Up The Movie Industry REAL GOOD
Since I'm ruminating about Undercover, here are some excerpts from a discussion/interview about
Steve Taylor
:
---
In 1983, the fledgling Contemporary Christian Music scene was dominated largely by inspirational pop and behind-the-times rock bands. Amy Grant was still a rising star and virtually no one had heard of Michael W. Smith. Suddenly, a young twenty-something emerged with his debut EP, I Want to Be a Clone, armed with a relevant new wave rock sound and lyrical wit that challenged Christians to consider their faith and actions.

That artist was Steve Taylor, who went on to become one of the most important Christian artists in the next two decades—half that time in a solo career, including an all-too-brief stint with the mainstream band Chagall Guevara. Since then, Taylor has made an impact as a producer, record label executive, and music video director. But it's been ten years since his last album, and his Squint record label—once home for Sixpence None the Richer, Burlap to Cashmere, and Chevelle—folded....

Most remember your solo work for your honest, witty, and satirical writing. How naturally did that come to you?

Taylor: (Smiling) Yeah, the satire probably came a little too naturally for me. I think there was an aspect of that which probably garnered attention because it was Christian music—when you're working in a small enough pool, it's easier to make a big splash....

Now you're focused on making movies. What's your current project?

Taylor: The Second Chance. It's probably best described as a "black and white buddy movie"—a white and a black get together and don't like each other, but by the end of the movie they do. It's centered on two churches in the Nashville area—one predominantly white in the suburbs, the other predominantly black in the inner city. The associate pastor from the big suburban church, played by Michael W. Smith, gets "sent down" to the inner city church to rediscover what it's all about, and hijinks ensue.

How did you choose Smith for the role?

Taylor: It was one of the film's writers, my longtime friend Ben Pearson, who thought Smith should try for the lead. We got with him early on, and gave him what amounted to a screen test to see if he could act. When we decided he could pull it off, it's fair to say we wrote the part with him in mind to play it.

And the other lead is played by?

Taylor: Jeff Obafemi Carr, who's a pretty well known actor in town. We were originally hoping for a B+ actor like Don Cheadle or Jeffrey Wright, but both of them were booked. Jeff auditioned and read through a table reading of the script cold, and I'm not exaggerating, every line was exactly how I heard it when we were writing it. I talked to him afterwards, and honestly told him that I'd like to use him as a backup if we couldn't get a better-known star for the film. He was very gracious, and as it turned out, he seemed the best actor for the job.

You're planning to release this in theaters to the mainstream?

Taylor: Right. One of the reasons we've avoided the tag "Christian film" is because it's the kiss of death—it's not an apocalyptic thriller or a conversion story. It's a redemption story, set in the world of these two churches, and we wanted to tell an authentic story deep in those settings.

You ever see Alec Baldwin play Jimmy Swaggart in Great Balls of Fire? It was so awful—a total caricature and an embarrassment. I'm sure he would agree, because he's an awesome actor. It was a great example of why Hollywood doesn't seem to understand the Christian culture. Then Robert Duvall came around, saying for years that nobody ever gets it right, that he was going to do it right. He made The Apostle, and he nailed the Southern Pentecostal scene, using local people and a small budget to do a great job. I wouldn't want to be directly compared with that movie, but that was the gold standard. Our aspirations were to try and approach that kind of realism and authenticity.
---


Links to this post: