Archives
October 2003 November 2003 December 2003 January 2004 February 2004 March 2004 April 2004 May 2004 June 2004 July 2004 August 2004 September 2004 October 2004 November 2004 December 2004 January 2005 February 2005 March 2005 April 2005 May 2005 June 2005 July 2005 August 2005 September 2005 October 2005 November 2005 December 2005 January 2006 February 2006 March 2006 April 2006 May 2006 June 2006 July 2006 August 2006 September 2006 October 2006 November 2006 December 2006 January 2007 February 2007
---
Fund free mammograms at no cost to yourself by clicking on the link, then on the pink button.
---
---
Hall of Shame (NoteUnworthy Blog Posts)
Other Blogs (sorted regionally)
Ontario Emperor Selected del.icio.us Tags
;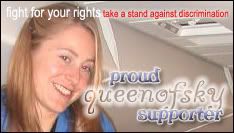 Who Links Here
Monday, October 16, 2006
What others are saying about Steve Lyons
I was sick in bed and missed the whole thing.
From
Howard Bloom
:
---
For the third time in two years, and the second in two weeks, Lyons embarrassed Fox Sports Friday night. Fox Sports reacted immediately, firing the now former national broadcaster before game four of the American League Championship Series at Detroit's Comerica Park, for what network officials deemed racially insensitive remarks. Two years ago, Fox Sports suspended Lyons for racially insensitive remarks for one game. Last week, Lyons and broadcast partner Thom Brennaman ridiculed a fan attending an NLDS game at Shea Stadium against the Los Angeles Dodgers....

Fox Sports said enough was enough following remarks Lyons made during Friday's game three coverage from Comerica Park. Brennaman and Lyons where joined in the broadcast booth Friday night by former major league manager Lou Piniella. In the second inning of the broadcast Piniella was talking about Oakland's Marco Scutaro, and the success Scutaro had enjoyed in the A's first ALDS first round sweep of the Minnesota Twins. Scutaro, a career .258 hitter, had four hits in 12 at bats against the Twins.

Piniella compared it to finding a "wallet on Friday" and hoping it happened next week.

Piniella also said the A's needed Frank Thomas to get "en fuego" — Spanish for on fire — and that he was currently "frio" — cold.

Play-by-play announcer Thom Brennaman said, "The bilingual Lou Piniella."

Lyons then said, "Lou is habla- ing some Español there, and I'm still looking for my wallet. I don't understand him, and I don't want to sit close to him now."

Fox Sports President Ed Goren called Lyons after the game, and told Lyons he was suspended. Lyons then flew back to Los Angeles. Lyons then called his girlfriend from LAX. According to The Los Angeles Times, she told Lyons that he had been fired. Lyons then went to Fox studios in West Los Angeles, where he was informed by Fox Sports chairman David Hill and Goren that he indeed had been fired.

"I was shocked when I was told this was an issue," Lyons said Saturday night from his home in Hermosa Beach according to a Los Angeles Times report. "I don't know how what I said could be taken as a racial statement. My aim is to make Lou feel comfortable, and this was just another way of doing it. We were all laughing about it.

"They're trying to make it like I was saying Spanish people steal wallets. Nothing could be further from the truth. I think it reads worse than the way I said it. It was a joke."

Steve Lyons just doesn't get it. If this had been the first time Lyons had stepped over that mythical line in the sand he might have been suspended for one game and then reinstated, but as a three time offender, Lyons deserved to be fired.
---
From
Armchair GM
:
---
Is this for real? Lyons is a respected analyst and brings a flavor to the booth not often matched. Maybe I'm insensitive, but did he say something that offends the Hispanic community? Did he use a slur or degrading term? I don't think so. The guy was trying to have a little fun, and spice up an otherwise boring series.

Somehow, the broadcast media needs to collaborate on a consistent policy for the standards that talent is held to. Harold Reynolds was a little too touchy for a young girl, and he gets canned. Lyons makes a reference to Piniella's hispanic heritage and gets canned. Michael Irvin can smoke as much dope as he wants, and keeps his job. What does this say?

Freedom of speech is waning, and there is no better current example than this situation.
---
From
Brown Pride
(isn't that racist?):
---
FoxNews Broadcaster Steve Lyons Fired For Racist Remarks

Lyons was fired Friday for suggesting that that fellow commentator Lou Piniella was a wallet thief because he's Hispanic.
---
From
ProudAmerican
:
---
political correctness strikes again.

Im sick of [cats] and their damn sensitivity.

maybe Lyons will sue. Its the American way after all.
---
But it's more important to note the REST of ProudAmerican's message:
---
I have a 2004 Dodge Ram SRT-10 (Viper) truck for sale. 1,800 miles. Black. Regular Cab. Six Speed. email me if you are interested.
---
First off, what's with the sexist reference to the Dodge vehicle? Second, what about the insensitive designation of the color of the vehicle? Third, how insensitive can one get by implying that other cabs are "irregular"? No wonder danarhea got into Jimmy the Greek (what?) later in the thread.
Meanwhile,
the Soxaholix
is wondering why Lou Piniella wasn't fired. Or Tim McCarver.
But Lou may have a new job
anyway
:
---
Signing on with the Cubs is the biggest mistake ever. Do I even have to explain why? He thought the Devil Rays were [hard] to manage? Just wait, Lou. Just wait for this [poo poo]! Wrigley Field is like some massive black hole of suckiness. When I go by it on the Red Line, I hear a gurgling noise. You know what that noise is? It's the noise of the hopes and dreams of Chicago Cubs fans, players, managers, batboys, scoreboard operators, win flag raisers, etc. being flushed down the toilet. And if you listen really closely, really crane your neck and focus, you can hear the rustle of money in the background and the tinny laughter of Cubs ownership past, present, and future....

Also, Steve Lyons was fired for absolutely nothing. I hope all the Fox broadcasters start reading off racial slurs A-Z on the air during the World Series, maybe we'll get somebody decent next year. Plus, that'd probably be more informative then what they talk about now. They can have that animated baseball explain racial stereotypes instead of pitches. "John Buck just called Magglio Ordonez a 'spic'! That's an abbreviation for Hispanic, and is very offensive....I hate Fox. You know what they should do? Every time the morons at Fox mispronounce a player's name, they should deem that racially insensitive. Then they'll all be fired, because they're idiots who don't even watch any baseball, so they've never seen any of the player's names before.
---


Links to this post: