Archives
October 2003 November 2003 December 2003 January 2004 February 2004 March 2004 April 2004 May 2004 June 2004 July 2004 August 2004 September 2004 October 2004 November 2004 December 2004 January 2005 February 2005 March 2005 April 2005 May 2005 June 2005 July 2005 August 2005 September 2005 October 2005 November 2005 December 2005 January 2006 February 2006 March 2006 April 2006 May 2006 June 2006 July 2006 August 2006 September 2006 October 2006 November 2006 December 2006 January 2007 February 2007
---
Fund free mammograms at no cost to yourself by clicking on the link, then on the pink button.
---
---
Hall of Shame (NoteUnworthy Blog Posts)
Other Blogs (sorted regionally)
Ontario Emperor Selected del.icio.us Tags
;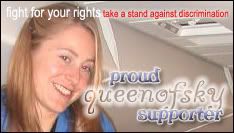 Who Links Here
Monday, October 16, 2006
Dollys? No Llamas!
So how about a
swimsuit competition for Tibetan independence
?
---
Three years ago, at the tender age of 17, Metok Lhazey sat in solitary confinement in a pitch dark, filthy and horribly cramped Chinese prison cell in the Tibetan capital Lhasa.

This weekend, the nervous 20-year-old is dreaming about being crowned Miss Tibet in a small but controversial beauty pageant held by Tibetan refugees in northern India....

The Miss Tibet beauty pageant is in its fifth year, a budget contest in small town of McLeodganj that attracts only a handful of contestants but plenty of controversy....

The reigning Miss Tibet was forced to withdraw from medium-level beauty pageants in Zimbabwe and Malaysia last year after objections from the Chinese, organizers say.

It has also irked conservative Tibetan Buddhists -- the prime minister of the Tibetan government-in-exile here once famously called it "un-Tibetan" and "aping Western culture."

This year it even managed to irritate the Indians -- one young woman serving with a high-altitude Tibetan unit in the Indian army was forced to withdraw on the eve of the contest.

In an attempt to generate a little more publicity, the organizers threw the controversial "swimwear round" open for public viewing for the first time this year.

The Tibetan Womens Association expresses the ambivalence of many older Tibetans.

Anything that promotes the Tibetan cause is worth supporting, says president B. Tsering, even if she draws the line at Tibetan girls parading around in bikinis to a crowd of leering men.

"There are a few things we can take from other cultures, and some we can make do without," she said.

In truth, the girls looked a bit uncomfortable as they came on stage in bikinis Friday and were then presented with a microphone to talk politics and Tibet. But they all insist they are happy to demonstrate they have the body of a beauty queen.
---


Links to this post: