Archives
October 2003 November 2003 December 2003 January 2004 February 2004 March 2004 April 2004 May 2004 June 2004 July 2004 August 2004 September 2004 October 2004 November 2004 December 2004 January 2005 February 2005 March 2005 April 2005 May 2005 June 2005 July 2005 August 2005 September 2005 October 2005 November 2005 December 2005 January 2006 February 2006 March 2006 April 2006 May 2006 June 2006 July 2006 August 2006 September 2006 October 2006 November 2006 December 2006 January 2007 February 2007
---
Fund free mammograms at no cost to yourself by clicking on the link, then on the pink button.
---
---
Hall of Shame (NoteUnworthy Blog Posts)
Other Blogs (sorted regionally)
Ontario Emperor Selected del.icio.us Tags
;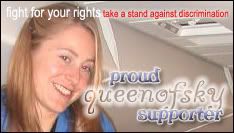 Who Links Here
Tuesday, August 01, 2006
You Smell Purty...Purty Rev'rent, I Guess
Jennifer
links
to this
product
from The NHIM Company:
---
Virtuous Woman (VW) is an exciting new perfume that provides women with a fragrance experience that engages body, mind, and spirit. VW fragrance is designed to promote and express spirituality. The fragrance wearer is honored for exemplifying the image of a Virtuous Woman.

Who can find a virtuous woman? For her worth is far above rubies. Proverbs 31: 10-31

After carefully researching the industry, NHIM became aware that the majority of women fragrance manufacturers do not capture the essence of who women are, instead they project images of what they want women to be. Images of sexuality or sensuality dominate the industry's focus.

VW is designed to cater to the needs of women who are interested in incorporating a passion for sharing their faith with a beauty product that makes them feel and smell really good.
---
So what about the
company
?
---
The NHIM Company (NHIM) was founded with the purpose of creating products that empower customers to express and honor the principles of their spirituality. Our products are designed to cater to the needs of individuals who are interested in incorporating a passion for sharing their faith with a product that makes them look, feel and smell really good.

The NHIM name derived from the passage in the Bible (Acts 17:28) "for in Him we live and move and have our being… "

Our desire is to become a company that offers quality service and provides our customers with products they can identify with.

NHIM was officially established in 2002 and become the developer of the prestige fragrance Virtuous Woman (VW)....

Mission & Vision:

To provide high quality customized products that continually exceed our client's expectations and become the most unique prestige fragrance and cosmetic developer in the industry.
---
This raises so many questions. What is a "prestige fragrance"? Does their use of "client's" rather than "clients'" mean that they only want one customer? Why do they constantly refer to "spirituality"? And is this fragrance truly
an instrument to further the Great Commission
?
---
"Christian perfume," [Milton Hobbs] said. "It's a really, really new genre. We're the first!"

Virtuous Woman perfume comes packaged with a passage from Proverbs. But what makes the floral fragrance distinctly Christian, Hobbs said, is that it's supposed to be a tool for evangelism.

"It should be enticing enough to provoke questions: 'What's that you're wearing?' " Hobbs said. "Then you take that opportunity to speak of your faith. They've opened the door, and now they're going to get it."
---
But this isn't the only product targeting the Christian ghetto:
---
Christian Outdoorsman was taking orders for a camouflage baseball cap with a red cross. In Booth 235, Revelation Products of St. Louis was pitching golf balls and flip-flops. Follow the Son flip-flops have patterned soles that leave the message "Follow Jesus" in the sand.

Gospel Golf Balls are touted as "a great golf ball with a greater purpose." Manufactured by Top-Flite, the golf balls are printed with well-known verses from the Bible, such as John 3:16 ("For God so loved the world that he gave his one and only Son…. "). Dave Kruse, president of Revelation, said they were meant as "conversation starters," to help men share their faith while teeing up.

An added bonus: Duffers need no longer feel bad about losing a ball in the rough. "If you're playing great, good," Kruse said. "If you're spraying the ball, well … lose a golf ball, share the gospel."
---
Then again, I can't cast stones, since I did eat at
In N Out
today. From snopes.com:
---
Throughout the years the especially sharp-eyed have noticed the presence of cryptic name-and-number notations on burger wrappings and disposable cups used at In-N-Out Burger, a popular chain of hamburger eateries in California, Nevada, and Arizona. These tiny notations are placed in out-of-the-way spots (the undersides of cups and near the seams of the paper pouches burgers are placed in). No overt explanation is given for the presence of the odd phrases or their meaning — they just quietly sit there, awaiting decipherment by those moved to do so.

These mysterious markings are pointers to Biblical passages. Those easily disturbed by the presence of Bible verses need not fear for their souls, however: The text of the passages themselves are not spelled out on the cups and wrappings; only their notations appear there.

In-N-Out Burger was founded by Harry and Esther Snyder in Baldwin Park, California, in 1948. Although this chain of west coast hamburger restaurants has since grown to more than 140 outlets, control still rests in the hands of the Snyder family....

The soda cup bears the notation John 3:16:

For God so loved the world, that he gave his only begotten Son, that whosoever believeth in him should not perish, but have everlasting life.
The milkshake cup lists Proverbs 3:5:

Trust in the Lord with all thine heart; and lean not unto thine own understanding.
The hamburger and cheeseburger wrappers point to Revelation 3:20:

Behold, I stand at the door, and knock: if any man hear my voice, and open the door, I will come in to him, and will sup with him, and he with me.
The wrap used for the "Double-Double" (two burger patties and two slices of cheese) lists Nahum 1:7:

The Lord is good, a strong hold in the day of trouble; and he knoweth them that trust in him....

As proselytizing goes, this is about as low-key as it gets. Not even the texts of the verses themselves are printed out; those looking to absorb the messages (and who don't have this article handy) have to do so with the assistance of their own Bibles. Yet even so, the presence of those simple notations has been interpreted by some as indicative of a lurking menace; we've had folks tell us they've heard In-N-Out Burger was "owned by the religious right" or "the Christian Coalition," or a "sect," or that bible-study classes were secretly held at each location....

Those whom Bible verses make cross-eyed have far more to be concerned about from Alaska Airlines. That carrier places a Bible scripture card on every meal tray. Or Bess Eaton, the New England donut-and-coffee chain, which has Bible verses printed on its disposable cups.
---


Links to this post: