Archives
October 2003 November 2003 December 2003 January 2004 February 2004 March 2004 April 2004 May 2004 June 2004 July 2004 August 2004 September 2004 October 2004 November 2004 December 2004 January 2005 February 2005 March 2005 April 2005 May 2005 June 2005 July 2005 August 2005 September 2005 October 2005 November 2005 December 2005 January 2006 February 2006 March 2006 April 2006 May 2006 June 2006 July 2006 August 2006 September 2006 October 2006 November 2006 December 2006 January 2007 February 2007
---
Fund free mammograms at no cost to yourself by clicking on the link, then on the pink button.
---
---
Hall of Shame (NoteUnworthy Blog Posts)
Other Blogs (sorted regionally)
Ontario Emperor Selected del.icio.us Tags
;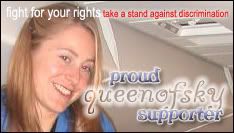 Who Links Here
Thursday, June 29, 2006
Perhaps this will become an award-winning blog
Years and years ago, my
Tripod website
received the
Crooked Door Award
(see archived list
here
, and note that many of the winners are Canadian - so it may have been my name, rather than my MIDI prowess, which helped me secure this award). And I was (and am) truly proud of it, while recognizing that said award makes no difference to many billions of people.
Ernst & Young, who is a bigger fish than the Crooked Door empire, recently
bestowed
an award that has attracted some attention.
---
Minneapolis, Minnesota, June 6, 2006 — Ernst & Young LLP today announced the winners of the Ernst & Young Entrepreneur Of The Year® 2006 award in the Minnesota and Dakotas region. This year's award winners were recognized at a special 20th anniversary gala event.

All of the award winners were selected by an independent panel of judges composed of area leaders from business, academic and civic organizations. The Minnesota and Dakotas Ernst & Young Entrepreneur Of The Year 2006 award winners are...

E-Business – Aaron Weber, Vice President, Robert Weber, President and Founder, and Ryan Weber, Executive Vice President and Founder, freeze.com, LLC...

"Ernst & Young Entrepreneur Of The Year award winners embrace the entrepreneurial spirit and determination necessary to achieve success," said William Miller, Partner and Area Leader for the Strategic Growth Markets practice for the Midwest area. "Ernst & Young is proud of its 20-year history in recognizing and supporting these outstanding leaders and their companies."

Minnesota and Dakotas award winners are eligible for consideration for the Ernst & Young Entrepreneur Of The Year 2006 national program. Award winners in several national categories, as well as the overall national Ernst & Young Entrepreneur Of The Year award winner, will be announced at the annual awards gala in Palm Springs, California on November 18, 2006. The overall national Entrepreneur Of The Year award recipient is then considered for the world event held in Monte Carlo.

The Ernst & Young Entrepreneur Of The Year awards program celebrates its 20th anniversary this year and continues to recognize the leaders and visionaries who are creating and building world-class businesses. Awards are given to entrepreneurs who have demonstrated excellence and extraordinary success in such areas as innovation, financial performance, and personal commitment to their businesses and communities.

Sponsors

Founded and produced by Ernst & Young LLP, the Entrepreneur Of The Year award program is nationally sponsored by the Ewing Marion Kauffman Foundation. In the Minnesota and Dakotas program, local sponsors include the law firm of Faegre & Benson and Twin Cities Business magazine.
---
Freeze.com was naturally
pleased
:
---
St. Cloud, MN (PRWEB) June 9, 2006 -- Freeze.com, LLC, specialists in online marketing services, today announced that Robert Weber, CEO and President, Ryan Weber, Executive Vice President and Aaron Weber, Vice President, received the Ernst & Young Entrepreneur Of The Year ® 2006 Award in the e-Business category in the Minnesota and Dakotas regional program. According to Ernst & Young, the award recognizes outstanding entrepreneurs who are building and leading dynamic and growing businesses. Robert Weber, Ryan Weber and Aaron Weber were selected by an independent panel of judges and the award was presented at an Ernst & Young Entrepreneur Of The Year 20th anniversary gala event on Tuesday, June 6, 2006.

"I am deeply honored to be a winner in the Ernst & Young Entrepreneur of the Year program," said Robert Weber. "Our success would not have happened without our incredible team of Internet experts -- and our clients, who include some of the nation's most savvy marketers. Our mission is to continually improve our products and systems so that they provide the greatest return to our customers with the least amount of risk. This philosophy has allowed us to grow our business from our initial formation to $25 Million in annual sales in our first five years. We have now grown to employ over 50 people in St. Cloud, and are targeting an additional 20 to 30 hires throughout the rest of 2006."...

About Freeze.com, LLC

Freeze.com, LLC, specialists in online marketing services utilizing over 80 million registered users. Since 2001 Freeze.com has been a leading provider of results-based interactive marketing services. Much of the company's success is due to the promotion of screensavers through its websites, Freeze.com, ScreenSaver.com and Wallpapers.com, as well as thousands of sites throughout the Internet. The June, 2004, Entrepreneur magazine ranked Freeze.com as the 31st fastest-growing new business in the U.S. according to D&B records and internal documents. For more information contact e-mail protected from spam bots.
---
Yes, that's how the press release read when I found it on the web - "For more information contact e-mail protected from spam bots." Because, you see, the ideal model is opt in. Even when you don't know what you're opting into. Listen to the
views
expressed at the McAfee SiteAdvisor blog:
---
Freeze.com Wins Award for Generating Big Bucks on Spam and Adware.
Posted by Hannah Rosenbaum on June 14, 2006 04:45 PM

Last week the top executives of Freeze.com were announced winners of the Ernst & Young Entrepreneur Of The Year 2006 award in the Minnesota and Dakotas region. Freeze.com's co-founders were recognized as "outstanding leaders" in the E-Business industry....We were surprised to learn that freeze.com had been selected as a winner. We have concerns about their business practices. We wouldn't be inclined to give Freeze any awards.

Freeze.com is an online provider of free screensavers, desktop wallpapers, and other download content. Freeze.com presumably makes money by promoting offers from affiliate advertisers and from bundling third party software with the site's downloads. McAfee SiteAdvisor rates freeze.com red, because when we entered a unique e-mail address on the site, we received an overwhelming 94 spammy e-mails per week.

When we downloaded Freeze's Living Marine Aquarium 2 screensaver, we were required to register our e-mail address in order to become a Freeze member. Once we had registered, we were prompted to fill out a list of questions styled as a survey. But the "survey" is really a gateway to Freeze's advertising offers. Each survey question is strategically written to increase the chance that users will answer "Yes"; for example: "Do you think you should be paid more?" and "Do you enjoy listening to music?" Each time we clicked "Yes", we received a solicitation from one of Freeze's advertisers. And, as Freeze's privacy policy explains, information shared on Freeze's Web site, including e-mail addresses, "may be shared with affiliates and trusted business partners." A few hundred emails later, we think most users will consider this a remarkably bad deal....

SiteAdvisor reviewers have supported the site's red rating by expressing their frustration about their experiences with freeze.com on the user comment section of Freeze's SiteAdvisor site report page. In the past five months, 13 SiteAdvisor reviewer comments flagged the site for spam and spyware, including:

"One of the worst offenders for spyware distribution"
"Inbox filled to the brim with unwanted emails. Completely annoying."
"Stay away at all costs!"

We are alarmed and disappointed to see Ernst & Young – a global auditing powerhouse –praise these business practices. There is certainly a lot of money to be made through online affiliate advertising, and Freeze has seized this opportunity. But the world need not endorse Freeze's approach, where Freeze's profits come at consumers' expense.
---
Ed Foster at InfoWorld has also
commented
:
---
It's perhaps not surprising that, as SiteAdvisor points out, Ernst & Young might find it difficult to tell the difference in entrepreneurial merits between a Freeze.com and a Webroot, a real anti-spyware vendor which won an Entrepreneur of The Year award last year. After all, from an accounting firm's point of view, they're both fast-growing Internet businesses. The fact that one is helping its customers and the cause of Internet security in general while the other is victimizing its customers and poisoning the well for all Internet users is just one of those little details that may not show up in the beancounter's books.

Still, it would be nice if Ernst & Young figures out the difference at least in this case fairly quickly. By winning this regional award, Freeze.com is now eligible to win the overall national Entrepreneur of The Year award competition later this year. And were it to win that, it would then be entered in the international competition to be held in Monte Carlo. Somewhere along the line, let's hope Freeze.com does face an accounting from someone who can tell the good guys from the spyware and spam purveyors.
---
Alex Eckelberry, who went through the freeze.com install (and who is a knowledgeable person and was therefore able to avoid opting in to some of the stuff), had
this
to say:
---
This company isn't a criminal enterprise by any stretch of the imagination. They're just a bunch of guys aggressively monetizing free screensavers through advertising. I just wonder if that E&Yoffice should have given the award to their local guy who does internet access to hotels.
---
You gotta wonder - do the Ernst & Young IT people encourage employees to use the services of Ernst & Young award winners? "If you need a screen saver, contact the helpful folks at freeze.com." I can picture the happiness.
Meanwhile, freeze.com is demonstrating its technical prowess in
innovation
, as demonstrated by a 2005 award from Network World:
---
FREEZE.COM
Project lead: Kyle Ohme, IT director
Technology focus: Servers - automated provisioning

In a new data center-style project, this Waite Park, Minn., provider of downloadable desktop software sought a way to handle peak server loads without overbuilding the infrastructure needed for quieter periods. In addition, it wanted to be able to repurpose servers on the fly and reduce IT staff time needed for server provisioning. IT selected the Ardence Server Edition server-management tool, which enables the on-demand streaming of Windows from commodity networked storage. When IT needs to reprovision a server, it uses the Ardence software to stream the operating system and associated applications to a blade in its IBM BladeCenter. The download includes just enough of the operating system software to get the blade executing; additional libraries follow when required for the operation. IT can now provision servers in five minutes vs. the previous five hours and move capacity from server to server, and has quadrupled productivity. Freeze.com has about $1,750 per blade invested in this model, with three fully populated blade centers and two more in staging. This model has enabled IT to reduce at least two full-time server administrator positions and place an increased focus on issues that have an impact on the bottom line....
---


Links to this post: