Archives
October 2003 November 2003 December 2003 January 2004 February 2004 March 2004 April 2004 May 2004 June 2004 July 2004 August 2004 September 2004 October 2004 November 2004 December 2004 January 2005 February 2005 March 2005 April 2005 May 2005 June 2005 July 2005 August 2005 September 2005 October 2005 November 2005 December 2005 January 2006 February 2006 March 2006 April 2006 May 2006 June 2006 July 2006 August 2006 September 2006 October 2006 November 2006 December 2006 January 2007 February 2007
---
Fund free mammograms at no cost to yourself by clicking on the link, then on the pink button.
---
---
Hall of Shame (NoteUnworthy Blog Posts)
Other Blogs (sorted regionally)
Ontario Emperor Selected del.icio.us Tags
;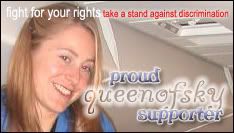 Who Links Here
Friday, June 30, 2006
Jill Midkiff
We ran into her
before
- actually, a
couple
of times.
Before the whole ballyhoo about Kentucky state government employee restrictions on web surfing, Jill Midkiff's name popped up before. Cult of Mac
links
to a c|net
article
:
---
State legislatures and tax officials, eager to find new ways to boost government spending and curb budget shortfalls, are eyeing the burgeoning market for digital downloads as a potentially lucrative source of revenue.

A CNET News.com analysis shows that 15 states and the District of Columbia now tax downloads of music, movies and electronic books. Some high-tax states such as California do not levy the same charge on iTunes downloads, but that could soon change....

Digital sales of music tripled from 2004 to 2005, leaping from $400 million to $1.1 billion worldwide, according to the International Federation of the Phonographic Industry, a trade association known as IFPI. The U.S. recording industry estimates that domestic sales totaled $503 million last year, but that figure doesn't include movies, e-books, online video games and other forms of digital media.

That remarkable growth has prompted states like Kentucky to revisit their laws and impose new taxes on media downloads. "Music is included because music downloads fit the definition of personal property," said Jill Midkiff, a spokeswoman for the Kentucky Department of Revenue.
---
So Midkiff pops up everywhere. There's even
a collection of her quotes
. And, of course, she has her own
state web page
. And, needless to say, she's been
interviewed
a lot lately:
---
Beltway Blogroll: Several blogs are reporting that the state government of Kentucky is blocking access to blogs that are critical of the governor. I am interested in the stories because I monitor developments related to blogs for NationalJournal.com in Washington, D.C., but none of the stories I've seen indicate that a state official was ever contacted for comment. Could you tell me, Is access to the blog Bluegrass Report being blocked on state of Kentucky computers? Is access to other blogs being blocked?

Jill Midkiff: Access to a number of Internet sites has been blocked over the last two years through the use of a service the state subscribes to called Webwasher. Sites that have been blocked include, pornography, erotica, computer games, gambling, shopping and dating sites to name a few. Most recently, the additional categories blocked are:

-- Entertainment/motion picture: Includes Web sites in the area of cinema, television, program information, video-streaming, infotainment, entertainment/gossip news, and Web sites about celebrities and related content.

-- Auctions/classified ads: Includes Web sites with online/offline auction sites, auctions houses and online/offline advertisements from collectors and antique dealers.

-- Humor/comics: This category contains sites with jokes, sketches, fun application comics and sites with other humorous content.

-- Newsgroups/blogs: This category contains Web sites that enable the sharing of information such as on a bulletin board. Includes Web logs and guest book servers as well.

-- Malicious Web sites: This category contains Web sites with malicious source code, such as self- installing Trojans and viruses that exploit security vulnerabilities in browsers or firewalls.

BB: If so, why? Does the decision to block access (assuming that is the case) have anything to do with a recent New York Times story about the governor that cited Bluegrass Report?

JM: [The Commonwealth Office of Technology] subscribes to a national service that blocks categories, not particular sites. Therefore, we cannot tell you specific names of sites that have been blocked.

Two weeks ago, we ran a report on Internet usage, and these were found to be the top categories of Web sites accessed with no business value to the commonwealth. If an employee believes they should regain access to any site for official business, they may make that request through their supervisor. This is not a new practice. It has been in place for at least two years but must be periodically updated.

BB: Have any of the bloggers who are writing about this bothered to contact the governor's office for comment on the accusations leveled at Bluegrass Report and elsewhere?

JM: There have been a few calls from bloggers, but most of the inquiries have come from the media.

BB: And one last series of questions focused on blogs generally: What is your impression of the political blogosphere in Kentucky? What are its good and bad points? Has the governor reached out to blogs, and if so, how?

JM: I can't speculate on the governor's view of blogs. The action taken is about the appropriate and efficient use of state resources and state employee time.
---


Links to this post: