Archives
October 2003 November 2003 December 2003 January 2004 February 2004 March 2004 April 2004 May 2004 June 2004 July 2004 August 2004 September 2004 October 2004 November 2004 December 2004 January 2005 February 2005 March 2005 April 2005 May 2005 June 2005 July 2005 August 2005 September 2005 October 2005 November 2005 December 2005 January 2006 February 2006 March 2006 April 2006 May 2006 June 2006 July 2006 August 2006 September 2006 October 2006 November 2006 December 2006 January 2007 February 2007
---
Fund free mammograms at no cost to yourself by clicking on the link, then on the pink button.
---
---
Hall of Shame (NoteUnworthy Blog Posts)
Other Blogs (sorted regionally)
Ontario Emperor Selected del.icio.us Tags
;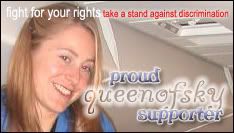 Who Links Here
Thursday, December 28, 2006
The Rest of the Bob Woodward Interview
Until I returned home from my trip to Las Vegas, the only part of the Bob Woodward interview of Gerald Ford that was receiving coverage was Ford's criticism of the Bush administration stance on Iraq. From the
article
:
---
Ford "very strongly" disagreed with the current president's justifications for invading Iraq and said he would have pushed alternatives, such as sanctions, much more vigorously....

"Rumsfeld and Cheney and the president made a big mistake in justifying going into the war in Iraq. They put the emphasis on weapons of mass destruction," Ford said. "And now, I've never publicly said I thought they made a mistake, but I felt very strongly it was an error in how they should justify what they were going to do."...

"Well, I can understand the theory of wanting to free people," Ford said, referring to Bush's assertion that the United States has a "duty to free people." But the former president said he was skeptical "whether you can detach that from the obligation number one, of what's in our national interest." He added: "And I just don't think we should go hellfire damnation around the globe freeing people, unless it is directly related to our own national security."
---
But other portions of Woodward's article were equally fascinating - at least to me. Here's part of what Ford said about Henry Kissinger:
---
"I think he was a super secretary of state," Ford said, "but Henry in his mind never made a mistake, so whatever policies there were that he implemented, in retrospect he would defend."...

Kissinger remained a challenge for Ford. He regularly threatened to resign, the former president recalled. "Over the weekend, any one of 50 weekends, the press would be all over him, giving him unshirted hell. Monday morning he would come in and say, 'I'm offering my resignation.' Just between Henry and me. And I would literally hold his hand. 'Now, Henry, you've got the nation's future in your hands and you can't leave us now.' Henry publicly was a gruff, hard-nosed, German-born diplomat, but he had the thinnest skin of any public figure I ever knew."

Ford added, "Any criticism in the press drove him crazy." Kissinger would come in and say: "I've got to resign. I can't stand this kind of unfair criticism." Such threats were routine, Ford said. "I often thought, maybe I should say: 'Okay, Henry. Goodbye,' " Ford said, laughing. "But I never got around to that."
---
But Ford was also critical of himself:
---
He recalled, for example, his unsuccessful 1976 campaign to remain in office, when he was under enormous pressure to dump Vice President Nelson A. Rockefeller from the Republican ticket. Some polls at the time showed that up to 25 percent of Republicans, especially those from the South, would not vote for Ford if Rockefeller, a New Yorker from the liberal wing of the Republican Party, was on the ticket.

When Rockefeller offered to be dropped from the ticket, Ford took him up on it. But he later regretted it. The decision to dump the loyal Rockefeller, he said, was "an act of cowardice on my part."
---
And Ford held his tongue on one other matter:
---
After Saigon fell in 1975 and the United States evacuated from Vietnam, Ford was often labeled the only American president to lose a war. The label always rankled.

"Well," he said, "I was mad as hell, to be honest with you, but I never publicly admitted it."
---
From the Ontario Empoblog (Information on the greatest 20th century U.S. president here)


Links to this post: